Alpha & Omega Ministries Apologetics Blog

Today on the Dividing Line
11/30/2006 - James White
Well, today on the Dividing Line we continued with the Jerry Vines sermon and once again discovered that there is a template sermon running about that is little more than the "light up as many straw men as you can and how the smoke and flames will keep anyone from thinking at all about how completely discombobulated your theology really is." And, yes, well, I started preaching a bit toward the end, I must admit. Check out the new higher quality format in our MP3 shopping cart!
Lord willing and all the cancelled flights don't get in the way, I will be in St. Louis over the weekend. Can't guarantee much activity here, but we will see!


20:17:07 - Category: The Dividing Line - Link to this article -

I Will Be On Iron Sharpens Iron Today
11/30/2006 - James White
I will be on with Chris Arnzen on Iron Sharpens Iron at 3pm EST on WNYG. Listen in!


11:18:10 - Category: Misc - Link to this article -

Heading into Cold Weather!
11/30/2006 - James White
Headed to some real cold weather this weekend, well, cold for an Arizonan, anyway! Check out this forecast! I love it! Can't wait to meet with the folks at Covenant of Grace Church in St. Charles, and the many others who will be traveling there. I do hope the weather does not keep some from making it, though, as there will be snow! Hopefully just enough to let me enjoy it, but not enough to make travel treacherous. In any case, I will be speaking on sola scriptura this week. If you need directions, meeting times, etc., click here.
Ironically, as I go to speak on the sufficiency of Scripture in light of attacks from secularists, Islam, Mormonism, etc., I likewise have to deal with the attacks upon God's Word launched by the servants of Rome, such as this one I ran across just today (hat tip how2fish). I hope to find the time over the next week or so to examine this apostate's claims (look at the meaning of the word, consider the context, abandon the post-modern mindset of "feelings before logic and truth," should that term bother you in the least--I use it in light of the man's self-professed apostasy from the faith he once professed) especially in that he obviously hasn't a clue what Islam believes about the inspiration of the Qur'an. In any case, the attacks upon the ability of God to speak in Scripture are many today, so this is a very needful conference. May God be pleased to bless all who are there with the kind of love for His Word confessed by the Psalmist, "Therefore I love Your commandments Above gold, yes, above fine gold" (Psalm 119:127).
Oh, and just as I was finishing this up, Shamgar in channel pointed me here. Heaven help us.


00:01:00 - Category: Personal - Link to this article -

Benny and the Jets
11/29/2006 - James White
Oh, I forgot to add this to the previous...which would have definitely made that the longest title of all time. In any case, folks, we have true emergency on our hands! Thousands...no, millions...no, billions of souls hang in the balance! Yes! The very future of Christianity itself is up in the air, or, isn't up in the air, depending on how you look at it! Look here:

...and we need to do it in first class style, too!
Yeah, poor Benny Hinn needs a new Gulf Stream, and he's already named his future mode of transportation, Dove One! I mean, we can't have Benny Hinn traveling the way the rest of us mortals travel! No, no, how will all those millions of folks get bilked out of their...I mean, millions of folks get blown over by Benny throwing the Holy Spirit...I mean, get saved? "Oh, look, it's Dove One!" And who gets out? The Spirit...no, the guy who throws the Spirit around like a dodge ball---Benny Hinn.
You know what the sad thing is? He'll get his Gulf Stream in the name of Jesus and continue to desecrate the truth and the gospel and give the faith a black eye. It's judgment, nothing but judgment.
Then again, would you want to answer before the judgment seat for what he has been doing for years now? I sure wouldn't.


15:18:03 - Category: Simply Silly - Link to this article -

The Price is Wrong | UK Islamic State | Meet the Puritans | Debate mp3s | Cruise Bookings
11/29/2006 - James White
That has to be the longest title for a blog entry yet. A new record. At least I don't have to worry about a comments string like poor Dan Phillips. There is something...almost sad about that. (wink)
First, Angelz now has his own blog, so, I can link to his toons and you can get mad at him instead of me! What a relief! He listened to Nelson Price's horrific, inexcusable bus stop illustration on the DL, slammed a Red Bull, and got out his pencil. Here's the result. I love the "arguments on the bus go round and round and round and round." The circularity of the argumentation currently flowing from the pulpit of FBC Woodstock is pretty easy to see, and rather simple to document.
Next, we have this scarey article from the UK, indicating that an underground establishment of Sharia law (Islamic law) is taking place there. The same is happening in Canada. Folks, it's real easy: law that has no divine basis is nothing but human opinion. Western "law" fell into the human opinion realm a long, long time ago when the clear connection to the Bible was ignored, and now openly denied. Western humanism is no match for Islamic fundamentalism.

One of the best presentations given on our cruise was by Dr. Don Kistler. Here is his website. I strongly encourage you to peruse the materials he has available, especially his presentations on the Puritans. Another great option for providing godly, thought provoking, mind-improving presents during this season.
I linked to the mp3s of the debate on baptism, but I'm concerned that the version we currently have is not complete. I know my introduction is missing, and someone has indicated that possibly some of the debate itself has disappeared. What we have is just a sampled-down version of what was posted on the opc website (the originals were posted in stereo--hardly need that for a debate--and at 112 bit sampling rate, which again, is way high, making the debate 124 megs in size. Our version is 27 megs, much easier to download, especially for those who still suffer from Dai Lup Syndrome). We have yet to receive the videos of the debate to be able to determine if anything is, in fact, missing, and if we will be able to do anything about it. If there is any audio of material missing from the audio recording on the videos, we will do what we can to amplify and clean it up digitally and insert it into the audio recordings. And, of course, we will do our best to sync up the audio recording with the videos (two cameras, independently of each other, using different recording media, were used). Please be patient as we attempt to provide a final and full version of this important debate.

Finally, a word of wisdom to those considering being a part of The Cross: Historicity and Theology in October of 2007. I know that sounds like a long time from now, but it truly is not, and in reality, what we can actually do then is pretty much determined by how folks respond now to the offering. Please do not put off registration. Let Sovereign Christian Cruises know of your interest today! This will help us not only to plan properly, but to provide the best cruise possible! It will also help us in planning the debate in the Seattle area the preceding Saturday evening. Pray as we seek to provide the most edifying and challenging experience ever in Seattle next October!


13:37:12 - Category: Misc - Link to this article -

Today on the Dividing Line
11/28/2006 - James White
I ran across the materials from Nelson Price today about Calvinism, and I had to start the program out with a review of some of his comments. Then we went back to the Vines sermon for a few moments, and then Pierre called in, and the rest of the hour we discussed how a Mormon can deal with such texts as Genesis 50:20 and Acts 4:27-28. Quite interesting! Here's the program.


13:30:55 - Category: The Dividing Line - Link to this article -

A Letter to Nelson Price
11/28/2006 - James White
Dear Dr. Price:
Today I read the following from your pen in The Christian Index:

A mass of people are gathered at a bus stop marked "Planet Earth." Along comes the Celestial Bus marked "Destination Heaven." It pulls up and stops. The driver, who is God, opens the door, and says, "All destined for heaven get on board." A number do. A missionary couple who with zeal have served Christ all their lives start on and God says, "Step aside. You haven't been chosen to ride this bus." A couple of infants start on and God tells them to step aside. Persons who from youth have loved and ministered in Christ's name are told to step aside. As the bus is about to depart and the door is closing God says to those not on board, "Catch the next bus." "No," they plead, "here comes the next bus and it is driven by Satan and marked 'Destination Hell.'"
"Sorry," says God. "I didn't choose to save you. Your love and commitment to Jesus doesn't matter."

I also listened to your sermon from Woodstock, and heard you repeat this, in an even more objectionable form.
Sir, I wish to do nothing more than to ask you to please, please, cease from using this grossly aberrant and dishonest "illustration." I have seen many straw-men and caricatures of Reformed theology in my life, having written a number of books in defense of the Reformed position, and debated the issue as well, but I have honestly never seen one more erroneous, more completely without merit, one that so violates every canon of truth, than the one you have presented here. No Reformed theologian, no Calvinist, with the slightest knowledge of their faith, would ever own your story as their own. Not a one. It is a mockery at best, sir. Consider: The Bible teaches men are dead in sin, enemies of God, incapable of doing what is pleasing to Him. Hence, as Paul said, there are no "God-seekers," and therefore, the very idea that there would be anyone who, outside of God's efficacious grace, believe in Christ, is absurd on its face. Hence, there would be none who "want to get on the bus" outside of God's grace in the first place. The entire foundation of the illustration involves a direct denial of the truth itself as presented by Reformed believers. We believe every single person who trusts and believes in Jesus Christ will be saved. We simply accept what Jesus Himself taught, that no one has that capacity outside of the work of the Holy Spirit drawing them to the Son (John 6:37-44).
And so I ask you, sir, out of simple honesty, to cease misrepresenting the position you denounce. I would invite you to actually engage in meaningful study of the issue through the reading of original sources such as the writings of Spurgeon, the Abstract of Systematic Theology by Boyce, or other such works. I close with the confession of the London Baptists of long ago:

AT a time appointed by and acceptable to God, those whom God has predestinated to life are effectually called by His Word and Spirit out of the state of death in which they are by nature, to grace and salvation by Jesus Christ. Their minds are given spiritual enlightenment and, as those who are being saved, they begin to understand the things of God. God takes away their heart of stone and gives them a heart of flesh. He renews their will, and by His almighty power He sets them to seek and follow that which is good, at the same time effectually drawing them to Jesus Christ. And to all these changes they come most freely, for they are made willing by divine grace.

James White


13:19:13 - Category: Reformed Baptist Issues - Link to this article -

It's Not Science Because...We, Being the High Priests of Science, Say So!
11/28/2006 - James White
If you listened carefully to the reviews I offered of Bishop Spong's talks months ago, or have listened to the debate, or have listened to the debates from last year relating to the Jesus Seminar, you have, hopefully, discovered that when it comes to interaction with the scholarship of "the other side," only our side bothers to take the time to engage in such an archaic activity. The other simply defines itself as the "scholarly position" and, to greater or lesser degrees, acts utterly amazed that someone who can, obviously, at least string sentences together without drooling on himself, be so utterly impudent and gauche to dare to disagree with the clear, dogmatic conclusions of the high priests of academia! But when I have challenged these faithful followers of the modern religion of man's vaunted intelligence and humanism, instead of a sound, consistent, careful rebuttal, I receive the kind of wide-eyed emotionalism that we have come to associate with Richard Dawkins, for example---and with backwoods "fundamentalists" who have little knowledge of the world outside their very narrow confines.
The high priests of humanism are firmly ensconced in the leadership of the government of the UK to be sure, as this article demonstrates. No refutation, no interaction, just "Nope, can't do that. We say so. We are the guardians of all knowledge. Believe us, follow us, bow down before us!" And given the recent gathering of atheists here in the US, many hope to establish the same kind of "don't you dare question us" atheocracy here as well.


00:01:00 - Category: Christian Worldview - Link to this article -

Baptism Debate Audios Available
11/27/2006 - James White
Though we have yet to receive our own copies of the debate from October 19th, the mp3 audio of the debate has been posted, so we have taken those files (which seem to be missing some small things, like the full introductions) and have sampled them down to a manageable size and make them available to you here. It is my hope that God's people will be edified by this exchange between two convinced advocates of their positions as we seek to bring the issue directly to the Word of God.


18:07:34 - Category: General Apologetics - Link to this article -

Angelz Drops the Anvil on Non-Theistic Theism
11/25/2006 - James White
19:11:12 - Category: Christian Worldview - Link to this article -

Solid Ground Provides Another Gem
11/24/2006 - James White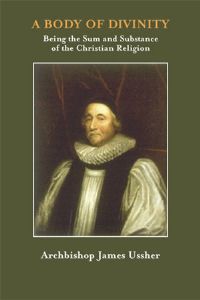 Well, just when you thought it was safe to dig your credit card out from under the rock in the back yard, the folks at Solid Ground leap out from behind a tree and hit you with A Body of Divinity: Being the Sum and Substance of the Christian Religion by Archbishop James Ussher, the great Irish Puritan leader. Till 12/31 SGCB is offering a pre-pub price of 30% off (it will be out in January). Note this information:

Archbishop James Ussher (1581-1656), author of the newly reprinted "Annals of the World," wrote his Body of Divinity in a way that would make it useful to the family. Long out of print, used copies regularly bring $400.00 and more on the used market. This edition is newly typeset and will be a smyth-sewn hardcover volume with a full color dusty jacket that will endure for generations. A new Introduction by Dr. Crawford Gribben and a complete Bibliography on Ussher make this the most valuable edition ever produced.
Though it won't be out till January, you might consider making it a present for yourself or your elders and just put the endorsements found on the website on a sheet of paper in a card or something in lieu of the book itself until it arrives. In any case, kudos once again to the folks at Solid Ground for bucking the trends in Christian publishing and bringing out what we really need! Here is the listing.


18:18:41 - Category: Misc - Link to this article -

And a Happy Thanksgiving to You Too, Dr. Caner
11/23/2006 - James White
Ergun Caner obviously got a few e-mails about the less-than overly humorous book cover noted below (remember, when the truth content takes a dive, so does the humor, or, for my UK brethren, humour). He has posted a short article on his blog about it. Once again, almost as if Dr. Caner lives to help us illustrate the incoherence and inconsistency of his form of evangelicalism, he has made our job very, very easy. It truly makes you wonder if he even bothers to listen to what is said in response to him? If he did, would he not have to adjust his claims to at least make it look like he's serious? In any case, let's allow the President of Liberty Theological Seminary to enlighten our holidays:

You guys have spent the past years attempting to convince the evangelical world that your form of Calvinism is the only true preaching of the Gospel. We do not believe that.
Uh, Dr. Caner, this debate is a bit older than the past few years. In fact, you might wish to consider going back at least to Augustine and Pelagius for some of the basic issues at least some of us are actually addressing. Now, I don't know what you mean by "your form of Calvinism" since you still can't seem to accept the reality that you are not the final authority in defining theological terms and that such things as "hyper-Calvinism" had meanings before you were born that you don't get to change just because you are promoted to high positions at Liberty. Further, I have never understood your objection to our belief that we are simply seeking to preach the entirety of Christ's Gospel without human addition or subtraction. Isn't that your goal, as well? It seems that where we differ is in the means by which we determine what true gospel preaching is, and what the true gospel is. We believe you determine that by humble, obedient exegesis of the inspired text of Scripture, and it seems like many on your side are quite enamored with your traditions and a highly pragmatic approach ("See, look at how big our sanctuary is! This works, so it must be the right gospel!").

You believe one must be a Calvinist or an Arminian. I am neither. I am a Free Church, General Atonement, Sandy Creek, congregational polity, Southern Baptist.
And for the umpteenth time, that makes as much sense as saying "I am neither a Republican nor a Democrat! I'm blue!" Category error, Dr. Caner, category error. I truly must ask how you became president of a theological seminary when you cannot see that you are making regular use of category errors on a freshman level subject. I mean, to use another analogy, your repeated public proclamations are as errant as my saying, "I don't believe in imputation or infusion, I'm an amillenialist!" Now, given that you turned Gill into a Presbyterian and you turn Spurgeon into an Amyraldian (both errors of amazing simplicity), I guess you might really believe your statement is meaningful, but sir, you must realize, only the most starry-eyed of your followers can follow you down that path. ...
[Click Here to Continue Reading]


11:10:06 - Category: Reformed Apologetics - Link to this article -

Ergun Caner's "Humor"
11/21/2006 - James White
Ironic, I think, that within a few hours of our providing a reasoned refutation of he and his brother's error-filled attacks upon straw-man versions of Calvinism, I am directed to this image posted, with almost no commentary whatsoever, on Ergun Caner's blog. If the image size is a bit small (I'm limited to 400 pixels across in my current blog format: someday that might increase!) you can see the original here.
Now, as everyone knows, I appreciate good humor. That's why I so enjoy Angel's cartoons. He listens carefully, thinks deeply, and focuses upon the central core of the issue. It is the truth content that makes a cartoon funny, and relevant. Lose the truth content, and you lose the humor. That was what was so good about his cartoon about the Caner situation. He connected the behavior of the Caners in reneging upon a signed agreement and trampling the worth of their word under foot to a situation we could all appreciate and connect with, that of Charlie Brown and Lucy with the football. That is why Angel does what Angel does, and I draw stick figures.
Now here we have an attempt at satire regarding my book, The Potter's Freedom. Let's keep in mind, however, that the one providing the satire has consistently and repeatedly failed to do anything more since February than repeat unfounded assertions regarding the actual argumentation contained in The Potter's Freedom. It would be one thing if Caner had provided evidence of his having seriously interacted with the work, but, as the documentation has shown repeatedly, interaction on the exegetical level is not Ergun Caner's thing.
Please note the "Forward" (an easy mistake to make, though, the book being parodied at least managed to spell "Foreword" correctly) and the line, "Nurseries in Hell's Flames: The Westminster Final Solution." The fact that the Westminster Confession speaks of God's mercy on elect infants does not seem to impact Dr. Caner's thinking, since, it seems fairly clear to me, anyway, his belief in original sin and the unity of mankind with Adam in his transgression is significantly less than...robust, shall we say? In any case, evidently, reasoned discussion on whether abortion is the best heaven-filling device ever devised by man or whether we should give the disposition of this issue into the hands of the judge of all the earth, trusting Him to do right, is not even allowed in Caner's world. If you dare think past his simplistic solution, you are a baby-hating Calvinist. Very sad indeed.
Those who have read through our attempts to reason with the Caners on a theological and biblical level recognize that there is little evidence of their willingness to actually interact on that level. Evidently, Dr. Caner presents God as being less than fully personal. That is, his God does not hate. The God of the Bible does, and to be fully personal and to be able to love, one must be able to hate as well. "You hate all who do iniquity" the Psalmist tells us (Psalm 5:5), and "the one who loves violence His soul hates" (Psalm 11:5). What does Dr. Caner do with these texts? What does He do with God's words to Pharaoh about the importance of the revelation of His wrath and His anger and His power? We do not know, since Dr. Caner avoids putting himself in positions of having to engage such problematic texts. But I truly wonder: does Ergun Caner really want to present a God who is incapable of hatred of evil? Does he want to present the Psalmist as having a higher view of God's law so that he "hates every false way" (Psalm 119:104, 128) and those who are double-minded (v. 113) than God Himself? Are we capable of doing something God is not (having righteous hatred)? Again, no one can answer since Ergun Caner has not produced sufficient written material upon which to base a response. ...
[Click Here to Continue Reading]


19:34:33 - Category: Reformed Apologetics - Link to this article -

A Thanksgiving Gift for the Students of Liberty University
11/21/2006 - James White
As we promised, we are making available an mp3 of the presentation made by myself and Tom Ascol at our national conference in Orlando. In that presentation we both gave a presentation summarizing what we wished to say in our opening statements in the debate-that-never-was. Then, we played clips from the sermons of Ergun and Emir Caner against their flawed understanding of "Calvinism," and replied to their most common arguments. This isn't the same as a debate, but it is about as close as you can get.
We truly encourage folks to give this mp3 to anyone who is at all familiar with the events of 2006 relating to the Caner situation, Liberty University, etc. Feel free to distribute it far and wide, particularly amongst the students at Liberty. They deserve to hear the other side! While we are making this available at no charge, please remember that such things are not, in fact, free, and keep us in mind as you consider supporting the Lord's work.
Here's the message. May the Lord bless it to His glory!


15:23:42 - Category: Reformed Apologetics - Link to this article -

Special Announcement Regarding the Dividing Line!
11/21/2006 - James White
As some of you may have noted, things are changing, and improving, with our webcasting routine. Last week we began streaming in forms other than Real Audio, to the great rejoicing of many. Today we begin to make the Dividing Line available in mp3 format, here. Yes, we have heard you, and yes, we are working on even greater improvements in the future, but as the vast majority of this work is being done by very busy, very talented volunteers, their time is extremely limited, hence, I can't promise any time frames. But in any case, here is today's Dividing Line.


15:01:52 - Category: The Dividing Line - Link to this article -

Tradition Glasses Once Again
11/20/2006 - James White
Over the years I have certainly done my best to be consistent in examining my own traditions in the light of Scripture and encouraging others to do the same. I've surely ruined a lot of "good" sermons that way for many, but the long-term value is more than worth it. Two examples of the damage done by man's traditions nullifying Scripture have me thinking this morning.
First, Phil Johnson has done a series on the "Lordship Controversy" over at Pyromaniacs that is well worth looking at. His article today on Spurgeon struggling with antinomianism in the early days of his ministry is well worth the read (and is short enough not to consume your day). The more I reflect on the growth of open, gross antinomianism (Hodges, Wilkin) the more I am convinced it is a cancer that is reflective of the shallow nature of so much of what calls itself "evangelicalism" today. We cannot forthrightly and honestly battle the intrusion of works-righteousness on the one side if we are not consistent in decrying its opposite error on the other. And once again, the balance is to be found in historic Reformed theology's accurate and consistent reflection of biblical teaching on the nature of God's decree, man's deadness in sin, grace, mercy, faith, justification, and sanctification. Campi has likewise commented on this issue recently as well. Given the fact that it is natural for men to compromise on these very issues, always finding a way to intrude ourselves into the glory of Christ in salvation, faithful pastors will always need to be reminding the sheep of the dangers found lurking on both sides of the narrow path.
Another example of "tradition glasses" overthrowing the text can be found in the ever-popular game, "Let's Chop Romans 9 Up and Mute Its Teaching." This game, popular on national radio programs, in books, commentaries, and in Bible college dorm rooms worldwide, seeks to allow those who do not want to believe God is the Potter, we are the clay, and He makes from one lump vessels of honor and vessels of dishonor, i.e., that He mercies whom He chooses and He hardens whom He chooses--to pretend they are still believing the Bible while rejecting the meaning of this text. The "this is only about blessings and nations and service and stuff" excuse is still quite popular, but it doesn't survive even a casual reading of the text in context, so a little more tricky gambit is often used. It goes like this.
First, cut the text up. Almost anyone reading from Romans 8:28 through 9:24 will be overwhelmed by the consistency of the argument and the inexorable force of the flow of the text. Throw as many roadblocks in the way as you can, and, it is always good to toss in The Big Three, i.e., 1 Timothy 2:4, 2 Peter 3:9, and Matthew 23:37 (in fact, go ahead and misquote the last one, nobody seems to notice anyway) even though none of these texts are actually relevant to the topic at hand. For those who are predisposed against Romans 9, they sound like they are relevant. But whatever you do, don't let anyone follow the argument and note, just like in John 6, that if you start at the beginning, follow the argument, note the use of terms, the text really does interpret itself. That would be disastrous. Chop, chop, chop. You can come up with a plausible excuse for a few verses, but that's impossible for the whole thing. Isolate and conquer. The motto of eisegesis.
Second, once you have isolated the really offensive part (9:19ff), chop even this portion up and then throw this canard out and wow your target audience. Ignore the Potter and the clay thing and get to the vessels of wrath/vessels of mercy portion. Yes, clearly, the "vessel for honorable use/vessel for common (dishonorable) use" parallel is still in view in 22-23, but tradition glasses don't see things like that. Ignore it. Just go to 22-23 and point out that "vessels of wrath prepared for destruction" is a little bit different than "vessels of mercy, which He prepared beforehand for glory." There is no "He" in the preparation of the vessels of wrath, see! Rely on the fact that the person you are talking to is desperate for a way out of the dreaded trap of Calvinism! See, God did not prepare these vessels of wrath! Yes, yes, of course, if they read it in context the Potter is the one who prepared both groups in verse 21 and 22-23 is the continuation of that argument but again, if you have made sure to use the right music and drag a few bright, shiny objects by you should be able to keep someone from noticing the fatal flaw of your argument. So, you either claim that the vessels of wrath prepare themselves (letting God off the hook and giving you room for your true ultimate prize, human autonomy!), or you let Satan do a drive-by here and do the preparation for the vessels of destruction (as if Satan is not, in fact, bound by God's sovereign decree). In any case, you get to give your audience a way out of the text for which they will be ever grateful.
Now, of course, it is true that the terms "God" or "He" do not appear in the preparation of the vessels of wrath in verse 22. It is also true that vessels of wrath, by nature, continue to be vessels of wrath and, in fact, outside of God's restraint upon them, would express ever greater detestation of God and His law. There is a modicum of truth in stating that vessels of wrath are complicit in their being what they are. Quite true. But that doesn't change the point being made by the Apostle. This kind of eisegesis ignores the flow of the text; it ignores that God is concerned about demonstrating His power and wrath (compare v. 17 with v. 22); it ignores the fact that the Apostle is responding to a particular objection against his teaching, an objection that is exactly the viewpoint of those who seek to get around this text!
Ironically, I completed my review and rebuttal of Frank Page's The Trouble with the Tulip book in the Sunday morning Bible studies at PRBC (the 14 part series is found here). The last three or four segments were on Romans 9. Then, tomorrow on the DL, I will be playing another nationally-broadcast attempt to deal with Romans 9 before we get back to the Dr. Vines sermon.


09:40:47 - Category: Misc - Link to this article -

More Stuff Found in Boxes
11/17/2006 - James White
Now here's something I didn't expect to see. This is a picture shot through the studio window of WEZE in Boston back in 1993. I'm facing the camera. That's Gerry Matatics' back. The host's name was Janeane Graph or Grath or something like that. This was the very day I referred to in my book, Mary: Another Redeemer? in these words:

It caught my eyea small booklet, tucked in the fold of a chair in the corner. I normally wouldn't have seen it, but it was sticking out just enough to be seen. I picked it up. The blue-and-white cover bore the title, Devotions in Honor of Our Mother of Perpetual Help. I thumbed through the booklet, scanning a few of the prayers it contained. My eyes caught a line about my eternal salvation, so I backed up and started from the beginning:


O Mother of Perpetual Help, thou artthe dispenser of all the goods which God grants to us miserable sinners, and for this reason he has made thee so powerful, so rich, and so bountiful, that thou mayest help us in our misery. Thou art the advocate of the most wretched and abandoned sinnerswho have recourse to thee. Come then, to my help, dearest Mother, for I recommend myself to thee. In thy hands I place my eternal salvation and to thee do I entrust my soul. Count me among thy most devoted servants; take me under thy protection, and it isenough for me. For, if thou protect me, dear Mother, I fear nothing; not from my sins, because thou wilt obtain for me the pardon of them; nor from the devils, because thou are more powerful than all hell together; nor even from Jesus, my Judge himself, because by one prayer from thee he will be appeased. But one thing I fear, that in the hour of temptation I may neglect to call on thee and thus perish miserably. Obtain for me, then, the pardon of my sins, love for Jesus, final perseverance, and the grace always to have recourse to thee, O Mother of Perpetual Help.


At first I could not believe what I had just read. So I ran back through the last few lines. Was this prayer really saying that the petitioner did not fear his or her sins, the devils, and Jesus?? Thats what it said. I shook my head in disbelief.
A few years later I found myself in a radio studio in Boston, Massachusetts, doing a radio discussionwith a former Protestant turned Roman Catholic named Gerry Matatics. The topic was Mary and the saints. Mr. Matatics and I were scheduled to do two public debates at Boston College over the course of the next week. But today we were live on the air taking calls on the subject of prayers to Mary and the saints. As I packed for the trip I found the little blue and white booklet and decided to bring it along. Now I reached into my bag and brought it out. Surely quoting this prayer would bring a strong reaction from Mr. Matatics. Surely hed deny that such a prayer is proper, and that the people who had written it were just going overboard in their piety. The talk show host involuntarily gasped as I read the final lines, and as I put down the booklet I looked across at my opponent, waiting for the expected reaction. The host, likewise, turned to Mr. Matatics. He was quiet for a moment, and then spoke. "Mr. White," he began, "I can only hope that someday you, too, will pray that prayer."
Now here is a shot from the debates at Boston College that followed. 1993, I remember it well. Now, I've mentioned a few times what happened after this. We had intended to be back on WEZE, but were told that the program had been canceled. So, a few days later, we are driving around out in Southbridge, MA, and we turn on the radio. We could barely hear it, but we hear the same program, and Matatics is on, and they are wondering where I am! So we flew back home (I was staying with George and Aline Bonneau) and I called in and we did the rest of the program over the phone. I sat on a bed and spread out my Bible and some books in front of me. Here's the actual scene from more than thirteen years ago:

So, this was the program where I threw out "the White Question" as it has become known. I asked Gerry, "So, Gerry, if you are correct, then how did a believing Jew living fifty years before Christ know that Isaiah and 2 Chronicles were Scripture?" I recall the incident very clearly, but did not know that the Bonneau's had taken any pictures of it as it happened! Well, like I said, what interesting things you find in boxes as you move (or, in my case, are finally getting everything to your new office and trying to find a place for it).


15:51:35 - Category: Misc - Link to this article -

More Things Found in Boxes
11/17/2006 - James White
This manuscript almost got me in trouble. I've told this story on the DL in the past, but I do not believe I have on the blog. This image comes from a book I purchased back in 1993 during the Papal visit to Denver. The "Papal Treasures" exhibit was in town, and Rich and I went to visit it one afternoon during our outreach efforts. Early on in the exhibit, almost right inside the door, was a sealed case containing this portion of manuscript î72 containing the end of 1 Peter and the beginning of 2 Peter. This is the earliest extant papyri of these books. As I stood gazing down upon this small piece of papyri from a few decades one direction or another from A.D. 200, a flood of thoughts filled my mind. First, what a wonderful thing that in nearly two thousand years, the Spirit was still active, for He had made this ancient brother of mine from long ago love the Scriptures enough to hand-copy this manuscript, and generations later he had created a love in my heart for the same words. Second, why on earth did I forget to bring my Greek NT for comparison's purposes? Third, look at the obvious nomina sacra in the first chapter of 2 Peter! There's the Granville Sharp Construction! Fourth, I can write better than my ancient brother! And finally, will that security guard over there get suspicious? In answer to the last, yes, he did. Rich had to keep dragging me off to go look at some boring tiara or some other solid gold object for a while before getting back to it. I'd be translating along and others would come up. They would look at the placard describing the manuscript. They would look down at the manuscript itself, and then look quizzically at me as I mumbled along, translating the text. They would look at Rich and ask, "Can he read that?" Rich would say, "Yes," and I'd hear, "Hey George, come over here, this fellow is reading this ancient manuscript!" and soon I would have to move on again, having drawn way too much attention from the guard once again.
In any case, I happened to run across the book I purchased at the end of the tour that day that had this very high quality image in it. My full scan of it (which I use as a desktop background) is fully readable...in fact, in some ways, more readable than it was in the case when I saw it in 1993. Actually, even the version of it I have loaded in SplashPhoto on my Palm T5 is readable, that is how clear it is. Even the 400pixel wide version above displays the clear sign of the nomina sacra and you can see the Granville Sharp Construction in 1:1, here blown up for you:

See it? It starts at the end of the first line with TOU, then at the beginning of the next line you have the abbreviated form (nomina sacra) of God, then HMWNKAISWTHROS followed by the abbreviated version of Jesus Christ (again using the nomina sacra forms). OK, so I'm strange to get all excited about an ancient text containing a particular grammatical/syntactical form. What can I say? It happens to be relevant to the deity of my Lord, His power to preserve His Word, and His fulfillment of His promises to do so! So I get excited. I hope you do too!


10:51:37 - Category: Textual Issues - Link to this article -

Today on the Dividing Line
11/16/2006 - James White
Today we returned to our examination of Emir Caner's sermon from 10/15/06 and finished that up before taking a few phone calls on the subject as well. We covered the questions Dr. Caner asked toward the end of his sermon and saw once again the impact of inconsistency in one's theology. Here's the program. By the way! We will be moving to a new streaming format for the DL next Tuesday that will not require you to use Real Audio (many people complain about that format, and we fully understand how invasive Real Audio tends to be). It can be opened in various programs like iTunes (just insert the URL into the "Open Stream" box), Windows Media Player, etc. We will post more details as we get closer to Tuesday.


17:10:11 - Category: The Dividing Line - Link to this article -

Stuff You Find in Boxes
11/15/2006 - James White
1994. El Tour de Tucson, November. It was cold. Never got into the 50s the whole day. 111 miles of riding. Helmet hair. Yes, I had hair. Weight? 168 or so. I have no idea what I, and half the human population, was thinking with glasses that size, really. That's my old Specialized Epic Allez bike (I miss it!), and of course, realizing my son is closing in on 21 and my daughter very close to 18 now...man, I'm getting old! I forget my time. 6:30 or so? I wanted to break six hours, but it was just too cold. I still remember the last 30 miles, which, if you've ever done something like that, was well over half the ride. Funny what you find in boxes when moving.


09:39:54 - Category: Personal - Link to this article -

Missing the Point
11/14/2006 - James White
Now, keep in mind, this fellow, himself a veteran of about every religious movement in Christendom at some point in his young life ("the wind-blown theologian"), was not at our conference. He was replying to the live blogging of the conference by some of our faithful folks. And his motivations are significantly less than above-board: he is just looking for a chance to take a shot at David King, really. Despite all of that, we still get a good insight into the mind-set of those promoting oxymoronic movements when we read:

Have you ever noticed that those who proclaim the centrality of the preaching of God's Word over and above all else in the worship and life of the Church never really provide scriptural justification for their point in addition to assuming that what Paul did as an Apostle is somehow immediately relevant to the ministry of your everyday pastor?
Now, this article is found here, and it links to the article here. If you look at even the outline of what Pastor King presented, you can see how rich in biblical material his presentation really was. This comment was just a cheap shot without any substance. But in the comments section that developed, he added the following,

Your assumption (like those of the radical baptistic presbyterian David King) that Paul's role as an Apostle is to be seen in his successors is nothing other than that–an assumption. There is no biblical passage or other relevant data to force us to conclude that we should look at the issue similarly. Aside from that, as 'the Foolish Sage' has pointed out so nicely, reading back the centrality of preaching as some do it today into the actions of the Apostle Paul is incredibly anachronistic and amounts really to special pleading on the part of those who are so convinced of this doctrine.

If you are looking for any interaction with texts like 1 Cor. 1:17ff, Acts 20:24ff, and the other texts that made up not only Pastor King's comments, but were likewise addressed by Don Kistler, Tom Ascol, Burk Parsons, and myself, you won't find them. The comments section spiraled off into some pretty odd stuff including Eucharistic issues and elevation of hosts and all sorts of other stuff men start babbling about when they don't care too much about what the Bible has to say about God's worship anyway. So why even bother with the initial statement? Because men who once professed a faith find it next to impossible to actually put it behind them, especially when they know they had no sound and consistent reasons for leaving that faith. It becomes somewhat of a hobby for them to take potshots at their former compatriots (and for this fellow, that's a pretty big body of folks these days), and that is where you get a lot of the material found on blogs these days.
I could not help but noting in the lengthy comments thread that one man, well known to those who read theological threads on the Internet, known as "St. Worm," commented,

Reformed preaching, as it stands on the whole, whether baptistic or Presbyterian wise (which isn't too far apart), bores me silly.
It lacks imagination, epic, and myth because the Word has stagnated into words about Jesus. It has stopped being foolish and has taken on downright sensible and rationalistic tones to feed, not the soul of man, but the brain of man. The didactic dimensions of the prophetic enterprise of the pulpit needn't degrade into lookup tables and algebra: we must recapture the fantasy in preaching.
Anyone who attended our conference, and especially those who were on the cruise, cannot help but sigh upon reading words such as these.


15:52:46 - Category: Reformed Apologetics - Link to this article -

Today on the DL
11/14/2006 - James White
It was great to get back to the Dividing Line today. Started off with great news about next year's cruise, October 15-19, and the class we will be presenting on the cruise, The Cross: Historicity and Theology. See the link to the right for details, but whatever you do, don't miss this one! We've designed this one to be affordable and attractive to everyone, but in particular, those who really want an intense period of theological training and challenge! Keep an eye on the blog for more information as it becomes available, and, consider seriously giving this cruise (inside cabins start at only $250/person!) to someone you love, maybe even one of your elders who could use some time away in the Inside Passage on the glorious Mercury (my all-time favorite ship).
I then moved into a review of the Spong debate, playing a section from the cross-ex (well, what was supposed to be cross-examination, but was more generally "White asks a question, Spong talks for a long time on other issues"), from the audience questions ("I keep hearing judgment and guilt!"), and then I closed the program with my closing statement from the debate itself. I will let you know when the mp3's are ready, the DVD's, etc. Here is today's program.

Also, I believe we will start offering Pulpit Crimes later today, too. We did not do so earlier simply so that Solid Ground and the folks supporting the conference would not be undercut by our offering it ourselves. But now that the book is out, we will have it available as well. Be watching for an entire Pulpit Crimes package which will include the book, Spong debate, and all the conference presentations as well! Another great item to give to loved ones during the holiday season, which, in case you haven't noticed, has snuck up on us once again! Included in that conference was the review of comments made by Ergun and Emir Caner in their respective anti-Calvinism sermons, offered by yours truly and Tom Ascol. Oh, please note that Tom wore a tie and in fact, he wore a Rush tie! I have the same tie in an equally bright color combination, but it was nowhere near Orlando, so Tom won the bright tie competition (though I think I won the bright jacket competition).


12:07:08 - Category: The Dividing Line - Link to this article -

Monday Potpourri
11/13/2006 - James White
We had the largest group on the Veendam, 149 folks in all. Here's the group picture from formal night.

As I mentioned, I hope to play a few clips from the Spong debate tomorrow on the DL. But one of the comments he made that really caught the attention of many was his repeated assertion that everytime, during the audience questions, that I spoke of redemption, forgiveness, atonement--in other words, when I spoke of the gospel--he replied, "I hear a lot of guilt in what Dr. White is saying" or "I hear judgment over and over again." And all the Christians in the audience are nodding and saying, "Yes, you are---if you don't know guilt, if you don't know judgment, you won't be looking for a Savior."
Of course, those on that side of the cultural divide truly live in a world of double standards. They scream for inclusion, but exclude any kind of Christian worldview in the process. They demand freedom to express any kind of perversion they wish, but demand that the Bible be labeled as hate speech. An item I saw in my blog run this morning, and one noted in #prosapologian, illustrate the point.

First we have this story about a Missouri State University student punished by school officials for refusing to sign a letter supporting homosexual adoption. Professor Frank G. Kauffman "assigned to his students a project promoting homosexual foster homes and adoption. The project required the entire class to write and individually sign a letter to the Missouri Legislature in support of homosexual adoption, a letter Brooker refused to sign due to her religious objections." Now, focus on what is said next in the article: "On Dec. 16, 2005, Brooker faced a two-and-a-half hour interrogation by faculty members, who allegedly asked her personally invasive questions such as, 'Do you think gays and lesbians are sinners?' and 'Do you think I am a sinner?'" Sound familiar? Can you see the real motivation behind these actions? Thankfully, things turned out properly in this case, though, one must wonder how often "academics" get away with this simple persecution of believing Christians.
Then we have good ol' Elton John calling for the banning of...religion! Here are his comments. You won't find a scintilla of logical thought, historical understanding, or consistency, but then again, would you expect to? I repeat: this kind of stuff does not bring the wrath of God. It is the wrath of God being poured out upon men. Judgment has already begun, and it is taking a great toll upon the society that continues to exemplify its love for all things ungodly. "Professing themselves to be wise, they became fools" is not an insult, it is a description of men whose foolish hearts have been darkened.

Moving on to other things, I see Rich is working diligently in getting our debate and conference audio and video materials ready. The conference began with a tremendous exposition of the primacy of preaching from Scripture delivered by Pastor David King. Just as Jim Renihan's opening presentation last year on the inspiration of Scripture set the tone for the rest of the conference, so too David's presentation did this year as well. I was tremendously grateful to have such fine brothers as Don Kistler, David King, and Steve Camp on the cruise, and of course, Tom Ascol and Burk Parsons at the conference. I do hope all who were there were blessed and edified. I am truly thankful that we have been blessed by God to have a long history of providing important, sound presentations on vitally important topics for years now. We have resisted the temptation to go after the "sensational" and we have concentrated on that which has eternal importance. May He bless us to always keep that perspective in mind as we plan future events and outreaches.

Finally, now that I have access to my scanner, I thought I'd provide one more formal picture. The nice thing about a cruise is that they have lots of photographers on hand during the two formal nights, so, if you want to get a nice picture, you can do so without all the hassle of most
photography places who try to sell you big huge packages and the like. Of course, any picture I take with my lovely wife will make me look better!


20:04:29 - Category: Misc - Link to this article -

Home Safe and Sound
11/13/2006 - James White
Home safe and sound, but you know what it is like after you've been gone for a long time, and even before you left, you were putting little things off to finish the big projects headed your way. I don't know when I'll have a lot of time for much more than doing the DL and getting a number of class syllabi put together, book lists submitted, etc. But do be watching for the appearance of the announcement for next years cruise! We have big plans and honestly, we truly hope to see many of you in October of 2007, and I think once you hear what we are preparing, you'll want to be there, too!
Oh, here's a little shot from the last night on the ship. Great images to be found at sea!
Yes, I have every intention of doing the DL on Tuesday morning, and I hope to be able to discuss the Spong debate, etc. The Lord was merciful to me, and I have kept my health despite numerous hours in sealed metallic cylinders (aircraft) and in vehicles with sick folks, and a lot of hand-shaking. So, Tuesday should work out fine. I look forward to it!


00:01:00 - Category: Personal - Link to this article -

Campolo on the Haggard Situation + Mawdudi
11/10/2006 - James White
I just happened to pop on CNN in my cabin and whose face did I see but Tony Campolo. On the screen he is identified as a "spiritual adviser." So I started listening very closely, as they were discussing the Haggard situation. What words did I hear? "Problems." "Asking for help." "Issues." "Problems." "Needed to be liberated." "Restoration process." "Demons you are struggling with" (not in a literal sense of that term, of course), "Love himself," "not being judged," etc.
Of course, nothing was said about sin, rebellion, wrath, punishment, or, the big word, "repentance." Never appeared. Not once. No cross, no atonement, no repentance, nothing uniquely Christian at all. But then again, isn't this the norm now? Would we not be shocked if, in fact, we heard someone speaking the truth about repentance and forgiveness at the foot of the cross?
Then Campolo attached the promise of Christ's love for the elect in Romans 8 to all people. No matter what you do, God will continue to love you. Sloppy agape, nothing about the fact that not all are children of God, but many are, in fact, children of wrath. He described God as our "most significant other."
When the interviewer brought up grace, while Campolo spoke of it as undeserved favor, he never once said it is undeserved favor for the repentant. It is never, ever separated from God's purposes in salvation. This kind of easy grace that is separated from sin has nothing to do with the grace revealed in divine Scripture.
Addition
Given that Internet access requires time and moving to another part of the ship, some of these blog entries are...somewhat mixed up. My apologies, but the fact that I can still get access at sea via satellite still amazes me. In any case, I have been reading Abul A'la Mawdudi's Towards Understanding Islam, a work written from the Islamic perspective itself. I have been struck once again by certain basic things that many Christians do not understand, such as the Islamic insistence that the Bible's truthful revelation of the sin and failures of prophets is in error (prophets cannot be sinful). Also, many Christians would be taken aback to see the exalted language used of Muhammad. Page after page after page appears before the eyes, including one subtitle, "A Savior is Born," and yes, of course, that is about Muhammad. I am using this text in my GGBTS class in January, along with the Qur'an itself. Time to start getting Christian leaders familiar with original Islamic sources!
This morning Steve Camp spoke from 2 Tim. 1:6-12 and not being ashamed of the gospel. This afternoon I speak on the King and His Ambassadors, and then it is time to pack up and get ready for that always enjoyable experience of getting your carry-ons through TSA screening! So, we should be back on our regular DL schedule starting on Tuesday. I hope to be able to grab a few clips from the Spong debate to play on the DL as well.


11:11:25 - Category: Misc - Link to this article -

Oh, A Quick Reminder
11/09/2006 - James White
Some of our fine folks on board are still live-blogging the Pulpit Crimes cruise here. Make sure to drop by and see their running commentary!


09:46:41 - Category: Misc - Link to this article -

Another Quick Report
11/09/2006 - James White
I promised to post a pic of Don Kistler speaking in the main auditorium. He spoke on buying the truth and not selling it (Proverbs 23:23), so here it is. It was a great presentation and folks were very blessed thereby.
In the afternoon, David King spoke on the centrality of the headship of Christ to the very nature of the church from Colossians 1.

As evening fell, I found out my digital camera is capable of capturing glorious images at sea, as this one demonstrates. Can you guess what my desktop looks like now? A tremendously beautiful view of God's creation.



05:55:58 - Category: Misc - Link to this article -

Back At Sea
11/08/2006 - James White
Just finished the session with Steve Camp on the Emergent/Emerging Church movement. Tomorrow Don Kistler speaks in the morning, and tomorrow afternoon David King speaks as well.
It truly amazes me that as we move along at 20 knots out here in the middle of the ocean I am able to be on the Internet via satellite uploading pictures and blogging. What an amazing world we live in.
Here is a quick photo of a photo...I don't have access to a scanner out here (well, I probably do, I just have not asked). See? It was the full outfit, nothing left out. Scotland the Brave and all that...
Update even before posting: could not post the above till this afternoon. Don Kistler spoke this morning on buying the truth and not selling it, and it was incredible. I snapped a shot but forgot to move it to this unit, so I'll try to post the pic a bit later.


10:22:11 - Category: Misc - Link to this article -

A Quick Note From Somewhere Off Shore of Jamaica
11/07/2006 - James White
I flicked on the TV in my room before heading over to the evening session last night here on ship and what came on my screen but...The DaVinci Code. I got to watch again the main "attack" section where the Council of Nicea is turned into a completely fictional fairy-tale, and I could not help but recall that twice in the Spong debate the Bishop made reference to the movie in the context of being thankful that it had drawn attention to the evolutionary nature of Christian theology! What an amazing thing. I did not even bother to respond to the statement as any thoughtful observer is already well aware of the fallacious nature of Dan Brown's work. But you truly have to mourn for the Episcopal Church when one of their bishops can not only speak favorably of a pack of lies like The DaVinci Code but, in the same evening, confess he has never, ever heard of J.C. Ryle! Yes, that's what I said. I made mention of the great Anglican J.C. Ryle and Spong honestly asked who that was, as he had never heard of him. A true head-shaking experience.
Tonight Steve Camp will be leading our evening session with a discussion of the Emergent Church movement. Last evening I did a Q&A session that eventually led to a little sneak preview of next year's cruise. Let's just say folks were excited about what we have planned, and I think many of you will be too! Don't make any plans for October 15-19, because you may wish to join us for an intensive time of seminary-style teaching with yours truly. More details to come!


08:54:07 - Category: General Apologetics - Link to this article -

Greetings from Grand Cayman
11/06/2006 - James White
Yeah, I'm the world traveler alright. Most everyone is off the ship right now doing...what you do at places like this. I have a load of laundry going, Beethoven playing on my iPod, and I'm playing chess against...my computer. Yeah, I am truly the party animal!

Now, for those of you who wondered if I would indeed do what I promised to do, and in fact, had been looking forward to do, well, here is photographic proof. Since everyone in my group was grabbing cameras last night and saying they were going to post the pics on line, I figure I might as well beat them all to the punch, since I happen to be proud of my Scottish heritage. Here is my lovely wife and I after the formal dinner on board last night. My thanks to Pastor Brazier and Mrs. Handyside! Look out, Jim! The pictures are being taken! (A little inside stuff there).
So far I have spoken on the "Clobber Passages" (as soon as we got on ship), I did a theology talk wherein I basically went back over the Spong debate but also discussed parallels to my previous debates on other subjects, and then yesterday afternoon spoke on "What is at Stake," taken mainly from the chapter of the same name in Pulpit Crimes. This morning I had the pleasure of listening to one of our group witnessing to an elderly Roman Catholic man in the Lido restaurant. It was a real blessing to get to hear someone else bearing witness!
I was truly struck by something else that took place during the debate Friday night. During the audience questions Spong kept responding to my statement by saying, "I keep hearing guilt and judgment in what Dr. White is saying." To which I replied, "Yes, Bishop Spong does hear guilt and judgment, because without judgment of sin there is no need for a Savior! As a guilty sinner, I need a perfect Savior!" The contrast could not have been any stronger.

Also, I wanted to once again thank all of those who worked so diligently at the conference for all their hard work, and especially wish to thank Rich Pierce for making it all possible. Here is a shot of our book table the night of the debate. I think I saw some of Bishop Spong's supporters picking up my book on homosexuality (oh that he had bothered to read it himself before the debate!), so pray that the materials distributed will be of assistance to those who obtained them.


08:28:35 - Category: Personal - Link to this article -

Greetings from the High Seas
11/06/2006 - James White
Greetings from somewhere in the Gulf of Mexico. Though our first night was pretty rough (high seas due to high winds) we are all doing well here on the Veedam. I have already spoken three times, Steve Camp has spoken as well. Tonight there is a panel discussion. We have 149 folks in our group, meaning more than 1 out of 10 of the guests on the ship are with our group! We have had sweet fellowship already, and I have truly enjoyed getting to know new brothers and sisters in the Lord
Since we will be in port tomorrow I hope to find time to write up a few thoughts on the Spong debate and get them posted. I am sure Rich will be focused on getting that prepared as quickly as possible. A number of folks in the group have commented on how clear the contrast of world-views was, and how only one side cares to interact with the other. Such is surely true. Who knows? Maybe I'll get to put up a picture or two as well. I also want to find someone to play some chess this time around! I brought my USCF sanctioned board, my timer, and I hope to get a few games of 5-minute chess in before this short week is over.
So till my next report...


08:22:36 - Category: Misc - Link to this article -

And Thus the Debate Ended
11/03/2006 - James White
I hardly know what to say, honestly. Once again a high-profile advocate of simple heresy has demonstrated that when it comes to those who still believe as Jesus did in God's revelation, they have little to no interest in preparing or interacting with our views. Bishop Spong, like Barry Lynn before him, and Peter Stravinskas as well, came into this debate without even having taken the time to obtain The Same Sex Controversy, let alone, it seems, having read a single item I've ever written. While I had his books in hard copy and electronic versions, and had listened to hours and hours of his lectures, he had surely not reciprocated. So, his rebuttals of my position differed not in the slightest from the arguments used by atheists against Scripture. Bishop Spong refused to follow protocol in the debate, constantly going on and on and on while he was supposed to be asking me questions, and taking up to five minutes to get around to asking a single question. But despite these things, one thing was clearly demonstrated: when you do not believe God can speak, you can only reason in circles and attack as unloving and judgmental those who believe God has spoken.
I'm sure Rich will be getting these DVDs out as soon as possible, since he has full control over the tapes. We are still waiting, I admit a little impatiently now, for the tapes from Long Island for the baptism debate as well. So keep an eye on this blog for the announcement of their availability.
I have to be up early in the morning, and I do not know when I will again have internet access from at sea, so let me thank everyone who prayed, thank all those who were at the debate and those who made it possible, and esp. Rich Pierce, who will be flying back tomorrow. Once again, it was proven that those who oppose the faith truly have little more than circular arguments to throw out, and when examined closely, their objections evaporate.


21:12:23 - Category: General Apologetics - Link to this article -

Hey, Live Blogging!
11/02/2006 - James White
Bummed you aren't with us in Orlando? Missed seeing me shaking hands with John Shelby Spong in the corridor just now? Well, keep a stiff upper lip, bucko! The geeks amongst you may rejoice! There will be live blogging from the conference! Yes indeedy, proving that our folks are uber-geeks, some who are attending the event have put together www.pulpitcrimes.blogspot.com, and they will be blogging live as the conference and debate progresses! So tonight, when Tom Ascol and I do our "What We Wish the Students at Liberty Could Have Heard" presentation, you'll be able to catch the action...not exactly live, in the sense of a live audio stream (someday, someday), but you'll be able to follow via that blog! So bookmark it and join in the experience of our national conference in Orlando, even if you aren't here! And pray for us as well as we seek to honor the Lord, and defend His truth!


11:20:26 - Category: Technology - Link to this article -