Alpha & Omega Ministries Apologetics Blog

Only True God
07/31/2007 - Jeff Downs
Here are a couple of responses to a recent blog post by Greg Stafford.
The first one is from Triablogger Steve Hays. The second post is from me.

Pay attention to the comment sections and add any additional information, if needed.


11:25:16 - Category: Jehovahs Witnesses - Link to this article -

No DL Today
07/31/2007 - James White
I will not be returning to Phoenix until this evening, so there will be no DL today. We will be back at our regularly scheduled time on Thursday. See you then!


00:01:00 - Category: The Dividing Line - Link to this article -

London Televised Predestination Discussion #6
07/31/2007 - James White
Continuing the discussion from back on May 16th in London on predestination. I actually got to make a comment on the universalist caller here as the first hour came to a close. Tony Lane of the London School of Theology had to leave after this portion, so the rest of the discussion was between myself, Edward Buama, and the callers. Remember that I already posted the call in the second hour with the Jehovah's Witness.




00:01:00 - Category: Reformed Apologetics - Link to this article -

Jame White is a complete mental midget with no ability to research Church history.
07/30/2007 - James White
Hello, your local "complete mental midget" here, on the road and far from home today, but not completely out of touch, anyway. While traveling I was sent this link to Pat Madrid's Envoy forums. You will note that the thread begins with the ever-timid Phil Porvaznik doing his best to act as if he can respond to my criticisms of his position, but failing, badly. But that is not the interesting portion. Down below Porvaznik's "same old same old" you will find "vincitveritas," a writer who truly epitomizes the spirit of good ol' Romanism. He starts off,

Of course we can prove that the teaching of the bodily assumption Mary in the year 491 existed. Jame White is a complete mental midget with no ability to research Church history. We can look to the writings of the Syriac manuscripts of the fathers to see that they all referred to the Dormition or the falling asleep of the Virgin Mary and her assumption into heaven. These Syriac manuscripts date from the early 4th century. Such writings from Epiphinaus, ect all refer to the assumption of Mary. The only thing that was ever disputed was whether she died before she was bodily assumed or not. Many of the Eastern Orthodox believe she died and her soul went to heaven first and then her body was assumed 3 days later. I wouldn't bother with the likes of James White. He is a person who only looks to winning a debate, but little does he know he is debating his way into hell by rejecting Christ and His Church. The Devil laughs and dances a jig as he plays folks like James White for his golden fiddle of heresy. James White is the kind of person who you can show clear evidence to an argument and yet his arrogance never lets him concede his inaccurate position. We can see this every time he debated Robert Sungenis, as well as others who have completely cornered him in a debate, and yet he never admits that he is wrong.

Here is a writing I can pull off the top of my head, the writing of Melito of Sardis. He also testifies to the Blessed Mothers assumption into heaven. The manuscript dates from the 400s. You could bring this to James White and he would still stand in complete denial that this teaching is as ancient as the Church itself. If Mr. White is around I hope he reads this. Here is clear evidence for him proving the the teaching existed in the 400s as was his challenge. It has been met by an amateur sitting at at his home library.

Now, I am not anywhere near my library, and given that I am doing a video interview for airing nationally on the subject of Islam in the morning, I will not invest too much time with this kind of "correspondent." The gentleman cites a 5th century apocryphal work that is well known to anyone who has done even the slightest bit of study into the Marian dogmas, one I made mention of in my small book on the Marian dogmas years ago. Specifically, he cites the Transitus Beatae Mariae of Pseudo-Melito. Now please note, he first claims this is actually the work of Melito, the bishop of Sardis, but seemingly later realizes he has blundered grossly (in the midst of calling me a "complete mental midget") and tries to cover his error over. But the facts are the facts, and I wonder if any of his co-belligerent Romanists will call him to account for his actions? I doubt it. What vincitveritas needs to realize is that Melito of Sardis never knew anything of the dogma of the Bodily Assumption of Mary; the source he cited is historically irrelevant and laughable. In fact, one of his own scholars of the subject has written,

The account of Pseudo-Melito, like the rest of the Transitus literature, is admittedly valueless as history, as an historical report of Mary's death and corporeal assumption; under that aspect the historian is justified in dismissing it with a critical distaste (Juniper Carol, O.F.M. ed., Mariology, Vol. l (Milwaukee: Bruce, 1957), p. 150).

What is more, this very transitus literature was condemned as heretical by Gelasius, the bishop of Rome, at the end of the 5th century! What an amazing thing for a modern promoter of the myths of Rome's Marian dogmas to rail like this while showing once again that "anything works as long as it promotes Rome," something Roman Catholics have done over and over again in history. How many utter historical frauds have been used in the defense of Rome's pretensions? Many, and here we see one being pressed into service again.
Many thanks, vincitveritas, for showing us that truth does indeed triumph, for it has triumphed over you and your attempt to misrepresent history in the promotion of a falsehood unknown to the early centuries of the Christian faith and unknown to inspired Scripture.
Since I am away from town today, I will direct you to Bill Webster for an excellent discussion of this particular topic.



17:02:52 - Category: Roman Catholicism - Link to this article -

Archive to all the Critiques on Steve Gregg
07/30/2007 - Alan Kurschner
I have placed here a collection of all the Dividing Line Radio shows with James White responding to Steve Gregg's claims and interpretations. If you know anyone who follows Gregg's teachings, send them this link so they can be provided this thorough critique.

1. Introduction to Gregg's synergism; and John 6. Here.
2. Gregg's ignorance of standard Reformed literature; his misrepresentations of the Reformed understanding of God's nature, God's love, justice, and the topic of assurance. Here.
3. His errors of Greek grammar; his misrepresentations on predestination; 1Peter 2:8; Acts 13:48. Here.
4. Full discussion on Acts 13:48 and responding to Gregg's errant interpretation of this text. Here.
5. Exposition on Romans 9. Here.
6. Part 1 - Critique of his interpretation on Romans 9. Here.
7. Part 2 - Critique of his interpretation on Romans 9. Here.




03:00:00 - Category: Reformed Apologetics - Link to this article -

Mormonism 101: Fourth Level Statements (#1)
07/30/2007 - James White

I have been seeking to provide to those interested in knowing the truth the facts concerning the teachings of the Church of Jesus Christ of Latter-day Saints (the Mormons) related to the doctrine of God. Who is the God of Mormonism? Is Mormonism just a variant of Christianity? The candidacy of Mitt Romney for President has once again thrown tremendous light on the fact that we live in a culture that is simply starved when it comes to truth and right thinking. For those who think brotherhood can exist outside of the worship of the same God, this series has not been very useful, but then again, I doubt anyone who thinks that way would be visiting here more than once or twice anyway. So we press on toward the conclusion of our series, now addressing what I call fourth level statements. Remember, all of this information comes from my book, Is the Mormon My Brother? available once again from Solid Ground Books. We hope to have the book in our bookstore this week.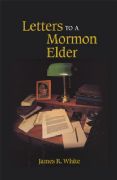 Likewise, my first book on Mormonism, which is still the best to give to your Mormon friend, Letters to a Mormon Elder, is likewise back in print, and should be in our bookstore this week as well.

Lorenzo Snow
We have already had reason to note a number of times the couplet of Lorenzo Snow regarding the relationship of God and man:

Second, Lorenzo Snow is remembered for his couplet "As man now is, God once was; as God now is, man may be." These words came by revelation to Lorenzo when he was a young man in Nauvoo. Their truthfulness was reaffirmed when he heard the Prophet Joseph Smith teach the very same concept. Over the years this simple yet profound statement has stirred the minds of many individuals and caused them to further investigate The Church of Jesus Christ of Latter-day Saints.[1]

Orson Pratt
One of the most flamboyant of the early Mormon leaders was Apostle Orson Pratt. His book, The Seer, is one of the most interesting of early LDS publications. He also provided many interesting sermons in the Journal of Discourses. While he had many viewpoints that an orthodox Christian would find unusual and very troubling (especially in regards to his view of the Bible), we are here concerned only with his statements concerning the doctrine of God.
One of the passages that Christians turn to in response to LDS theology is Isaiah 43:10. Orson Pratt addressed this passage in a sermon delivered February 18, 1855:

"But" inquires one, "how are you going to get along with the passage, in Isaiah, where the Lord declared that, 'There is no God before me, nor shall there be any after me?'" How can we believe this, when we believe in the revelation given through Joseph Smith, which says there are many Gods, and that Abraham, Isaac, and Jacob are Gods, and that all good men in this Church shall become Gods? Paul also speaks of the only wise God. Perhaps some may suppose that it is translated improperly. But you will find the same thing in the Book of Mormon, translated by the Urim and Thummim; the same things are also contained in the new translation of the book of Genesis, given to Moses, where the Lord declares that, "There is no God besides me." In these expressions, God has reference to the great principles of light and truth, or knowledge, and not to the tabernacles in which this knowledge may dwell; the tabernacles are many and without number, but the truth or knowledge which is often personified and called God, is one,being the same in all; God is one, being a unity, when represented by light, truth, wisdom, or knowledge; but when reference is made to the temples in which this knowledge dwells, the number of Gods is infinite.
This explains the mystery. If we should take a million worlds like this and number their particles, we should find that there are more Gods than there are particles of matter in those worlds.[2]

By depersonalizing the term "God" and making it refer to "truth or knowledge," Pratt thinks to find a way around the repeated assertion that there is but one true God. Yet, when it comes to individuals who can be called "Gods," his assertion that there are literally billions of such Gods is as blatant a teaching of polytheism as any religious system I have ever encountered. Orson Pratt's writings are no less clear on the same point:

The Gods who dwell in the Heaven from which our spirits came, are beings who have been redeemed from the grave in a world which existed before the foundations of this earth were laid. They and the Heavenly body which they now inhabit were once in a fallen state. Their terrestrial world was redeemed, and glorified, and made a Heaven: their terrestrial bodies, after suffering death, were redeemed, and glorified, and made Gods. And thus, as their world was exalted from a temporal to an eternal state, they wereexalted also, from fallen man to Celestial Gods to inhabit their Heaven forever and ever.[3]

One of the points that is here often disputed by modern LDS (and possibly even by LDS at the time of the writing of Pratt's work) was the idea that God was "once in a fallen state." Some LDS prefer to believe that God the Father was like Jesus for another world: a sinless Savior. Of course, if the entire scheme of eternal progression is true, the worthy Mormon male today, who confesses to being a sinner and being redeemed, if he should someday become a God, would have at some time in the past been in a fallen state himself. Among the billions and billions of Gods in the cosmos, the vast majority would have once had to have been fallen beings, for the number of "Savior Gods" would have to be very small in comparison with the redeemed Gods.

Parley Pratt
Orson's older brother was named Parley, and he, too, was one of the original Apostles of the LDS Church. He wrote a work, Key to the Science of Theology, in which he made the following comments:

Gods, angels and men are all of one species, one race, one great family, widely diffused among the planetary systems, as colonies, kingdoms, nations, &c. . . . Each of these Gods, including Jesus Christ and His Father, being in possession of not merely an organized spirit, but a glorious immortal body of flesh and bones, is subject to the laws which govern, of necessity, even the most refined order of physical existence.[4]

We will see the assertion that God and man are all of one species again in a modern LDS source.

George Q. Cannon
Mormon Apostle George Q. Cannon served in the First Presidency of the LDS Church for many years. His work, Gospel Truth, is an invaluable testimony to early LDS beliefs. He was certainly unashamed of his belief in a plurality of gods, and the idea that men could become gods. For example, note his words regarding the theory of evolution:

We hear considerable about evolution. Who is there that believes more in true evolution than the Latter-day Saints?---the evolution of man until he shall become a god, until he shall sit at the right hand of the Father, until he shall be a joint heir with Jesus! That is the Gospel of Jesus Christ, believed in by the Latter-day Saints. That is the kind of evolution we believe in, but not the evolution of man from some low type of animal life.[5]

This is not the only place where Cannon spoke of evolution and applied it to eternal progression and exaltation to godhood:

Men talk about evolution. This is the true evolution---being such as we are and developing and advancing and progressing in that upward and onward career until we shall become like Him, in truth, until we shall possess the powers that He possesses and exercise the dominion that He now exercises. This is the promise that is held out to us.[6]

The following is significant for its straightforward attitude in telling us all what "the Mormons believe."

The Mormons believe that all men were born in the spirit world of the union of the sexes, having a literal father and a literal mother before coming to this world, that the spirits are just the same in appearance as the body, that God is a married Being, has a wife at least, as Jeremiah said the angels were offering incense to the queen of heaven. The Latter-day Saints believe that God is an exalted Man, and that we are the offspring of Him and His wife. (April 15, 1884, Salt Lake Herald).[7]

How literally do Mormons understand the term "Father"? One cannot get too much more literal than Cannon:

The "Mormons" believe that God is the Father of our spirits---that we are His offspring; and we think it just as consistent and reasonable to believe that He has a partner or partners as to think that He sits, isolated and solitary in lonely grandeur, in a state of bachelorship, and yet a Parent of so innumerable a progeny. (March 29, 1856, WS 47)

The biblical use of the term "Father" to mean "creator" is not enough for Cannon:

There are many people who imagine that we are the children of God because He is our Creator. But we differ from all other people in this respect. We believe that we are the literal descendants of our Eternal Father, that we are the offspring of Deity, thatthose aspirations which man has and which cause Him to perform the mighty works that we see on every hand as we travel throughout the earth are inherited from our Eternal Father. They come to us by descent; or, to use another phrase, they are hereditary. The doctrine of heredity is manifested in the works of man. We descend from this great Father who formed the earth and who governs this universe.

Cannon certainly stands firmly in the tradition of Joseph Smith in proclaiming the concept of eternal progression:

Among the Latter-day Saints there is a knowledge concerning the Personage of God. We have some conception of Him. We know that He is a Being of tabernacle. A Among (sic) the Latter-day Saints there is a knowledge concerning the Personage of God. remark (sic) suggests itself to my mind which I heard a few days ago from one of our ApostlesBrother Lorenzo Snow. It was something to this effect: That as God now is, we will be; as man is, God was. It is very comprehensive. And we descend from this Father. We areHis offspring. We possess His attributes. It is true they are not developed, but we possess them; and He desires to lead us forward until we shall be like Him. This is the object of the Gospel.[9]

I cannot over-emphasize the consistency that exists throughout these sources not only on the doctrine of God (i.e., that God was once a man, that man can become Gods just as God is a God, etc.) but as well on this idea: that the Gospel of Jesus Christ as proclaimed by the LDS Church and the plan of eternal progression are one and the same. The Gospel is that men can become Gods, according to Mormonism.
----------
1. Lorenzo Snow, Teachings of Lorenzo Snow, compiled by Clyde J. Williams, (Salt Lake City: Bookcraft, 1984), p. viii.
2. Orson Pratt, Journal of Discourses, ed. George D. Watt, et al. (Liverpool: F. D. Richards, et al., 1854-1886), 2:345, LDSCL.
3. Orson Pratt, The Seer, p. 23. No publisher, place of publication, or date of publication is given.
4. Parley P. Pratt, Key to the Science of Theology, 10th ed., (Salt Lake City: Deseret Book, 1948), pp. 33, 37, LDSCL.
5. George Q. Cannon, Gospel Truth: Discourses and Writings of President George Q. Cannon, First Counselor to Presidents John Taylor, Wilford Woodruff and Lorenzo Snow (1880-1901), Compiled by Jerreld L. Newquist, (Salt Lake City: Zions Book Store, 1957), 1:9, LDSCL.
6. Ibid., 1:131, LDSCL.
7. Ibid., 1:129, LDSCL.
8. Ibid.
9. Ibid., 1:131, LDSCL. Errors are in the electronic edition.


00:01:00 - Category: Mormonism - Link to this article -

The "I Came Home to Rome" Tour Begins
07/29/2007 - James White
The question "will Beckwith's reversion be used as a Roman Catholic apologetics tool" is being answered.

As I have traveled over the past three months--speaking at assorted venues around the United States--I have had inquiries from many about the deliberations that went into our decision. As I have said already, I am working on a book that will document my pilgrimage and offer an account of my journey.
Over the next two months I will be interviewed by Greg Koukl (President of Stand to Reason) on his radio program (August 5) as well as on Catholic Answers Live (September 5) and the television program, The Journey Home (September 24). Each of these is a call-in program.
17:09:12 - Category: Roman Catholicism - Link to this article -

A World of Hypocrisy
07/29/2007 - Mike Porter
If defiling the "holy book" Qu'ran merits not only the charge of "Hate Crime" as well as an arrest as Dr. White mentioned earlier, then I wonder when Sir Ian McKellen will be under investigation for ripping sections of Leviticus that address homosexuality out of the Gideon Bibles in hotels he stays at.


"It's tricky for McKellen - ever the diplomat, yet on this issue fiercely passionate (he even rips Leviticus out of every Gideon bible in every hotel room he stays in)."
16:55:13 - Category: Simply Silly - Link to this article -

Radio Free Geneva Video Redub
07/29/2007 - James White
Jaiotu posted this on YouTube. I almost used the Gregg clip about the tractor beam in my own theme mix, but decided not to, and had forgotten that Hunt clip where he called me John White. Maybe that keeps happening because they mix John Piper's name into mine somehow? Anyway, I thought I'd share this.




16:44:29 - Category: Reformed Apologetics - Link to this article -

London Televised Predestination Program (#5)
07/29/2007 - James White
Now, this is something you won't see very often. I don't get to say a word in this clip. But, I said a few things with just my face. Watch me as I figure out this caller is a universalist before he makes that explicit.




00:01:00 - Category: Reformed Apologetics - Link to this article -

How You Treat the Qur'an a "Hate Crime"
07/28/2007 - James White
When you read that headline, do you automatically assume it is in reference to some Islamic state with Sharia law in place, clerics as judges, and prisons filled with those who do not think exactly as they should? Well, guess what? This isn't about Pakistan or Saudi Arabia or anywhere else other than...the good ol' USofA. Here's the AP story.
This is why "hate crimes" legislation must be opposed at every step, and those already enacted must be repealed if this nation is to avoid committing simple cultural suicide. These "hate crimes" have no objective standards. You cannot read the minds of others, so to even attempt to do so demands that judges (normally) or juries establish non-objective standards that are the very heart and soul of oppression and the end of freedom of expression and belief.
Regarding this specific story, I wonder how many Bibles are thrown into toilets on a regular basis across this nation? I wonder how many "hate crimes" prosecutions have resulted? What is next? Will I be silenced by the powers-that-be for stating the truth that Muhammad did not understand the Christian faith, accepted as real fictional stories about Jesus (from gnostic sources), and as such the Qur'an should not be seen as a revelation from God? It is sadly clear that we cannot rely upon the old maxim, "Truth is the best defense." These days, speaking the truth may be a tremendous liability in a culture that seems to be intent upon expressing its hatred for truth in every possible fashion.



13:22:06 - Category: Islam - Link to this article -

Atonement
07/27/2007 - Jeff Downs
The Southern Baptist Journal of Theology, Vol. 11, No 2
Editorial: Articulating, Defending, and Proclaiming Christ our Substitute, by Stephen J. Wellum.

"A History of the Doctrine of the Atonement", by Gregg Allison.

"The Atonement in Isaiah's Fourth Servant Song" (Isaiah 52:13-53:12), by Peter J. Gentry.

"Songs of the Crucifi ed One: The Psalms and the Crucifi xion", by Derek Tidball.

The Cross and Substitutionary Atonement, by Simon Gathercole.

"Christ Bore the Sins of Many: Substitution and the Atonement in Hebrews", by Barry C. Joslin.

"The Atonement under Fire", The SBJT Forum.


11:38:31 - Category: Misc - Link to this article -

Mormonism, Holy Spirit, Grenz and Franke
07/27/2007 - Jeff Downs
Here are a few (new) papers that maybe of interest. Papers were presented at the 2007 International Society of Christian Apologetics (June 1-2):

Latter Day Atheists: The Problem of Omnipotence in Mormon Theology", by Adam P. Groza.

What Did He Hear and Where Did He Hear It? Apologetic Reflections on the Person of the Spirit in John's Gospel, by John A. Jelinek.

Postmodern Epistemology: A Critique of Stanley J. Grenz and John R. Franke, by John D. Wilsey.


11:19:02 - Category: Misc - Link to this article -

Great Themes in Puritan Preaching
07/27/2007 - James White
Tired of fluffy, man-centered "preaching" that is 9/10ths motivational speaking and 1/10th watered-down Christianity? It is always good to be reminded that there was a day when godly men of great learning and insight fearlessly proclaimed the truths of a divine revelation called the Holy Scriptures.
Here is a volume you might wish to look into from Joshua Press, compiled and edited by Dr. Mariano Di Gangi, Great Themes in Puritan Preaching.
Speaking of the folks "north of the border," I will be with Heinz Dschankilic and the folks with Sola Scriptura Ministries at their national conference in Toronto September 7-8, 2007. Here's the info. If you are up in that neck of the woods, make plans to join us!


11:01:34 - Category: Misc - Link to this article -

London Televised Predestination Discussion #4
07/27/2007 - James White
I'll be honest, trying to get something accomplished once the phone calls start in a context like this is...very difficult. But, I give it the ol' college try.




00:01:00 - Category: Reformed Apologetics - Link to this article -

My, How Things Change
07/26/2007 - James White
He was the darling of Catholic Answers back in 1990. He was their leading apologist, their poster-boy for seeing the light of coming home to Rome. I remember well debating Gerry in Denver on the Papacy, and seeing Karl Keating and Jimmy Akin (I think Madrid was there, too, but I am not certain) in attendance the first night of the two night debate. I remember him standing before an audience reading out of the index of the Jurgens 3-volume collection of patristic citations as if this was serious evidence for his side. He assured us that without an infallible papacy, established by God, we could have no certainty.
James Swan just directed me here, to Matatics' website. Matatics is now a sedevacantist, one who teaches that there is no valid Pope in Rome. Check out some of these claims:

At each venue I speak on "Counterfeit Catholicism: Why Vatican II, the New Mass, and Benedict XVI Are Not What They Claim to Be," a talk I am continually updating, refining, and adding new elements to. In it I try to provide everything necessary to understand the magnitude of the current crisis (the worst in the 2,000-year history of the Church):

• what Sacred Scripture, Our Lady, saints (such as St. Nicholas of Flue) and Doctors of the Church predict about the great apostasy

• the long-standing plans of Freemasonry, Judaism, and Communism to infiltrate and subvert the Church

• historical precedents in Biblical times, in the Arian and Nestorian crises, in the Great Western Schism, in the English "Reformation," in 17th and 18th century Japan, and in other eras, each of them foreshadowing individual elements that have come together during the current crisis: antipopes on the throne of St. Peter, defections of whole hierarchies from their episcopal office due to heresy, massive apostasy on the part of lay people, lack of easy access by the remaining faithful to valid or lawful sacraments, etc.

• why Vatican II is another "robber council" like 17 others previously condemned by the Church

• the disturbing changes built into the New Mass and new sacraments (especially the new rite for the ordination of bishops) and their impact on the validity of these sacraments

• the errors of the new catechism and the immoralities of the new code of canon law

• the heretical beliefs of the usurpers John XXIII through Benedict XVI
Of course, his "Mega Tour" of 300 cities (he speaks in rented Holiday Inn rooms) has stalled because, well, his tribe is small, to be sure. But check out this assertion about his former colleagues:

$2500 a month is a shoestring operating budget. That's only $30,000 a year. Compare that to the big name Novus Ordo apologists and apologetics organizations living high off the hog because they, individually, each rake in over a million dollars a year - all of it wasted singing the praises of Benedict XVI and the "New Springtime of the Church" they vainly claim we are now enjoying, and sending people to a counterfeit "Mass" and to counterfeit sacraments from the hands of counterfeit priests who cannot properly save these people's souls.
And here I thought the Magisterium brought pure harmony and certainty in all things! How odd to see Matatics posting this, Sungenis taking on Hahn (and in the issues I've noted, Sungenis seems to be correct in identifying some pretty wild-eyed ideas on Hahn's part)---all of these men "converts" to the "one true Church," all men who have asserted that sola scriptura leads to "anarchy." Hopefully the irony is not lost on you.


20:20:57 - Category: Roman Catholicism - Link to this article -

Today on the Dividing Line
07/26/2007 - James White
We concluded our Radio Free Geneva series in response to Steve Gregg's comments on Romans 9 (taken, basically, from the Forster/Marsten work from 1974) by playing another almost 30 minutes worth of his presentation, and taking a couple of calls. This program goes long (almost 80 minutes). This should wrap up this particular subject, to be sure. Here's the program (free/high quality).


19:12:31 - Category: The Dividing Line - Link to this article -

A Quick Note About Article Authors
07/26/2007 - Colin Smith
I was a little surprised to see that people have been confused over the authorship of recent blog articles. I just wanted to point out that, as those who have followed this blog for a while know, Dr. White would not dare to venture into such controversial areas as the Harry Potter books. He much prefers to spend his time with far less incendiary topics such as Qur'anic textual criticism, the KJV-Only issue, and Reformed theology. It's only the more hardened apologists among us that would dare venture into the lion's den of children's literature, so please pay attention to who is writing what. There are reputations at stake here! :-)

BlogMaster Note: I decided to add this picture. It has nothing to do with cds's comments...sorta. But Chris Arnzen did ask me to go on his program to talk about my Harry Potter blog articles, so maybe, when I informed him that cds was the author, this is what he looked like? I can't be sure, but it seemed appropriate to the level of seriousness of Colin's note. :-) Besides, as centuri0n has proven over and over again, graphics do not have to have anything at all to do with the text.


15:13:25 - Category: Blog Stuff - Link to this article -

On My "Issues" and Other Stuff
07/25/2007 - James White
I fine-tuned my Google Blog Search gadget and got rid of all the references to basketball and politics. As a result, I found this article by "iggy" from Billings, Montana. Thankfully, iggy later admitted his error, and recognized that there might just be more than one person on the Internet with the initials JW, or "Jim W.," etc.
If I'm going to comment on a blog somewhere, I will almost always identify myself with the signature (developed back in the 1980s for use on our BBS) of "James>>>" along with our website, www.aomin.org. If the comment system uses nicks instead of names, you will often see DrOakley or a variant thereof (my nick in our chat channel). For someone who makes himself so easily available, I have no reason to hide when commenting out there in the blogosphere, as rarely as I do that.
You will note that we also changed the blog format so that the author identification tag is right under the title of the blog article now. For some reason folks just don't see the "by" line at the bottom of the blog articles, so I am always being asked to comment on materials I did not write. So, from now on, you will see the actual author of the blog article appearing right beneath the title. So please, stop asking me questions about Harry Potter! :-)
Finally, don't forget that we have open phones tomorrow evening on the Dividing Line as we finish up our Radio Free Geneva series on Romans 9 and Steve Gregg. I dare say that the majority of post-evangelicals do not believe that I am correct in my exegesis of Romans 9, so I would think there would be great interest in calling in to voice that disagreement! We all know Pierre, our LDS caller, will disagree, but I wonder if all the Arminians/anti-Lordship advocates/Dave Hunt fans/etc. will wish to step up to the plate and make their case? We will see.


15:41:59 - Category: Misc - Link to this article -

Romans 9 and Radio Free Geneva Continued
07/24/2007 - James White
We listened to Steve Gregg's entire presentation on Romans 9 from his mp3 series on Calvinism today, and I then provided my response. No one can say we aren't fair in letting the other side have their time, to be sure! So we will open the phone lines on Thursday for callers. Anyone who wishes to defend Mr. Gregg's comments (including Steve Gregg!), or attempt to refute the exegesis I offered last Thursday of the text, is welcome to call. Here's the program (free/high quality).


18:21:05 - Category: The Dividing Line - Link to this article -

London Televised Discussion of Predestination (#3)
07/24/2007 - James White
One of the odd things about this particular program was that smack dab in the middle of a sentence, they switched the digital channel they were on. You'll see that appear in this clip.




00:01:00 - Category: Reformed Apologetics - Link to this article -

Quick Programming Note!
07/23/2007 - James White
Tomorrow's Dividing Line, which will continue last Thursday's Radio Free Geneva episode responding to Steve Gregg's view on Romans 9, will air at the Thursday time slot of 7pm EDT, 4pm PDT, rather than the morning time slot. Please make a note! Thanks!


14:05:58 - Category: The Dividing Line - Link to this article -

A Little Scottish Humor
07/23/2007 - James White
A Scotsman stranded in Australia provided this link to me. It reminded me of this picture from a few years ago:


That's me on the shores of Loch Ness pointing to Nessy. You can see her, right? I sure could.


















09:29:35 - Category: Simply Silly - Link to this article -

The Televised London Predestination Conversation
07/23/2007 - James White
The London predestination discussion continued.




00:01:00 - Category: Reformed Apologetics - Link to this article -

The London Televised Discussion of Predestination
07/21/2007 - James White
With many thanks to Martin, our UK DL listener and friend, I recently received a recording of the discussion I did on "Revelation TV" with London School of Theology professor Tony Lane (Ph.D., Oxford) and Edward Boamah (graduate of Trinity Seminary) on May 16th, 2007. I will be posting hopefully useful sections here on the blog.




12:01:00 - Category: Reformed Apologetics - Link to this article -

Sharia Law By AK-47
07/21/2007 - James White
If you really believe you have the truth, why do you have to kill those who speak contrary to you? Why not just demonstrate they are in error? Ask the Taliban.


10:11:13 - Category: Islam - Link to this article -

Harry Potter meets Cornelius Van Til: Part Two
07/21/2007 - Colin Smith
In the previous blog, we looked at some passages from the first three Harry Potter books and analyzed their underlying assumptions with a view to demonstrating that the Harry Potter series depends upon a Christian worldview. I am not claiming that these books are Christian, or even Christian allegory, or even that J. K. Rowling is herself a Christian (from interviews I have seen and read, she appears to be a typical nominal theist with a stereotypical suspicion of "organized religion"). But these books do make a number of assumptions about the way the world works, and about ethics and morality, that are inconsistent with anything but a Christian theistic, or Biblical, worldview. In other words, for her stories to "work," she cannot draw from the fallen humanistic worldview that gave us evolution (or neo-Darwinian macro evolutionary theory), Hitler, Stalin, and the moral decadence that is rampant in much of Europe (and sadly in the US too)--i.e., the natural worldview of fallen mankind. Rather, she has to borrow from the Christian worldview concepts that are foreign to the natural worldview for her story to have any kind of moral foundation. It is my hope that the following quotations from books 4, 5, and 6 of the Harry Potter series will serve to illustrate this, and also help to equip you as you bear testimony of Christ within the context of our culture.

...
[Click Here to Continue Reading]


04:00:00 - Category: Christian Worldview - Link to this article -

Doing Theology Live on TV with Call-Ins With Jet-Lag
07/20/2007 - James White
Many of you will recall that a few months ago I visited the saints in the UK and that the first evening of my trip I did a program on "Revelation TV" regarding the subject of predestination. You may also recall that my luggage did not make it to London for two days, so, I had spent most of the day letting them know the luggage was lost, and then going out and buying necessities. I had not slept on the flight over, so, I was doing the uber-jet-lag thing. Even had to borrow Justyn's blazer for the program (it looks much better on Justyn--then again, anything looks better on Justyn).
In any case, in the middle of the second hour (we had originally been scheduled to do only one) one of Jehovah's Witnesses called the program. Now, you can hear the caller much more clearly on this recording than we could in the studio, that's for certain. The text I was referring to is Revelation 7 (which I once mis-identify as Hebrews 7 for some reason):

Revelation 7:9-15 After these things I looked, and behold, a great multitude [NWT: "great crowd"] which no one could count, from every nation and all tribes and peoples and tongues, standing before the throne and before the Lamb, clothed in white robes, and palm branches were in their hands; 10 and they cry out with a loud voice, saying, "Salvation to our God who sits on the throne, and to the Lamb." 11 And all the angels were standing around the throne and around the elders and the four living creatures; and they fell on their faces before the throne and worshiped God, 12 saying, "Amen, blessing and glory and wisdom and thanksgiving and honor and power and might, be to our God forever and ever. Amen." 13 ¶ Then one of the elders answered, saying to me, "These who are clothed in the white robes, who are they, and where have they come from?" 14 I said to him, "My lord, you know." And he said to me, "These are the ones who come out of the great tribulation, and they have washed their robes and made them white in the blood of the Lamb. 15 "For this reason, they are before the throne of God; and they serve Him day and night in His temple; and He who sits on the throne will spread His tabernacle over them.

The 1984 edition of the NWT has as a subject title to this section, "Great crowd identified." For many years Jehovah's Witnesses were taught that the term "temple" used in Revelation 7:15 refers only to the "outer courts" of God's heavenly temple, i.e., the earth. But since 1998, this has been changed. In any case, Witnesses still make a distinction as to where the Great Crowd will spend eternity over against the Anointed Class (the 144,000). Jon Mitchell, a former Governing Body secretary, has addressed the rather complicated history of the Society's many attempts to fit their theology into this text here. In any case, this is what I was referring to when speaking to Pete in this video:




18:50:33 - Category: Jehovahs Witnesses - Link to this article -

Harry Potter meets Cornelius Van Til: Part One
07/20/2007 - Colin Smith
This weekend, the publishing phenomenon that is Harry Potter reaches its conclusion with the official release of the final book in the series, Harry Potter and the Deathly Hallows. Outside of the millions of people, young and old, who have invested money and hours of online time to these books, there are those, especially within the Christian community who will certainly not be sad to see Harry's story come to an end. Regardless of which category you fall into, these books have become a part of our popular culture, and as Christians who are in the world (though not of the world), like Paul in Athens, we should be willing to take that which is a part of our culture and use it for apologetic ends (see Paul's example in Acts 17:23).
Over the next week or so, you, or your child, might find yourself in (or close to) conversations around the book series and the events of the final installment. I thought it would be both timely and useful (and, let's face it, fun!) to present a way in which the Christian--regardless of whether he or she has actually read the books--might use such conversations as a means of bearing witness to Christ. If you understand the presuppositional approach to apologetics, you will already be familiar with the method I am proposing to use. If not, may this serve as an introduction to the method, and for further study I recommend you spend $4 on the mp3s of the Greg Bahnsen-Gordon Stein debate on the existence of God from Covenant Media Foundation. :-) In these blogs, I will be presenting passages from the first six Harry Potter books and demonstrating how it depends on a Christian worldview; in other words, Harry Potter could not have been written without assuming Christian presuppositions.

Two Worldviews
The Scriptures often speak of the distinction between "the spirit" and "the flesh," or the way we used to think, and the way we think now we are in Christ, redeemed and reborn by the Spirit of God (Ephesians 2:1-7, for example). Biblically speaking, there is no middle, or neutral ground. You either see the world with fleshly eyes, only accepting what you can see, smell, touch, taste, and hear, or you see the world through the eyes of faith, as Scripture presents the world, allowing for the supernatural. Beyond this, though, the Christian also sees men as creations of a holy God that have fallen into sin, and as a result sin reigns in the hearts of men. Within this worldview, concepts of moral standards, good and evil, redemption, and so forth make sense, because the Christian believes there is a God who can set the standards, and also understands the condition of man to be one of always failing to meet those standards. The humanistic worldview, the worldview of "the flesh," however, can not explain moral absolutes, because the humanist does not have an ultimate arbitrator between right and wrong, good and bad. For the humanist, therefore, these things are "conventions": each society determines its own rules and standards of behavior.
The problems the humanist worldview encounters as a result of this perspective can, I think, be exemplified through the following samplings from the Harry Potter series. Given my appreciation for original languages, all quotations from the Harry Potter books will be from the British editions. :-)
...
[Click Here to Continue Reading]


14:01:50 - Category: Christian Worldview - Link to this article -

The Romans 9 Discussion
07/20/2007 - James White
As I noted yesterday, we have had an unusually positive and excited response to yesterday's DL, so I am posting only the portion of the program in which I worked through Romans 9 itself. The mp3 file runs just over 45 minutes. Here is the discussion. Feel free to share it with others if you wish.


12:14:34 - Category: Exegesis - Link to this article -

God's 2 x 4: Romans 9 on The Dividing Line
07/19/2007 - James White
We did a special edition of the DL today, a Radio Free Geneva. Started by listening to a caller to Steve Gregg's show, Rick, who I mentioned in the previous DL. Then I moved on to respond to Steve Gregg's comments on Romans 9, but, before playing what he has to say, I wanted to work through the text myself. So, we did, and ended up going about ten minutes long just to do so. Since we have been getting some very positive comments as a result (thanks to those who have already written), we may well cut out the first part and make the actual discussion of Romans 8/9 available as a separate download. We even had an offer from someone to transcribe the program as well. I'll let you know. Till then, here's the program (free/high quality).


17:50:44 - Category: The Dividing Line - Link to this article -

The Surahs of the Qur'an in Chronological Order (Update)
07/18/2007 - James White
I mentioned yesterday on the DL that I needed to post this table on the blog. If you are going to read the Qur'an, you need this table. Read from left to right, top to bottom, this is a good, scholarly "guess" at the chronological order of the writing of the Surahs of the Qur'an. Remember, the Qur'an is organized not in a chronological manner, but in a manner based upon the length of the Surahs. So, if you copy this table and carry it with your Qur'an, you will be able to read the Qur'an in chronological order, which should help you to follow the work a bit better.
Now, I recognize that there is scholarly dispute regarding the exact order of the Surahs chronologically speaking, and, what's more, some of the Surahs have mixed materials from different periods. So, this isn't perfect, but it is a whole lot better than reading it straight through as it is normally organized.


96

68

73

74

1

111

81

87

92

89

93

94

103

100
108
102

107

109

105

113

114

112

53

80

97

91

85

95

106

101

75

104

77

50

90

86

54

38

7

72

36

25

35

19

20

56

26

27

28

17

10

11

12

15

6

37

31

34

39

40

41

42

43

44

45

46

51

88

18

16

71

14

21

23

32

52

67

69

70

78

79

82

84

30

29

83

2

68

3

33

60

4

99

57

47

13

55

76

65

98

59

24

22

63

58

49

66

64

61

62

48

5

8-9

110


Quick Update: LS was kind enough to point out a "problem" of sorts with my table. It did not include Surah 8. I have now included it with Surah 9, mainly because it is felt that these two Surahs were originally one (note how Surah 9 does not start as a normal Surah does). If anyone sat around last night and read the entire Qur'an and feels cheated for having missed Surah 8, I apologize! Ironically, this reminds me a bit of my own experience last evening, for I decided to take my Septuagint to prayer meeting instead of my Hebrew text. On Wednesday nights we work through the Psalter traditionally, and the Psalm for the evening was Psalm 10. But when I opened my LXX, I realized that this is where the numeration in the LXX breaks with the Massoretic numeration. In other words, in the LXX, Psalm 9 includes Psalm 10 in the MT, so I had to turn to Psalm 9 to read along in the text.
In any case, I wanted to note the update to the table in case anyone had printed it out and started to wonder where Surah 8 went!


12:06:58 - Category: Islam - Link to this article -

Mormonism 101: Third Level Statements (#4)
07/18/2007 - James White
Statements of General Authorities in Conference
The semi-annual General Conferences of the Church of Jesus Christ of Latter-day Saints provide a forum for the leaders of the Church to provide constant, up-to-date guidance of the LDS Church. Here the Apostles gather with the Prophet and instruct the Church on issues doctrinal and moral. The LDS Church has diligently recorded the sermons and talks delivered at the Conferences over the years, providing us with yet another solid source of reference material upon which to determine the teachings of the LDS Church. If one cannot accept as authoritative and accurate the sermons of the leaders of the Church when preaching in Conference, when can such leadership be expected? I also note that the talks given in modern times are very closely scrutinized prior to their being delivered. Hence, the chances of encountering some wild, non-conformist speech during Conference is very small.
I will present a representative sample, going back to the turn of the century, and moving to modern times. As the main outlines of the LDS doctrine are already in place, I will only note specific claims that are often disputed.
From the April, 1989 Conference, Mormon Apostle Franklin D. Richards said:

The three great patriarchs, Abraham, Isaac and Jacob, started with a small beginning, and revelation tells us that they have become Gods, and the promise was given to them that their seed should be as numerous as the sands upon the seashore. We are their children, and are not the blessings of Abraham, Isaac and Jacob our blessings?[1]

Note the continued emphasis upon faithfulness and diligence in keeping the commandments of God in the following statement by LDS Apostle John W. Taylor:

Here is set forth in inspired language, what it is possible for the children of men to attain to in the eternal worlds, through their faithfulness and diligence in keeping the commandments of God while they live upon the earth. Just imagine for a moment the idea that through the principle of eternal progression we can ultimately become like our Father and God!
This revelation was given to President Lorenzo Snow in his early manhood, and the principle of revelation was his guiding star to the hour of his death.[2]
Now, we are not ashamed of the glorious doctrine of eternal progression, that man may attain the position of those to whom came the word of God, that is, gods.[3]
In this statement, Elder Charles Callis fully connects the Gospel of Christ with the law of eternal progression and exaltation to godhood:

My brethren and sisters, I desire to say unto you, for I believe it with all my heart, that the road to exaltation and eternal progression lies through sacrifice and work. Jesus said, Be ye perfect, even as your Father which is in heaven is perfect. He did not limit the attainment of perfection to time, degree, or state. Eternal progression wilt be along the lines of orderly knowledge, and of law, because the Gospel will be in force in eternity as it is here. It is impossible for a being, mortal or immortal, to progress without a due regard for law and without obeying the mandates of the Almighty.[4]
In this sermon by Elder Thomas Rees the full extent of the LDS doctrine of God is seen in the use of the term creators (in the plural) of exalted human beings. Note especially the claim that out of their hands will roll systems of worlds:

The I AM within us teaches us that we existed before we came here, that we exist now, and it seems impossible with the feeling that we have within us to ever cease to exist. Then we should teach our boys and girls the lessons of obedience, virtue, honesty and truth, that they may walk before their heavenly Father as he would have them walk, and before their fellow men, in dignity, and in the power of the holy priesthood. We are claiming the greatest blessing that can be given to the children of men--these boys and girls--for they will be with us throughout all eternity. In the eternities they can be perfected with us. Think of the possibilities, what they mean to us, the little children whom God gives to our arms to teach. Think of the minds of these children and the power inherent in them to be creators in the hereafter! Do they not mean more to our lives than our lands and our chattels? For our children will have the power of eternal progression, until out of their hands will roll systems of worlds, with all the wealth necessary to their creation. Far greater are these blessings to us than the things of this life.[5]
Do Mormons use Lorenzo Snow's couplet amongst themselves? Indeed they do, and that in Conference:

We have in the Church a saying that we very frequently repeat: As God now is, man may become, a beautiful statement of the great law of eternal progression. I believe that in this matter of faith we can appeal to the intelligence as well as to the emotions, and I believe that if we are going to have our faith firmly established on an enduring rock, it must be based upon the agreement of our intelligence with our emotions.[6]
A most interesting section is found in the comments of Elder Kenneth R. Stevens, who had served as Mission President of the LDS work in Tahiti. During the Conference of October, 1941, Elder Stevens said this:

I rejoice that while being in the midst of that people I came to learn through their legends that there was a time when they believed in the Gods of heaven as we do, even a plurality of Gods, and that they believed in the creation of this earth even as our doctrine teaches. This, however, has been explained away and replaced by modern Christian doctrine which teaches of a God who is everywhere present, and so small He dwells in the human heart, but who has no parts nor passions, and by a different story of the creation. And so, it thrilled me when our missionaries preached Mormonism to have those people nod their heads and say, It sounds like the old doctrine which was common to our people.[7]
For many, it would be highly significant that natives in Tahiti would find LDS theology, especially with reference to a plurality of gods, similar to their own native beliefs. LDS writers often criticize Christian apologists for identifying Mormonism as a polytheistic religion, yet, would they likewise criticize us for identifying the pagan religions found amongst the natives of Tahiti as polytheistic as well?
Mormon Apostle Stephen L. Richards gave an important insight into the Mormon concept of exaltation and its relationship to the Gospel in this talk, also from 1941. Note how Richards identifies this as a new interpretation of the Gospel of Christ:

On the basis of such statements the doctrine of eternal progression was deduced and taught. Men were given to understand that through obedience to the laws of the Gospel they might continue to grow and develop in knowledge and power until in eternity they would come to divinity itself; that the highest order of intelligence is that intelligence which comprehends the things of God and eternity; that, It is the glory of God to bring to pass the immortality and eternal life of man, and that men are that they might have joy. The place of good and evil in the world and their necessity for the exercise of mans free agency were all set forth in this new interpretation of the Gospel of Christ.[8]
Milton R. Hunter, a General Authority of the LDS Church, referred to the nature of God a number of times in his sermons and writings. Here, in referring to the means of progression to godhood, Hunter speaks the importance of education:

I am convinced that the educational program is completely in line with the gospel as revealed to the Prophet Joseph Smith that man cannot be saved in ignorance; that we are saved no faster than we gain knowledge; that the glory of God is intelligence. . . . We are a group of people who know that we must gain knowledge of truth in order that we may progress on to godhood.[9]
A few years later Hunter returned to the topic of exaltation:

We believe that God is a personal being. By a personal being, we mean that he is a man, an exalted man. Approximately one hundred years ago, soon after Lorenzo Snow became a member of the true Church of Jesus Christ, he formulated a remarkable couplet which has since that time become famous. He said: As man is, God once was; as God is, man may become. (Lorenzo Snow, The Millennial Star 54:404.) Time and time again during the period of the restoration of the gospel of Jesus Christ to the Prophet Joseph Smith, various evidences were given to him sustaining, amplifying, and explaining the personality of God. If time would permit, many excellent quotations could be cited from the D&C which would help to describe the personality of our Eternal Father. However, I would like on this occasion to quote a statement taken from a great sermon which was given by the Prophet Joseph shortly before his death. This quotation is a continuation of the statement I have already quoted from the Prophet.[10]

A citation of the King Follett Discourse (again) follows. I emphasize the continuing validity of that foundational sermon by Joseph Smith, as seen in its appearance throughout the writings, teachings, and sermons of the General Authorities of the LDS Church from Smith's day to the present.[11] The simple repetition of citation is more than sufficient to establish the authority of the sermon in Mormonism.
Elder Heber J. Meeks is representative of the continuing emphasis upon the exalted nature of man as a God in embryo, here in a talk from the Conference of April, 1951:

I rejoice in the Gospel of Jesus Christ, and the glorious message which it has brought to me, for it tells me that I do not have a common origin nor a common destiny with the beasts of the field, that birth into this life was not beginning of my soul, and that death is not its oblivion. But it tells me that I am a son of God, and eternal being; that as a son of God, there is within me all the qualities, all the powers of my Father which is in Heaven, that there is within me the power to rise to Godhood, that I may share with God, my Father in Heaven, forever and ever, all His power and glory and dominion, through Jesus Christ, our Savior, Amen.[12]
Spencer W. Kimball, prior to his being made Prophet of the Church, spoke in Conference concerning the possibility of rising to Godhood:

When one realizes the vastness, the richness, the glory of that all which the Lord promises to bestow upon his faithful, it is worth all it costs in patience, faith, sacrifice, sweat and tears. The blessings of eternity contemplated in this all bring to men immortality and everlasting life, eternal growth, divine leadership, eternal increase, perfection, and with it all--Godhood.[13]
The immutability of God--that awesome truth that God does not change, evolve, or undergo alteration--is anathema to the Mormon view of God. Here, LDS Apostle Hugh B. Brown identifies it as stagnation and damnation: ...
[Click Here to Continue Reading]


00:01:00 - Category: Mormonism - Link to this article -

Ussher is Ushered In
07/17/2007 - James White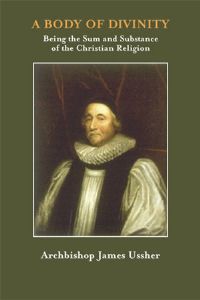 I think it was November last year that Solid Ground announced that they were putting Ussher's A Body of Divinity into print. I ordered a couple for Christmas presents...of course, the folks I got them for will wonder if they are for Christmas '06 or Christmas '07, but hey, as long as they have the book in hand at some point! So, I'm thankful to announce that Ussher's work is now shipping, and, what's more, if you tell the folks at Solid Ground that "James White Sent Me" in the comments section of your order for Ussher you will get it for $35 instead of the current $39.95 (which will be going up soon). Click here.
I should have info on both Letters to a Mormon Elder and Is the Mormon My Brother later this week!


13:27:21 - Category: Misc - Link to this article -

Today on The Dividing Line
07/17/2007 - James White
Well, I wish to thank Guardian from the Catholic Answers Forums for calling in today. He indicated that he hopes to have a documented list in defense of his claims regarding me compiled in...about three months. Of course, as we spoke, it became clear that his assertions were in reference to what he called "macro-cosm" scholarship, which, evidently, means that only Roman Catholics are truly "scholarly," and everyone else can only be scholarly on the "micro-cosm" level. I'm not sure how that will flesh out, but as I predicted at the time, I think it will be "White is wrong about his conclusions regarding Rome's view of X" rather than "White misrepresented Rome regarding this doctrine here." I even asked if any of the examples he had related to misreading, mis-citing, or making up dogmatic statements of the Roman Church, and he said they did not; neither did they have anything to do with errors regarding the original languages either.

Anyway, that started the calls going, so we ended up talking about OT textual variants, using Surah 5 in witnessing to Muslims, and I did manage to play at least portions of a call to Steve Gregg's radio show regarding Calvinism and the debate we hope to arrange with him. Gregg mentioned the possibility of having the debate at a church in his area. Of course, the problem is, given I've spent many hours already on the DL demonstrating basic errors of exegesis and argumentation, how do you cram that into a minimum of three hours? We'd have to be focused, to be sure.
I think I will try to finally get to Gregg's comments on Romans 9 on the Thursday DL. In fact, we might well have a Radio Free Geneva! So make sure to tune in! Here's today's program (free/high quality).


13:22:34 - Category: The Dividing Line - Link to this article -

Will We Hear the Truth on the DL Tomorrow?
07/16/2007 - James White
Well, that sorta depends on your view of truth, it seems. The Catholic Answers thread, started by Colliric, containing the accusations of one "Guardian," has been closed down. No interaction with my replies was posted, as far as I could see. Nothing new there, of course. I have invited Guardian to call and substantiate his many accusations. Most in the thread tried to discourage him from actually backing up his accusations, a rather odd thing, when you think about it. It once again illustrates the mentality prevalent in those forums.
Meanwhile, the same kind of "he's a Protestant, it doesn't matter what you say about him anyway" mentality prevails at DA's website as well. That should hardly surprise anyone, given DA's own behavior of late. But Mr. Hoffer, the attorney, was challenged here on this blog to back up his accusations. He apologized for the statement about the Holy Spirit, but he has insisted he is right concerning the "trick questions" and the other accusations of misbehavior on my part, including rank hypocrisy.
Now, over and over again of late, when I invite folks to back up their personal attacks, slanderous statements, etc., in front of a live audience, the call from a while back from Jonathan Prejean, "Crimson Catholic," is brought up. Here is the actual call. You will see Prejean was on the program for almost fifteen minutes. I wonder, would I get 15 minutes on Catholic Answers Live? If I behaved in the smug, arrogant fashion Prejean did, would I get five minutes on almost any program at all? So putting up with the man for nearly a quarter of the program, together with a history on the DL that goes back into the 1980s of patiently dealing with many callers from many different perspectives, demonstrates the real reason these folks won't call in: they know they are not speaking the truth, and they know facing the person they have been slandering will expose that. It's just that simple.
Now Mr. Hoffer is definitely an attorney. If you read his comments here, you will see that he has managed to avoid backing up his own accusations, ignored the fact that he is the one who has brought public charges of dishonesty against me, and instead recognized that, at least in that forum, he has a friendly audience. So, what do you do in that situation? You turn the tables and accuse the person you have wronged of attacking you. It is a very common tactic. So, he writes,

On a personal level, I find it humorous that apparently Mr. White feels it ok for him to engage in the same form of mischaracterization of my person that he took umbrage with when I said that the Holy Spirit doesn't move him. He doesn't know me from Adam. While Dr. Blosser once chided me for sounding like a Lutheran in a comment I made long ago, it is certainly is a new experience to be compared to a Moslem extremist or have the old Charles Kingsley slur" he cares nothing for the truth" used on me. Well, Nr. White will find that I care far more about "aletheia" than he gives me credit for. I am a firm believer in something a famous ancestor of mine once said, " Facts are stubborn things; and whatever may be our wishes, our inclinations, or the dictates of our passions, they cannot alter the state of facts and evidence."
Now, here is where I addressed Mr. Hoffer's claims. Compare his rendition with the original. You will see that he has made things up out of half truths. I did not compare him to a "Moslem extremist." I made reference to taqiyya, a concept in mainstream Islam that allows the use of falsehoods in the service of the faith. Now, if Mr. Hoffer is, in fact, admitting that he has spoken falsehoods, then the application would be valid to him. But as anyone can see, I was speaking in general terms about the willingness of Roman Catholics in general to throw out these unsubstantiated, undocumented, and simply false accusations, all in the service of Mother Church. Next he says that I have used the "old Charles Kingsley slur" and then, in quotes, "he cares nothing for the truth." Remember, it was Hoffer who wrote, "he is not interested in being factual or accurate; it is all about winning and beating the other guy. He is truly a hypocrite in the original Greek sense of the word...." So where did I say he cares nothing for the truth? Look down the post and you will find that I discussed someone who came into our channel repeating lies about me. I then pointed out that "Yet, folks who do not care about truth will repeat the false rumor over and over again. And it is OK, as long as it promotes their cause." Hoffer actually takes this general statement about a different person in a different context, transports it out of its original context, applies it to himself, and on this basis accuses me of attacking him! What an incredible example of why written debates are only worthwhile if both sides are committed to the ultimate and highest level of clarity and perspecuity. Hoffer has provided a wonderful example of why cross-examination is necessary (and why he won't call, obviously), for if he were to try such an obvious trick live, on the air, or in a debate, he would be challenged, and stopped, right then and there. In a sense, he has provided a better example from his own keyboard than I could have hoped for. Here is a man who has presented falsehoods in a public forum, and, when challenged, has engaged in clear and obvious misrepresentation of the words of his victim, all in glowing text we can each read on our computer screens. Thank you, Mr. Hoffer.
So will we hear from Guardian or Mr. Hoffer tomorrow? I doubt it. I'd be happy to be proven wrong, but you know, after multiple decades of dealing with folks like this, you learn the patterns.


21:43:37 - Category: The Dividing Line - Link to this article -

The Obscurity and Insufficiency of Scripture
07/16/2007 - James White
As is normal with threads on the CA forums, the one about my "dancing" around issues has devolved into the standard "sola scriptura is irrational" snippets from the regulars, all patting each other on the back and repeating the same lines over and over again. But one thing is for certain. Most of the folks posting in that forum do not trust the Word of God to speak with any level of clarity.
David King posted the following two citations on the NTRMIN forum today, and I thought, in light of the distrust implicit in the statements of so many today, these words are a corrective from the ancient world.

Theodoret of Cyrrhus (393-466): Some people who have fallen foul of this complaint have endeavored to level charges at the divine Scripture, and especially the inspired oracles, of being shrouded in obscurity. To such people the divine-inspired Paul would retort, "Now, even if our Gospel is veiled, it is veiled to those who are perishing, but to the mature it is wisdom we are speaking." In keeping with this, too, is what is said by our Lord and savior to the holy apostles, "To you it is given to know the mysteries of the kingdom, whereas to those others it is not given;" and to explain the reason he immediately adds, "Seeing they do not see, and hearing they do not understand" — that is, they willingly bring upon themselves the cloud of ignorance: if they turn to the Lord, as the apostle says, the veil will be lifted. Divine realities, therefore, are not obscure to everyone, only to those who are voluntarily blind; they ought to take note and realize that nothing worthwhile is readily accessible to human beings. Robert Charles Hill, trans., Theodoret of Cyrus, Commentaries on the Prophets, Vol. Two, Commentary on the Prophet Ezekiel (Brookline: Holy Cross Orthodox Press, 2006), preface, pp. 27-28.

Theodoret of Cyrrhus (393-466): Let no one, therefore, especially devotees of the true religion, adopt such a presumptuous attitude to the divine Spirit as to accuse his words of obscurity. Instead, in their longing to understand the sacred words, let them cry aloud with the divinely-inspired David, "Unveil my eyes, and I shall grasp the marvels of your law:" having promised the knowledge as a benefit, he will definitely grant the request. In fact, in our case, too, let us offer this request to the Lord, who according to the divine David gives wisdom to the blind, and according to blessed Isaiah to those in gloom and darkness, and let us venture upon a commentary on the divinely-inspired Ezekiel, attempt to plumb the depths of the prophecy as far as is possible for us, and make available to all religious people the value drawn from it. Robert Charles Hill, trans., Theodoret of Cyrus, Commentaries on the Prophets, Vol. Two, Commentary on the Prophet Ezekiel (Brookline: Holy Cross Orthodox Press, 2006), preface, p. 29.
17:20:52 - Category: Roman Catholicism - Link to this article -

Tom in the Box Classic Cartoon
07/16/2007 - James White
This is classic. I think I will print this out and carry it on my next flight and leave it in the seat pocket. Or better yet, if I could just figure out when Dave Hunt will be on a flight...and what seat he'd be in....


12:04:44 - Category: Simply Silly - Link to this article -

Mormonism 101: Third Level Statements (#3)
07/16/2007 - James White
Men are Gods in Embryo
At times LDS representatives have complained that Christian writers use terminology of Mormonism that Mormons would never use themselves. Sometimes there is truth to this complaint, but in the case of the Mormon doctrine of God, one will find some of the strongest terms being used in LDS literature itself. It might seem to some that saying that Mormons believe that men are Gods in embryo would be to engage in sensationalism, but in reality, this is the title of the next section of this LDS Church published student manual. Men are Gods in Embryo is the title the LDS Church chose to introduce a citation from the First Presidency's statement, The Origin of Man, cited in the previous chapter. Under this title, they quote:

Man is the child of God, formed in the divine image and endowed with divine attributes, and even as the infant son of our earthly father and mother is capable in due time of becoming a man, so the undeveloped offspring of celestial parentage is capable, byexperience through ages of aeons, of evolving into a God. (The First Presidency [Joseph F. Smith, John R. Winder, Anthon H. Lund], The Origin of Man. Improvement Era, Nov. 1909, p.81.)
This divine potential, we are told, was transmitted to us through our spiritual birth in the pre-existence. Lorenzo Snow is cited to explain:

We were born in the image of God our Father, he begot us like unto himself. There is the nature of deity in the composition of our spiritual organization: in our spiritual birth, our Father transto us the capabilities, powers and faculties which he himself possessed, as much so as the child on its mothers bosom possesses, although in an undeveloped state, the faculties, powers and susceptibilities of its parent. (Lorenzo Snow, Deseret Weekly News, 20:597.)

The King Follett Discourse is again cited to substantiate the statement that exaltation is attained by going from one small degree to another. This section is followed by another that discusses the importance of the family units and the sealing of the priesthood authority that keeps families together for eternity. The student manual then teaches the faithful Mormon that "Only Through Celestial Marriage Can a Person Become Like God." The centrality of the Temple and celestial marriage is explained by Joseph Fielding Smith:

If you want salvation in the fullest, that is exaltation in the kingdom of God, so that you may become his sons and his daughters, you have got to go into the temple of the Lord and receive these holy ordinances which belong to that house, which cannot be had elsewhere. No man shall receive the fulness of eternity, of exaltation, alone; no woman shall receive that blessing alone; but man and wife, when they receive the sealing power in the temple of the Lord, if they thereafter keep all the commandments, shall pass on to exaltation, and become like the Lord. And that is the destiny of men; that is what the Lord desires for his children. (Smith, Doctrines of Salvation, 2:43-44.)

So if a person is married in the eternal marriage ceremony, and endures to the end, what is the result? Smith again explains:

But if we are married for time and for all eterand it is sealed upon our heads by those who have the authority so to seal, and if we then keep our covenants and are faithful to the end, we shall come forth in the resurrection from the dead and receive the following promised blessings:
Then shall they be gods. . .
So if you want to enter into exaltation and become as God, that is a son of God or a daughter of God, and receive fulness of the kingdom, then you have got to abide in his lawnot merely the law of marriage but all that pertains to the new and everlastingcovenantand then you have the continuation of the lives forever, for the Lord says:
This is eternal livesto know the only wise and true God, and Jesus Christ, whom he hath sent. I am he. Receive ye, therefore, my law. (D&C 132:24.)' (Smith, Doctrines of Salvation, 2:62-63.)

If you are a resurrected and glorified being, you then have the capacity to become parents of spirit offspring, and begin the process all over again, just as the heavenly Father (Elohim) did on this planet.

So far as the stages of eternal progression and attainment have been made known through divine revelation, we are to understand that only resurrected and glorified beings can become parents of spirit offspring. Only such exalted souls have reached maturity in the appointed course of eternal life; and the spirits born to them in the eternal worlds will pass in due sequence through the several stages or estates by which the glorified parents have attained exaltation." (A Doctrinal Exposition by the First Presidency [Joseph F. Smith, Anthon H. Lund, Charles W. Penrose I and the Twelve, The Father and the Son, Improvement Era, June 1916, p. 942.)

This pronouncement is then followed by the assertion that "Celestial Marriage Makes Women Queens and Priestesses unto Their Husbands." Remember, this is what the faithful LDS couple will read as the teaching of their Church prior to entering into a temple marriage. McConkie is then cited:

If righteous men have power through the gospel and its crowning ordinance of celestial marriage to become kings and priests to rule in exaltation forever, it follows that the women by their side (without whom they cannot attain exaltation) will be queensand priestesses. (Rev. 1:6; 5:10.) Exaltation grows out of the eternal union of a man and his wife. Of those whose marriage endures in eternity the Lord says, 'Then shall they be gods' (D. & C. 132:20); that is, each of them, the man and the woman, will be a god. As such they will rule over their dominions forever. (McConkie, Mormon Doctrine, p. 613.)

The discussion ends with the continuation of the cycle of eternal progression. The subtitle reads, "Celestial Marriage Makes It Possible for Us to Claim Our Mortal Children in Eternity As Well As to Propagate Ourselves Throughout Eternity."

Parents will have eternal claim upon their posterity and will have the gift of eternal increase, if they obtain the exaltation. This is the crowning glory in the kingdom of God, and they will have no end. When the Lord says they will have no end, he means that all who attain to this glory will have the blessing of the continuation of the 'seeds' forever. Those who fail to obtain this blessing come to the 'deaths,' which means that they will have no increase forever. All who obtain this exaltation will have the privilege of completing the full measure of their existence, and they will have a posterity that will be as innumerable as the stars of heaven . . . .
The Father has promised us that through our faithfulness we shall be blessed with the fulness of his kingdom. In other words we will have the privilege of becoming like him. To become like him we must have all the powers of godhood; thus a man and his wife when glorified will have spirit children who eventually will go on an earth like this one we are on and pass through the same kind of experiences, being subject to mortal conditions, and if faithful, then they also will receive the fulness of exaltation and partake of the same blessings. There is no end to this development; it will go on forever. We will become gods and have jurisdiction over worlds, and these worlds will be peopled by our own offspring. We will have an endless eternity for this. (Smith, Doctrines of Salvation, 2:43-44, 48.)


Thus ends the discussion of celestial marriage and the nature of God in this student manual, used by the LDS Church to instruct its own people concerning the nature of God. The reality of the eternal law of progression could not be more clearly pronounced. The goal of the Mormon gospel of exaltation to godhood is plainly stated: We will become gods and have jurisdiction over worlds, and these worlds will be peopled by our own offspring.
Before turning to the statements of General Authorities as they speak in Conference, I wish to reiterate how important is this section of materials from the publications of the LDS Church itself. What is said "in house" is always more revealing, and more honest, than what is said to those outside. We well know that when speaking amongst our own friends and compatriots we speak more directly than we often would in another situation. When we look at the statements of the LDS Scriptures, or leading authorities, we can run into situations where a word or phrase might be taken in another way. But when we read the plain statements of the Church to her own people, there can be little doubt of the doctrine of the Church regarding God as an exalted man, and men as Gods in embryo. And I must also point out that while some modern LDS would like to be free of the weight of the teachings of a Bruce McConkie or Joseph Fielding Smith, the Church itself cites from these sources as authoritative, accurate, and correct. How can anyone complain that such sources are merely speculative when cited by non-Mormons, when they are authoritative when cited by the LDS hierarchy?


00:01:00 - Category: Mormonism - Link to this article -

An Attorney on Cross-Examination
07/15/2007 - James White
Before I post the comments made by one Paul Hoffer regarding cross-examination in debate (and how I don't have the Holy Spirit), I wanted to note the irony of the fact that I have found attorneys to be the worst debaters I have ever faced. I assumed, wrongly of course, that attorneys would be trained in logic, in the art of cross-examination, so as to be able, through questioning, to demonstrate contradition and error in the position being examined. Instead, the attorneys I have debated have collapsed under cross-examination, and they have likewise failed to present any kind of meaningful examination of my own claims. Just a note from my debate experience (for examples, see my debates with Martin Tanner [LDS] and Barry Lynn).
So over on DA's comments section an attorney named Paul Hoffer has chimed in. You will note, as usual, the complete lack of examples. Lots of ad-hominem, lots of personal observations and feelings, zero substance. Throw in a little mind reading, or spirit-reading, I guess, and you have another reason why attorneys should probably stay out of the debating field. My comments follow.

Hi all,

As an attorney who uses both written and oral formats to advocate for clients, I wanted to put my two cents in this discussion. Lawyers all know that the use of legalistic cross-examination in a formal debating situation (that is mainly what a trial is-a stylized debate with certain rules as to the manner how that debate is conducted) is a tool that that can be used to obscure or distort the truth as well as expose it. Watching some of Mr. White's debates demonstrate that he is proficient in the use of cross-examination to do just that-obscure or hide the truth. There is no Holy Spirit moving him; he is not interested in being factual or accurate; it is all about winning and beating the other guy. He is truly a hypocrite in the original Greek sense of the word-a play actor- and he is good at it. If he were a attorney, he would probably be a rich PI or criminal defense attorney somewhere.

If getting at the truth is truly the purpose of this exercise, then a written format is more conducive to actually getting there. One can't win using trial lawyer tricks to persuade or obscure. Instead, in a brief, one's arguments are laid bare on paper where they can be sifted, weighed and measured. Sure there is oral argument in appellate practice, but it is that-argument and not a cross-examination.

Furthermore, in a trial setting, we lawyers have certain rules of procedure, evidence and ethics that limit how cross-examination is used because we know how cross-examination as a technique can be misused. From what I have seen of Mr. White's debates, there are no similar rules. Instead, sophistry and trick questions seem to be the guiding principal. Many times, White's cross-examination questions are patterned after the old "so when did you stop beating your wife" or false initial premise type question then anything that is designed to get at the truth.

Don't get me wrong, I rather enjoyed seeing him take apart Spong and some of the other relativistic, theologically liberal goofballs that he has taken on. (On those occasions, I truly wish he would see the light and cross the Tiber. However, for now, I thank God he is a Christian like the rest of us.) But while such debates might make good U-tube, they don't necessarily make for good truth seeking.


Regarding the assertion that cross-examination "is a tool that that can be used to obscure or distort the truth as well as expose it," of course. Yet, the legal system continues to utilize it. In fact, it is basic to our system of justice to be able to face, and question, your accuser, is it not? If a person wishes to use cheap debating tricks to do nothing more than score points (see my discussion below, for example, regarding Gerry Matatics' use of this very tactic regarding sola scriptura), they can do so. I have often said that I debate only for those who are willing to think, reflect, and maintain a high standard of truthfulness in viewing my debates. Those without ears to hear, or who are more influenced by style and flash than by substance, will not find my approach overly useful. But the fact remains that without cross-examination, there is no debate. All you have is competing presentations that could have been pre-recorded. No reason to get together in one place if the two sides are not going to directly interact.
Now, Hoffer makes plenty of accusations. He accuses me of obscuring the truth. No examples given. He says the Holy Spirit is not moving me. No examples given, no basis for his ability to read my mind or heart provided. He says I am not interested in being factual or accurate. No examples given, no reason to accept his mind-reading abilities offered. He says it is all about "beating the other guy," but again, no examples offered, no foundation given. He makes reference to sophistry and trick questions, but, as easy as it would be to offer examples, he offers none. The typical "slash and burn personal attack in the service of Mother Church" methodology that is the norm of RC apologetics these days.
So I'd like to add Mr. Hoffer's name to the list of folks I am inviting to call The Dividing Line so as to give them the opportunity of doing what any honest person must do who has made public accusations against me: step up and back up what these men are willing to say from behind the relative anonymity of the keyboard. I know that if I were to write anything remotely like what Hoffer or "Guardian" have been willing to put in the public sphere about someone else, and they challenged my personal accusations and gave me the opportunity of backing up what I had said, I would feel a very strong moral necessity to either apologize and withdraw my statements, or back them up. But, as we have seen over the years, there is this thing about "Mother Church" standing in the way. In a sense, the Roman Catholics share with the Muslims their own form of taqiyya. As long as slander and falsehood is uttered in the service of Mother Church, all is well. It is OK. Just last evening a Roman Catholic came into our chat channel. During the discussion he posted numerous lies about me, such as, "Why don't you shake your Roman Catholic opponents' hands after a debate?" Given that there is video of me doing just that, dozens of times, I informed him he was lying about me. I told him this falsehood goes back to a single debate wherein my opponent, Art Sippo, had behaved in the most outrageous and childish manner (something easily proven anymore by just visiting his blog and reading for a while), and I refused to shake his hand. One time out of about three dozen, and that for quite appropriate reasons. Yet, folks who do not care about truth will repeat the false rumor over and over again. And it is OK, as long as it promotes their cause.
In any case, Mr. Hoffer, consider yourself invited to join me on The Dividing Line. My audience would love to hear you actually provide substantiation for your assertions, or, your withdrawal of them, whichever is best! 877-753-3341, toll-free, Tuesday, 2pm EDT, Thursday 7pm EDT. Hope to hear from you then!


21:48:45 - Category: Roman Catholicism - Link to this article -

The Spirit of Erasmus Lives...
07/15/2007 - Colin Smith
In their Historical and Theological Introduction to Luther's Bondage of the Will, J.I. Packer and O. R. Johnson make the following observation, comparing the attitude of Erasmus with the attitude of Luther:


Christianity, to Erasmus, was essentially morality, with a minimum of doctrinal statement loosely appended. What Erasmus professed that he desired to see in Christendom was a return to apostolic 'simplicity' of life and doctrine, and this he thought could be brought about simply by eliminating the superstitions and abuses which had crept into the Church's life over the centuries. The Reformation that Erasmus advocated was like a course of slimming; its aim was confined to the removing of unhealthy surplus fat. But what Erasmus actually advocated under the name of 'the philosophy of Christ' as the true, slimmed, 'simple' version of Christianity, turns out on inspection to be no more than a barren moralism. Erasmus recognises no organic dependence of practice upon faith. That the life which pleases God springs only from living trust in Christ as the Word of God sets Him forth--that is something the great humanist never saw. That is why he could profess to find so little pleasure in theological dogmatizing that he would gladly side with the Sceptics whenever Scripture and the Church allowed him to do so--although, as he hastened to explain, he uniformly submitted his judgment to these authorities, whether he understood the reasons for what they ordained or not. Luther takes him to task for his remark, and not without justice. Erasmus cannot be acquitted of the charge of doctrinal indifferentism. His attitude was that what one believes about the mysteries of the faith does not much matter; what the Church lays down may safely be accepted, whether right or wrong; for the details of a churchman's doctrine will not affect his living as a Christian in this world, nor his eventual destiny in the world to come. Therefore, however sure one might be that the Church was at some point wrong, one was never justified in disrupting Christendom about it (as Luther was doing); peace in the Church was of more value than any doctrine. The churchman would be wise not to bother his head about problems of doctrinal definition, but to concern himself simply with guiding his life by the moral law of Christ. In particular, the question as to whether or not man's will is free, to Erasmus' mind, can be ignored with perfect safety; it can have no possible bearing on a man's endeavour to keep the law of Christ, except perhaps to distract and discourage him. (Martin Luther, trans. J. I. Packer and O. R. Johnson, The Bondage of the Will, (Fleming H. Revel: Grand Rapids, Mi, 1957), pp. 43-44)

...
[Click Here to Continue Reading]


17:07:28 - Category: Christian Worldview - Link to this article -

Dancing With Phil Porvaznik
07/15/2007 - James White
Phil Porvaznik, a humorous, if less than imposing, Roman Catholic apologist, of sorts (and collector of odd video clips), has continued posting on the thread noted below. He has posted some imaginary discussions, and I thought it would be useful, since he won't actually risk calling my program to promote his viewpoints, to use his claims to illustrate the circularity of his position. It will also help to answer part of a rather common objection that is raised against me. At the end of his presentation, he writes,

PhilVaz then hangs up again because there is no reply other than the usual stuff about "bodily assumption of Mary", "satispassio", this or that indulgence or prayer to Mary that White does not like.
Why do I speak of, for example, the Bodily Assumption of Mary? Simple. It is the most recent dogmatic declaration by Rome that illustrates how vitally important sola scriptura is. A doctrine that no one who called themselves a Christian ever even mentioned in five hundred years of Christian history today possesses the same level of dogmatic de fide standing as the resurrection of Jesus Christ (both have to be believed by faith). How can such a thing happen? Through a denial of sola scriptura, that's how. Roman Catholic apologists know why I raise the issue, they are just attempting to avoid the subject like the plague, which I fully understand. The belief is indefensible biblically, historically, or logically. They can only defend it through a denial of sola scriptura and an assertion of the ultimacy of the authority of Rome. But even then it is embarrassing to them, since they want to attempt to speak of "tradition" in some sense that would at least look biblical, but, there is no possible way to stretch any biblical concept of tradition to cover such a dogma. It just isn't possible. This is dogma created out of whole cloth without any compelling connection to either Scripture or tradition. It is Rome being Rome, nothing more. So it is easy to see why they want to stay as far away from that one as possible.
So, let's take Phil's pretended conversation and flesh it out some, since, of course, Phil won't call in to do it himself!

Phil's Version:

PhilVaz: Did the people in Jesus' day practice sola scriptura? The hearers of our Lord, Yes or No, Mr. White.
White: I have said over, and over, and over again, that sola scriptura --
P: It's a Yes or No.
W: -- is a doctrine that speaks to the normative condition of the church, not to times of enscripturation.
P: So your answer is No?
W: That is exactly what my answer is.
P: Thank you.
W: It is NO.
P: Did the apostles practice sola scriptura, Mr. White? Yes or No?
W: NO.
P: Thank you.
My Version:
PhilVaz: Did the people in Jesus' day practice sola scriptura? The hearers of our Lord, Yes or No, Mr. White.
White: I would think you would have learned from Gerry's mistakes in that debate, Phil, that hoping for sound-bite victories is empty at best, and deceptive at worst.
PhilVaz: It's just a yes or no question.
White: No, it isn't, and you know it. You are purposefully deceiving your audience by hoping they will not realize that the days of the Apostles and the day in which we live differ fundamentally and that, in reality, we all agree on that fact.
PhilVaz: Yes or no!
White: Since you don't seem willing to even address the issue, I will continue. We both agree that revelation--special, scriptural revelation, was taking place through the ministry of the Spirit of God during the period of Christ's ministry and in the decades that followed. And we both agree that such revelation is not taking place today. Will you at least answer that question?
PhilVaz: I am just asking a yes or no question!
White: I'll take that as an agreement, since I know you know I am speaking the truth. So, since the very definition of sola scriptura assumes the existence of a definable scriptura, and during that time period the scriptura was being given by revelation, how could your question even be relevant, logical, or meaningful?
PhilVaz: Ha! You've admitted I'm right! I win!
White: I've admitted that sola scriptura speaks to the only meaningful question before us today: is there another infallible rule of faith alongside Scripture to which the church is accountable today, now, here? I say to you that only Scripture is theopneustos, God-breathed, and therefore if you are going to allege another infallible rule of faith to which I am to be held accountable, you must demonstrate it to be theopneustos as well.

Now, Phil provided some quick quotes. As normal for he and his clan, they are partial, and misleading. For example:

(A) For the early Church the divine Scriptures AND the oral tradition of the apostles or living apostolic Faith of the Catholic Church together formed the one infallible source and rule of faith for the Church; Church Tradition determined the canon of Scripture and furnished the key to the true interpretation of the Scriptures (Schaff, History of the Christian Church, volume 3, page 606);

This works great in the CA forums, where almost no one actually takes the time to look anything up. Across the page we read,

The old catholic doctrine of Scripture and tradition, therefore, nearly as it approaches the Roman, must not be entirely confounded with it. It makes the two identical as to substance, while the Roman church rests upon tradition for many doctrines and usages, like the doctrines of the seven sacraments, of the mass, of purgatory, of the papacy, and of the immaculate conception, which have no foundation in Scripture. Against this the evangelical church protests, and asserts the perfection and sufficiency of the Holy Scriptures as the record of divine revelation; while it does not deny the value of tradition, or of the consciousness of the church, in the interpretation of Scripture, and regulates public teaching by symbolical books.
I have addressed the issue of the claim made by Schaff regarding the canon from a theological perspective elsewhere. But note that Porvaznik, like all Roman apologists, must equivocate on the meaning of "tradition." He quotes sources that use the term, but does he make sure there is a consistent definition applied to the term? Of course not. He can't. The tradition to which Schaff or Kelly or anyone else would refer would not, and could not, fulfill the Roman requirements of the term. Any tradition to which Schaff would have made mention would not have contained any of the elements upon which Rome has defined her dogmas, the very dogmas she must defend by denying sola scriptura! We see here the deceptive nature of Catholic argumentation, for they force the early writers to stand as defenders of doctrines and dogmas utterly unknown to them. What is more, when early writers did err, and violate Scriptural teaching, the Catholic who believes their errors points to their teachings as evidence in their favor, and then attempts to piggy-back on his agreement with them on this one matter the entire mountain of modern dogma that has been defined by Rome but that has not a leg to stand on in the very same ancient writers. This is a gross misuse of their words, to be sure.
What is more, when I cite early writers against the modern Roman definitions, what do I hear in response? "Well, you see, that writer was just a private theologian, and could err." The specter of sola ecclesia rises yet again, for when the early writers support Rome, they are passing on "tradition"; when they don't, they are just private theologians in error. And the deciding factor? Rome, of course. Rome decides what is and what is not tradition. This is very similar to the concept of IAE that I have been discussing on The Dividing Line: Islamic Anachronstic Eisegesis. What parts of the Bible are inspired? The parts that agree with the Qur'an. What parts of the writings of early fathers carry tradition? The parts that agree with modern Rome. Same idea, different tune. Bad argumentation in either Latin or Arabic.
So here's one final dialogue with Phil "I Write the Posts, I Don't Make the Calls" Porvaznik:


White: So, Phil, you like Yves Congar on tradition. Big book, his work on tradition, isn't it?
Porvaznik: Uh, yeah.
White: So, don't you think it is rather odd that in all that verbiage, we can never find anyplace where Congar gives us the actual content of this wonderfully nebulous thing called "tradition"? I mean, let me ask you plainly: did your proposed "tradition" contain the doctrine of the Bodily Assumption of Mary in the year 490 AD?
Porvaznik: Well, umm...you see, you have material sufficiency, and formal sufficiency, and....
White: That isn't what I asked you. When you ask me for my rule of faith, I point you to something that can be known, seen, and examined. When I ask for yours, you point me to Scripture and tradition. When I ask you what is contained in tradition, you simply don't know. All you can say is, "Well, this is what the Church has said was contained in tradition." But you don't know what else might be lurking in that wonderfully nebulous box called tradition. So, I ask again...did that box called tradition contain something called the Bodily Assumption of Mary back in AD 490, and if so, why didn't anyone on earth...except maybe some gnostic heretics...know it?

If Phil would like to call in and answer that question, I'd be most interested. Of course, if he says yes, he will have to say, "But...we have no evidence of it being known to anyone." That's great. So, what might be in the great, grand tradition box today that future generations will have to believe by faith that no one today has a clue about? Who knows, but that's what you get when you deny sola scriptura.


13:07:58 - Category: Roman Catholicism - Link to this article -

The July 2007 Berean Call Top 10
07/14/2007 - James Swan
Here is this month's top 10 list of why Dave Hunt's Berean Call should change its name to something else. The following quotations are all from the July issue of The Berean Call. I challenge you to be Berean. Look up the verses provided by The Berean Call, or search your Bibles and history to find out if the assertions made are true.

10. "Jews or Gentiles who believed on Christ, but not until they saw Him at the Second Coming, are not in the church but will dwell on earth eternally: in their natural bodies on the new earth with access to the new Jerusalem but not as its residents (Rv 21:24)."

9. "Jews saved at the Second Coming will eternally dwell in the promised land of Israel on the new earth (Gen 17:7; 1 Chr 16:14-18; Ezk 32:21-28; 39:27-29; Zec 12:10)."

8. "The sudden mass disappearance worldwide of 100 million (or maybe more) of earth's inhabitants will cause a panic beyond anything we can imagine."

7. "I believe that all of the babies and small children (of Muslims, Hindus, Buddhists, atheists, etc.) will also vanish, taken to heaven at the same time."

6. "No matter how familiar with the Left Behind series, whoever 'received not the love of the truth...believed not the truth...God shall send them strong delusion, that they should believe a lie: that they all might be damned...' (2 Thes 2:10-12). I don't think that necessarily means they have specifically rejected the gospel of Christ. It could also mean they have rejected the witness of creation and conscience."

5. "I agree that Calvinists deserve credit for much of the Christianity of early America, for founding Christian universities, etc. But one cannot praise Calvinism by contrasting the spiritual condition of the church of that day with the apostasy in the church today without including the apostasy in the majority of today's Calvinist churches."

4. "The huge difference between the biblical God and the Calvinist God is clear. The biblical God punishes men for rejecting the salvation He provided for everyone, which all could have accepted by their free will- and punishes them for their sins, which are contrary to His will, none of which they had to commit but chose to do so."

3. "But the Calvinist God condemns to hell those whom He could save if He so desired but for whom He sovereignly chose not even to have Christ die and from whom He deliberately withholds the salvation He pretends to offer them-and punishes them for not accepting."

2."Those whom God, by foreknowledge, knew would receive Christ were elected/predestined to certain blessings. The Bible does not teach that God causes some to believe and refuses to give saving faith to others."

1. "It is not true that I teach that everything that happens has all been predetermined by God based upon His foreknowledge. That doesn't even make sense. God wouldn't need foreknowledge to predetermine everything. He would just predetermine it. But God has not predetermined everything that happens in our world. That is Calvinist doctrine. Its denial of man's free will makes a holy God the author of all evil."


13:03:53 - Category: General Apologetics - Link to this article -

Guardian Contemplates Backing Up His Claims
07/14/2007 - James White
Hmmn, should I fall for the trap? Will I call up Mr. White, only to have him hang up on me like he did crimsoncatholic, and then, once crimsoncatholic couldn't respond, bash him for saying he was laughing at God's Word, when it was obviously not the case?

Or will I call in to give my specific examples, and then Mr. White, knowing where I'm headed, try to steer the conversation into satispassio or the bodily assumption of Mary?

I may have to wipe the dust off his books once again. How many examples of dishonesty or lack of scholarship should I come up with? Is 10 good enough?

I'll have to pray about this. I think the real question is, will this benefit anyone if I do call in, and will it glorify God?
This participant on the Catholic Answers Forums says he is not a Catholic (he did not say what he was, at least at that point).
Let me provide a prediction, if I may. For many years we have documented the rumor-mongering, ad-hominem filled nature of the myth-making realm of Roman Catholic apologetics on the Internet. Over and over again we have provided examples of people making wild accusations against me and others who stand with me against Rome's claims. Of course, their accusations are always just like this man's: vague, undocumented. And when you challenge them, one of two things happens. Most often, they just disappear. They go silent, because they know they are not up to the task of substantiating their accusations. But the second (and this is why I hope he will call) is useful to a wider audience: 99% of the time these people are using the term "dishonesty" and "lack of scholarship" to refer to areas of simple disagreement. It is not that I am dishonestly misrepresenting Rome's position, it is that they think I'm wrong regarding my response, nothing more. The few times people have called in to back up their statements, we have seen this illustrated, and it would be helpful to illustrate it yet again. The chances are not good for a simple reason: accusations of dishonesty are simply false. But who knows? The Dividing Line airs Tuesday afternoon, 2pm EDT, and Thursday evening, 7pm EDT.


13:01:42 - Category: Roman Catholicism - Link to this article -

Herd Mentality, Ad-Hominem, and the CA Forums (Additional Update)
07/13/2007 - James White
My Google Search widget pulled up another Catholic Answers Forum thread that once again illustrates the inherent fear many Catholics have of seriously interacting with "the other side." Here is the thread. Notice that the originator of the thread, "Colliric," is afraid to even link to my materials, and, it is painfully obvious, has not read any responses to the Roman Catholic articles he cites. You truly have to feel sorry for folks who are so insecure in their faith that they have to behave in this manner. Though I documented error and error after error in Madrid's "White Man's Burden" article (here), he refers to it as if my rebuttal does not even exist. Even his references to what I have said about sola ecclesia demonstrate that he is either going on second-hand sources, or, he is doggedly unwilling to actually listen to what I have had to say.
Of course, the nature of the CA forums is such that if one person spits in my direction, others will come along to join in with the fun. Montanaman opines, "He basically would bloviate for pages at a time and wrap it up with a "gotcha!" quote. It reminded me of how college freshmen write term papers." Great refutation! But then Phil Porvaznik chimed in, and at least he asserted that I have been consistent in my defense of sola scriptura all along, and he even suggested that if someone wants the most up-to-date defense of the doctrine from me, they should see my book, Scripture Alone.
But what I found most interesting is that Porvaznik clearly recognizes that the material/formal distinction that Madrid used in our 1993 debate was, in fact, a new "development" in CA's approach. Notice his words:

Since 1993 or so Catholic Answers and Catholic apologists following them have made the distinction between "material" and "formal" sufficiency. This appeared first in Keating/Madrid's Aug 1993 "World Youth Day" debate with Jackson/Nemec, then in Madrid's Sept 1993 debate with White, then in the pages of This Rock Oct 1993 in that "White Man's Burden" article, in a side bar by James (Jimmy) Akin. Before this time there was no "material" or "formal" sufficiency distinction ever brought up in popular Catholic apologetics, although it was explained by Yves Congar's Tradition and Traditions in the 1960s. Professional Catholic theologians have known this distinction, and I think it is a fair one if you read Congar and his sections on the Fathers.

However, the "material/formal" distinction is not found in Keating's 1988 classic Catholicism and Fundamentalism (for example). So since 1993 or so, Catholic apologists have placed an extra burden on Protestants to defend not just "material" but "formal" sufficiency. We can agree all Catholic doctrines are found in Scripture at least implicitly.

A refreshing admission on Porvaznik's part, to be sure. I take a moment to note with humor how others in the thread, specifically someone named NPS, get caught up in the kind of rhetoric that develops in any situation where you are in the majority and you are speaking of an "outsider." I have often pointed out the fact that in the Roman Catholic vs. Protestant debate over authority, we all agree that we live in a day when divine revelation is not taking place. That is, the canon is closed, and the situation the church faces today is different than the one it faced in the very early decades when revelation was on-going in the presence of living apostles of Christ. This isn't even a matter of debate, of course, but even obvious facts get lost when the "herd mentality" kicks in. NPS writes, "I just LOVE the 'In times of enscripturation' thing. It's beautifully false." False? Is NPS a Mormon? Probably not, but, when you are into the flow of ad-hominem expression of religious bigotry, even the most basic elements of rationality fall by the way.

Update:
Once in a while it is worth "turning up the lights" on the kind of mindset and activity that passes for day in, day out Roman Catholic thought and speech as found in such places as the Catholic Answers Forums. It is especially useful when all you hear is how "mean" the non-Catholics are! Remember, I make myself available for two hours a week, live, call-in, on The Dividing Line, so if these folks really did believe I am so clearly in error, why wouldn't they wish to demonstrate it? I would love for "Guardian," author of the following swipe, to give me a call and lay out his case, but, we all know how often folks on the CA forums make claims like these and then discover that they have to have their cat's teeth flossed during the DL...every DL...every time it is on:

I don't know why you all give Ole' Jimbo White the time of day. I own and have read all of White's books regarding Catholicism, and think they lack scholarship at best and honesty at worst. In fact, I've found so many things misconstrued, not just with his books but with what he says in debates and on his blog, I simply dismiss him. Now, a lot of times he does make honest arguments, but they are laughable at best, usually.

He's the boy that cried wolf, in my opinion.
12:35:05 - Category: Roman Catholicism - Link to this article -

This Gives Me a Headache
07/12/2007 - James White
The headline says it all, "Moore May Tackle Gay Rights." Yes, Michael Moore, the man who has never met a fact he couldn't ignore, twist, spin, or bury, is set to insult all Christians once again by daring to touch upon a subject that is obviously far beyond his expertise. How do I know this? Here:

"There is nowhere in the four Gospels where Jesus uses the word 'homosexual.' The right wing has appropriated this guy … and they have used him to attack gays and lesbians, when he never said a single word against people who are homosexual. Anyone who professes to be a Christian and does that is certainly not following the teachings of Jesus Christ."
That's how I know. I'd quip that he obviously hasn't read The Same Sex Controversy, but not only is that a given, but would it matter anyway? If you've seen the Barry Lynn and John Shelby Spong debates...can you just imagine a debate with Michael Moore?


20:14:24 - Category: Christian Worldview - Link to this article -

Dave Armstrong: Hey, Look At Me! I'm Over Here! Hey, Guys! (Updated With DA's "Response")
07/12/2007 - James White
I was speaking in Hawaii when James Swan sent me a quote from Dave Armstrong's blog. He was talking about how he was going to attend a Catholic apologetics seminar, but, he wouldn't actually get to go in the room to listen to the sessions, because he can't afford to register. He was hoping they'd have a video feed in the foyer he could watch.
For someone who is constantly talking about how well his books do, how he has refuted every Protestant apologist, the apologist's uncle, cousin, next door neighbor, and his dog as well, it strikes me as simply pitiful that Armstrong is not even being invited in the back door, let alone to be a presenter. The man is desperate, absolutely desperate, for attention, and evidently, since I have been too busy to continue the series I started on his book, he has to find where I am active (such as the Parchment and Pen blog), and follow me over there, and post drivel like this:

I've challenged James White to a lengthy debate in his chat room twice now (the first on any topic; the second on the definition of a Christian) and he refused twice (as did his associate James Swan). I also tried to enter his chat room a few months back and was kicked out after one day, even though I had done nothing wrong and was getting along fine with most in the room. I suggested that we do a program-long chat on his webcast to become more acquainted with each other as human beings and he turned that down too. I would go on his boat cruise, too. :-) Us poor apologists aren't used to such high luxury as ocean cruises!

He even ruled out any possibility of a live oral debate that he loves so much, when I asked him if he was unwilling to do that, for his part, too. All this stuff is a matter of record. It's all documented. He has, moreover, refused to respond to some dozen or more of my papers that critiqued his (several, recently).

So we see who has and has not the willingness to dialogue between us two . . .

I don't believe I will invest the effort to respond to all of your accusations against me here.

As usual. What else is new?

That way we can see how well they stand up to cross-examination, OK?

Knowing of White's love of the cross-ex format, I offered him more time to cross-examine me than I would have with him, in both my chatroom debate challenges, but it made no difference. The man debates those whom he wants to debate and ignores those he doesn't want to debate. It's as simple as that, really.
Now, that sounds pretty impressive, right? But let's remember the facts. Armstrong has a long, long history of flip-flopping around like a salmon caught on the river bank. Over and over again he has promised to never have anything to do with me, or with any "anti-Catholic." This has been going on literally for years. On March 14, 2001, for example, he posted the following:



I, DAVE ARMSTRONG, DO HEREBY RESOLVE TO CEASE AND DESIST EVEN FROM *MENTION* OF DR. JAMES WHITE AND TIM ENLOE (and strongly urge other Catholics to do the same)


Of course, this headline was followed by a verbose explanation, but that's just Armstrong's way. In any case, I don't think this was the first time, and even if it was, it wasn't the last. When I took the time to take apart his pretended exegesis in his book, The Catholic Verses, he melted down and once again swore to have nothing to do with "us." The fact is, Dave Armstrong goes from 'in your face' apologist to pious ecumenist and back again, with various stages in between, with nauseating regularity, and you can never tell what stage he will be in at any given time.
So, how on earth can anyone trust him to not freak out a month before a debate and cancel out after a ton of money has been spent to arrange it? See, we are the ones who put out the effort to set up these debates, video tape them, and even provide the other side with a master video to use as they wish. That's not free. I have to believe the person I am going to debate is stable enough to actually show up and debate, and one thing is for sure, Dave Armstrong may be many things, but stable is not one of them. Armstrong had a standing challenge for years to debate, but after his melt-down when I took his exegesis apart a few years ago, I realized that such an endeavor would be a guaranteed disaster.
So, now, DA has come back (starting back in March, as I recall) with a vengeance, doing everything he can to get me to mention him on my blog. He has years of history in posting distorted pictures of me, cartoons, including one with an arrow stuck in my forehead with blood splashing all over the place, etc., and now he runs about the net trying to make it look as if I fear his great apologetic prowess. In some ways it is simply pitiful, in others shameful.
But I would like to help poor Dave. I mean, it's just wrong that he isn't up there with the big boys at the RC apologetics gatherings! So, here's my idea.
I won't invest my ministry's funds in arranging a face-to-face debate with Armstrong, since I don't trust him to show up. However, if Armstrong is so confident, and has so many supporters of his work, how about he do what I do all the time? If he will fly me in, put me up, pay to have the event recorded, and provide me with a master audio and video recording, I will be happy take Armstrong on. A real moderator, with knowledge of debate format, will be necessary. No honorariums needed for the debaters. Topics galore suggest themselves: Marian dogmas, purgatory, papacy, structure of the church, any number of things. All he has to do is do what A&O does all the time, and unlike him, my history with reference to remaining consistent in my views and position is spotless. So he knows I will be there, and I figure if he's paying the freight, he will be there, too. So, there you go, Dave. Put your resources on the line like I do all the time, and we will see if your challenges are worth the cyber-space it takes to post them.

Update: Armstrong Replies--Sorta
In another example of his "stalker" type status, Armstrong actually attempted to accuse me of inconsistency regarding the "anti-Catholic" label by citing all sorts of places where I have spoken of "anti-Calvinism" or "anti-Calvinistic" sermons, materials, etc. Evidently, he can't tell the difference between identifying someone as an anti-Catholic and identifying the nature of particular materials that are written specifically to oppose Calvinism. Well, that's DA for you. But ironically, though he has been going about touting himself as the champion Roman Catholic apologist I'm afraid to debate, he managed to completely ignore my invitation to him to put his resources on the line and arrange a debate with me the way we arrange debates with others (above). Here is all he provided:

Speaking of the absurd and comical, White has posted yet another of his hyper-ridiculous hit pieces against me on his blog. I will refrain from providing it the dignity of a response this time. He's gotten enough attention that he doesn't deserve. If he goes after one of my papers or books and makes an actual argument (I know it's tough, but he's capable of rational argumentation if he puts his mind to it), I'll respond -- and he will in turn almost certainly ignore that, as is his standard, yawningly predictable practice.
However, various non-Catholics challenged him in his comments section, and he finally wrote,

The real question is: "why won't James White debate me in his chat room?" He continues to have this thing on his site. He even has a forum there just for debates, so he can't say that he is opposed to it in principle.

He's simply flat-out scared to do so. He wants no part of a double cross-ex format because his whole reputation is on the line and he would do very poorly.
In other words, Armstrong continues to refuse to debate man to man in person, and wishes only to hide behind his keyboard where he knows that no one, and I mean no one, can possibly force him to answer a direct question. As long as you can use the written forum, you can avoid the very essence of debate, the heart of debate, which is answering direct questions that test your position for consistency. Armstrong knows he is simply constitutionally incapable of the task, but he refuses to admit it, opting instead for this kind of rhetoric.


19:47:24 - Category: Roman Catholicism - Link to this article -

A Special and Very Important Dividing Line
07/12/2007 - James White
Today's DL is an 80-minute version. For the first 45 minutes I replied to this article by C. Michael Patton, focusing upon the key issues of the perspecuity of Scripture, true and false gospels, theology and apologetic methodologies. The last thirty five minutes Mr. Patton and I discussed the issues together. A very important discussion that I hope will be useful to our listeners. Here's the program (free/high quality).


17:44:48 - Category: The Dividing Line - Link to this article -

The Heart of Post-Modernism, Beating Wildly in a Roman Catholic Breast
07/12/2007 - James White
So far, from what has been forwarded to me, this is the only negative comment we have received so far. I post it because it illustrates the irrationality of post-modernism and the confused way in which modern men and women think. We must understand that in our modern culture, which eschews biblical categories of truth and replaces them with non-transcendental, man-centered, variable, changing standards, all opinions, no matter how untruthful, how irrational, or simply absurd, are due equal "respect." While this is not the case with many areas of human knowledge and inquiry, when it comes to religion, it most assuredly is the dogmatic assertion of our truth-suppressing culture.
A few posts ago, in the context of discussing how Rome defines itself, and her right of self-definition, I defended Benedict XVI's right to define, for the Roman communion, Roman theology. I then said that I reject his teachings, his office, his self-claimed authority, etc. I speak and write as a confessing Reformed Baptist. But you see, for the postmodernist, I do not have that right. I have to "respect" the claims of the Papacy. I have to "respect" theological claims that are directly contradictory to my own. I have to "respect" the teaching that Christ's sacrifice perfects no one, that there is a mythical place called purgatory, and I have to "respect" those who call themselves "alter Christus." It's all religion, you know, and deep down under, we all know religion is just a matter of opinions anyway, right? Or so says the post modernist anyway. And so, if I reject Papal pretensions for what they are, I am being disrespectful and unloving. Political correctness applied to theology results in a pathetic drivel of self-defined sentimentality where God's truth is trampled under foot and authoritative proclamation of truth is mocked as prideful arrogance. The confusion of the post modern mind is truly a thing to behold. Here's the e-mail:

" I have yet to have documented where I have misrepresented or misinterpreted Rome in my published writings and debates." Well gee James in the paragraph above you wrote this: "I reject Rome's pretensions to define Christ's body, and her wicked usurpation of the ultimate authority of God's Word in matters of faith and morals." Why would anybody think you are anti Catholic? I've never heard any pope say these things about another faith. You say you are a man of faith yet every day you have nothing but disrespectful things to say about the faiths you disagree with. You don't really get it do you. The Catholic Church, which I assume you are referring to, is not wicked. You are entitled to your opinion but for crying out loud, what are you going to say to God when asked about your constant disrespectful behavior. You are starting to sound like a person who doesn't know what the love of Christ is all about. Do you even understand that this kind of conduct is not Christ like? It seems to me you place more importance on disagreeing in the most disrespectful way than doing the things Christ told us to do. That comes straight from the bible I don't need the pope to understand that.
It is truly amazing to read someone who thinks Jesus was a post-modernist. Have they not read Matthew 23? Almost any of the gospels at all? You are truly left wondering.


14:16:19 - Category: Roman Catholicism - Link to this article -

The Gospel, Truth, Apologetics, and Roman Catholicism
07/12/2007 - Alan Kurschner
In light of the recent discussion-controversy of the approach that a believer should take in doing apologetics, and Roman Catholicism specifically, I could not help but think of a most poignant article that James White wrote over a year ago responding to someone claiming they were becoming Roman Catholic because of James White. I just could not let this one drift off into his archives. It is a must read for all believers who love God's truth and trust in the "power of the gospel." Here it is.


11:23:00 - Category: General Apologetics - Link to this article -

In Defense of Benedict XVI
07/11/2007 - James White
I just had to chuckle this afternoon as I noted that just before Mr. Patton posted his reply to me (noted below), Ruth Tucker (whose participation on this blog utterly mystifies me, I must admit) posted a brief article, also in response to the Vatican document cited below, titled, "The Catholic Church is a Cult." And I'm the "anti-Catholic?"
Now, may I be very blunt here? If you are surprised by the contents of the Vatican document, this only proves how little you know about Roman Catholic ecclesiology and theology in general. And if you are "disappointed" by it, then all that proves is that you have an idealized picture of what you would like Rome to be that is a far cry from the reality of the Roman Magisterium.
Folks, there is nothing new in the document released by Rome. Nothing. In fact, there isn't anything even surprising about it. It is fully consistent with Roman Catholic theology and ecclesiology. Protestant churches that lack constitutive beliefs relating to apostolic authority and the sacraments, and in particular regarding the Eucharist, cannot, by Roman definitions, be considered true churches. Anyone who has the most basic training in first-hand documents representing the Roman Church can only yawn at such things. Nothing new. Been there, done that, got the t-shirt level stuff.
Now, allow me to be perfectly clear. I reject everything the Pope says here as being true. I accept his authority to define these things for those who follow him. I simply reject that he is an authority for Christians, anywhere (including Rome). He is not the Holy Father (a term used by Jesus of God, the Father, alone), he is not the Vicar of Christ (a term describing the Holy Spirit), and he is not the successor of Peter. I reject the Papacy in its entirety and its particulars; I reject Rome's pretensions to define Christ's body, and her wicked usurpation of the ultimate authority of God's Word in matters of faith and morals. I knowingly, purposefully, and with all my heart, reject his teachings and his heresies. As such, again, I happen to be standing firmly in the middle of the historical stream marked "Reformed Baptists."
Finally, I have to note, again with a bit of irony, the words of C. Michael Patton:

The Pope's declaration yesterday, ironically, did demonstrate that what I had said about the progress and attitude of modern Catholic scholarship was true. This perceived disagreement and change in the Catholic church is the exact reason why the Pope felt it necessary to sign this document yesterday. He is more hard-line than John Paul II was and demonstrated this yesterday.
I am sorry, but this only shows once again the "wishful thinking" attitude of those who are promoting the idea that Rome is defined by their local liberal Catholic professor rather than the Bishop of Rome and the Cardinals along with the dogmatic decrees of Rome. There is no question of Ratzinger's "Roman orthodoxy," but the fact of the matter is, there is likewise nothing in this brief document that wasn't already stated by John Paul II in Ut Unum Sint! It is wishful thinking to project onto JPII views that he specifically repudiated in his own encyclicals. More on this on the DL tomorrow.


21:14:29 - Category: Roman Catholicism - Link to this article -

C. Michael Patton Responds
07/11/2007 - James White
I just saw that C. Michael Patton has replied to my comments on the Dividing Line yesterday. I will go through the response more thoroughly on the DL tomorrow (7pm EDT), but a few items briefly:

James said at one point that we were parting ways with historic conservative Protestant Evangelicalism. I disagree. Look at our theology. Go through the courses in The Theology Program. You will see that this is far from the truth. I, myself, and Dan as well, are both Evangelical Calvinistic Protestants. I am not ashamed of this title and I don't think Dan is either. Simply because we are not as anti-Catholic as James is and don't interpret Catholicism in the way he does, does not mean that we are leaving our Evangelical heritage in any way.
Of course, I reject the label "anti-Catholic," and would invite Mr. Patton to reconsider his use of pejoratives in this fashion. I am a Reformed Baptist apologist, and my response to Rome, whatever else he may think of it, is perfectly and completely consistent not only with the historical position of Reformed Baptists and our confession of faith, but it is consistent with the Reformed Baptist position on preaching and the church as well. I understand why Roman Catholics seek to label those who oppose their over-arching claims to authority in the terms of their own faith. It is the same reason Mormons label others "anti-Mormon," JW's refer to "active opposers," and why the term "Islamophobia" has become popular as well. But I am no more anti-Catholic than Benedict XVI is anti-Baptist: what the Pope said in this recent document is perfectly consistent with Roman Catholic ecclesiology, and hence, to define his position in terms such as "anti-Baptist" is absurd, just as it is absurd to call me an anti-Catholic.
I have yet to have documented where I have misrepresented or misinterpreted Rome in my published writings and debates. It is not up to us to decide how to "interpret" Rome. As the Pope demonstrated yesterday, she is perfectly capable of doing that. One side quotes from official documents, one side quotes from anonymous individual Catholics. I think again this is a major problem. It is very much like what we see going on with the Mouw/Owen/Mosser group and the Mormon Church: one side quotes LDS scholars, one side quotes the consistent teachings of the LDS leadership, prophets, apostles, and general authorities. As I have been posting the series on Mormonism 101 we have even had secular reporters calling our offices asking questions about what we are saying. One individual even said, "I just am not seeing anyone else saying what you are saying out there." Given that I have simply been quoting the consistent testimony of the LDS leaders themselves, that says a lot. I see a direct parallel to what is going on here.
It seems obvious to me that you start with the official teachings, interpreting the dogmatic documents and decrees of the Roman magisterium in the context in which they were originally written, and only then do you have a firm foundation from which you can meaningfully interpret variant opinions of individual Catholic scholars or writers. If Mr. Patton wishes to disagree, I would very much like to see a coherent defense of that viewpoint. I have honestly yet to see that.
But most importantly in response to this statement is that it misses my point: when I spoke of moving away from the historic position, I was referring to the historic position of evangelicals concerning Rome. And that is really not disputable, is it? Mr. Patton might say that this is only because those of former generations were just not humble enough to allow for his "irenic" view (he later wrote, "Postmodernism may have brought in many terrible things, but it has opened the door for humility." Evidently, then, previous generations, untouched by post-modernism, would not have been as humble?), but the fact remains that it would be very, very easy for me to document that previous generations saw the issues of the gospel I have raised (not just sola fide but the entire Roman sacramental system, Mass and priesthood included) to be far more central than Mr. Patton is suggesting. Were they just ignorant, not as well read, as we moderns? I think not. I think they had a very different view of what is important, what is definitional, than some today. And I think I stand firmly in that line, and Mr. Patton simply does not. I don't think this should be a matter of dispute, it is simply a matter of historical identification. But my point was that they are moving away from the conclusions that previous generations came to regarding how the emphasis upon the purity and proclamation of the gospel, that marked what was once called evangelicalism, interacts with Rome's dogmatic teachings on the same subjects. Past generations, and those who stand in my line, see Rome's gospel as not just defective in "important areas" but still a true gospel, but as a false gospel, compromised at its very foundations. Saying the Mass is a propitiatory sacrifice is not an ancillary issue, separate from sola fide. Saying a priest has sacerdotal powers of absolution is not just a matter of indifference. Teaching that there is a treasury of merit and that the elect can die impure and need to undergo satispassio in purgatory before being able to enter into the presence of God is not just an odd viewpoint that can be dismissed as now irrelevant. Rome has taught these things, and continues to teach these things, under the guise of Christ's one true church, infallible in her authority as Christ's voice on earth.
Tomorrow I especially wish to focus upon his three reasons why he believes we cannot do what Paul did in response to the Galatian heresy. The irony is, I already responded to his position in the commentary on Galatians I began posting a few days ago, and as I mentioned, I wrote what I am posting 18 years ago. But I think this is vital, for if he is right, we have no foundation upon which to proclaim the gospel with power and authority today. We simply have no grounds upon which to say "this is the gospel, and that is not." And in a day of pluralism and anti-Christian attacks on all sides, if that is the case, we are indeed of all men most to be pitied. And so I will wish to focus the majority of my time upon the three points he made, specifically, that Paul was an Apostle, we are not; Paul did not always handle things "polemically" (as if I have ever suggested we are!), and finally that Paul was being polemical in a pastoral manner (and as those who have followed my ministry in this area know, given that I am a churchman with a higher view of the church than the vast majority of post-evangelicals today, I surely agree, just not with the application made here). So tune in, and remember, we do take phone calls, toll-free!


17:36:10 - Category: Roman Catholicism - Link to this article -

Omaha Bible Church Stands Against Compromise
07/11/2007 - James White
In light of the DL yesterday, I was directed to this article regarding the cooperation of Luis Palau with Rome in his "crusade" in Omaha, Nebraska. I link to this despite the fact that I'm not listed in the sidebar ( sniff, sniff ). Pat Abendroth, of the (in)famous Abendroth Brothers (rumor has it they were once in a rock band, somewhere, but that's strictly a secret), pastor of Omaha Bible Church, tells me that for some odd reason, they are not joining in the fun. Something about the gospel.
Which reminded me of a story Steve Camp told on our cruise last year. I am going by memory (I'd love to see Steve provide his own version of the story), but he had been asked to sing at a Palau crusade. When he had finished, he was sitting on the platform. Then Palau asked the local Roman Catholic bishop to close the meeting in prayer. Steve was shocked and incensed. He knew he had to do something, so, in a split second decision, he turned his back on the platform when the bishop took the podium. Palau had a cow (that rhymes). For some reason, ol' Campi hasn't been invited back since!
I know, I know. "How mean, how...much like an apologist!" or the like. Reality reminder: every Roman Catholic priest, in his ordination, is identified as an "alter Christus," another Christ. Think about it, and ask yourself a simple question: if that doesn't offend you, just what would it take for you to be offended in behalf of the honor of your Lord?


14:11:32 - Category: Roman Catholicism - Link to this article -

Galatians Commentary Continued
07/11/2007 - James White
except there are those who are troubling you Nowhere will Paul directly address the false teachers who are troubling the Galatians. He addresses only the believers, and refers to these others in the third person. In fact, it seems clear that Paul desired no friendly contact or ecumenical discussions with the teachers in Galatia. He was not going to come over and have a little chat about the issues that separated them. It is highly doubtful that he would have sat down to dinner with them. He could have no fellowship with them, for they were not his brethren (see below). Paul asserts that these teachers are troubling the Galatian believers. The Greek term tarasso means to shake violently back and forth, hence, to trouble. While the Christians themselves most probably did not sense this shaking, their very foundations were being torn apart without their knowledge. It is rare that Christians can be moved from the faith when they know what is coming and what is happening to them. There are many instances where believers have withstood incredible persecution without denying their faith in Jesus Christ. Yet, if they can be fooled, tricked, into abandoning the faith, they can be defeated.
and are wishing to change the Gospel of Christ Paul teaches that these troublemakers have a personal desire to change or to pervert the Gospel of Christ. He does not allow any suggestion that they are truly seeking to do the will of God and have simply strayed from the truth. Rather, they specifically (and maliciously) desire to change the Gospel of Christ. These are not brethren who are misguided; in fact, in 2:4 he will call those with whom he had had an earlier contact pseudoadelphoi, false brethren. They are not believers, they are not Christians. Instead, they have as the desire of their hearts to change the Gospel of Christ. What does this mean? The term translated change is metastrepsai. The term most probably means not only to change one thing to something else but to change something into its opposite. If this is so, then Paul is alleging that the teaching of those who were troubling the believers is not simply something that is far enough out of line with the truth to be disqualified, but that it is opposite the truth. It is not a slight imperfection, but a radical change, a complete twisting of the reality. That the gospel of the Judaizers in Galatia is opposite the truth of the Gospel of Jesus Christ is brought out clearly in 2:21.
the Gospel of Christ is a phrase that appears frequently in Paul's letters. It is used in Romans 15:19, 1 Corinthians 9:12, 2 Corinthians 2:12, 9:13, Philippians 1:27, and 1 Thessalonians 3:2. Some of the other descriptions of the Gospel given by Paul include, the Gospel of God (Romans 1:1, 15:16, 1 Thessalonians 2:8,9), the Gospel of the grace of God (Acts 20:24), the Gospel of His Son (Romans 1:9), the Gospel of the glory of Christ (2 Corinthians 4:4), the Gospel of our salvation (Ephesians 1:13), the Gospel of peace (Ephesians 6:15), the Gospel of our Lord Jesus (2 Thessalonians 1:8), the Gospel of the glory of the blessed God (1 Timothy 1:11) and frequently simply my Gospel (2 Timothy 2:8). Christ is the subject of the Gospel--His work is the substance. The Gospel does not exist separately from Christ, nor Christ from the Gospel. The term itself simply means good news, but for Paul and all the Christian writers of the New Testament, the term came to have a concrete, technical meaning, referring to the finished and completed action of salvation in the person of Jesus Christ. As Paul summed it up in 1 Corinthians 15, the Gospel is the death, burial, and resurrection of Jesus Christ. That this work of God in Christ is absolutely free, absolutely disconnected from any concept of merit on the part of man, will be demonstrated later in this letter.
But even if we or an angel from heaven Here Paul introduces one of two sentences that make up verses 8 and 9. This sentence is a 3rd class conditional sentence, giving a highly improbable (yet possible) situation. Paul is basically saying, "But even if we, or an angel from heaven, were to do this...". It is a hypothetical situation.
were to preach to you [a gospel] The verbal term euaggelizo, which literally means to preach/proclaim good news, normally demands that the noun gospel be supplied, as it has been here.
other than that which we preached to you The translation of the Greek preposition para is somewhat of a compromise. The word itself can admit of two different meanings when used with an accusative (as it is here): first, "beyond" or "more than" in the sense of preaching a gospel that goes beyond or contains more than the message they have already received; or, it can mean "against" as in "contrary to." This would result in this message being "other than" in the sense of being contrary to the Gospel. J.B. Lightfoot commented,

The context is the best guide to the meaning of the preposition. St. Paul is here asserting the oneness, the integrity of his Gospel. It will not brook any rival. It will not suffer any foreign admixture. The idea of contrariety therefore is alien to the general bearing of the passage, though independently of the context the preposition might well have this meaning (pg. 77).
Actually, both meanings can be seen in the term, and both fit here--we need not make a dogmatic decision between the nuances of para. The reason is evident: Paul has already asserted that there is no gospel other than the one, true message of Christ. All others are not really gospels at all. He has asserted that the Galatian teachers are wishing to change the Gospel of Christ. And how did they do this? The rest of the letter will demonstrate that they have added the works of man to the free grace of God. Therefore, they have not only gone beyond the truth (and hence into error), but the resultant message is contrary to the truth as well. Both possible meanings of para can be seen to fit with Paul's intention. ...
[Click Here to Continue Reading]


00:01:00 - Category: Exegesis - Link to this article -

Indulgences a Relic? Unknown Today? Hmmm, Really?
07/10/2007 - James White
Don't believe me. Read it yourself.


15:20:57 - Category: Roman Catholicism - Link to this article -

A Commonly Repeated Exegetical Error
07/10/2007 - James White
One of the more prominent denizens of the theological blogosphere is a man named Perry Robinson. Today he posted the following comment on the Parchment and Pen blog (referred to above). Since I have seen him argue this point before, I felt it would be useful to use it as an example of another common error in reading John 6 outside of its ancient context in the gospel itself.

As for John 6, I disagree with your interpretation since all are raised, even the wicked and so as in Adam all died, in Christ all are resurrected. (1 Cor 15:19ff) Christ loses nothing that the Father gives him but raises IT up, meaning humanity, whole and entire. Jn 6 contains no mention of election or predestination and neither does Jn 5 with Jesus' teaching there about the Resurrection.
Robinson is clearly confusing general resurrection with being raised to eternal life. In John the contrast is found between those who die in their sins, and those who are raised by Jesus to eternal life on the last day. But more to the point, Robinson has completely missed the context, and as a result, turns the text on its head. Jesus is explaining the unbelief of the Jews, those who would not come to Him (v. 36), and he does so in the context of the contrast between those given to Him by the Father. Robinson misses the key contextual element. He rightly notes the neuter "it" (v. 39) which takes all of the elect as a single group, and Jesus promises not to lose any of the elect, but to raise the entirety up on the last day to eternal life. But he misses the glorious consistency of the text that shows us that the unbelievers are contrasted with a single group, those given by the Father to the Son (37), raised up by the Son (39, 40, 44), drawn by the Father to the Son (44), enabled to come to the Son by the Father (65), those who see, believe, and look upon the Son (40), who are taught and learn from the Father (45). These are all the same group, the elect of God.


14:42:45 - Category: Exegesis - Link to this article -

Today on the Dividing Line
07/10/2007 - James White
I took the time to respond to a number of comments made on the Parchment and Pen theology blog relating to Roman Catholicism, the gospel, etc. I was going to write some lengthy articles, but I chose to use the spoken word so that I could communicate my passion and concern about these issues. Some of these blog articles were written by my good friend Dan Wallace, and I hope I will be granted as much freedom to express my heartfelt views as those expressing the other side. Here's the program (free/high quality).
During the course of the program a number of folks e-mailed me links to a papal document that is, clearly, relevant to the discussion we had going on the program, but I did not see the document until right after the DL finished. Since it is a pretty short document, I'll provide it in its entirety here. Please note especially the repetition of the assertion that the churches of the Reformation are not, in fact, true churches.

CONGREGATION FOR THE DOCTRINE OF THE FAITH

RESPONSES TO SOME QUESTIONS REGARDING CERTAIN ASPECTS
OF THE DOCTRINE ON THE CHURCH

Introduction

The Second Vatican Council, with its Dogmatic Constitution Lumen gentium, and its Decrees on Ecumenism (Unitatis redintegratio) and the Oriental Churches (Orientalium Ecclesiarum), has contributed in a decisive way to the renewal of Catholic ecclesiolgy. The Supreme Pontiffs have also contributed to this renewal by offering their own insights and orientations for praxis: Paul VI in his Encyclical Letter Ecclesiam suam (1964) and John Paul II in his Encyclical Letter Ut unum sint (1995).

The consequent duty of theologians to expound with greater clarity the diverse aspects of ecclesiology has resulted in a flowering of writing in this field. In fact it has become evident that this theme is a most fruitful one which, however, has also at times required clarification by way of precise definition and correction, for instance in the declaration Mysterium Ecclesiae (1973), the Letter addressed to the Bishops of the Catholic Church Communionis notio (1992), and the declaration Dominus Iesus (2000), all published by the Congregation for the Doctrine of the Faith.

The vastness of the subject matter and the novelty of many of the themes involved continue to provoke theological reflection. Among the many new contributions to the field, some are not immune from erroneous interpretation which in turn give rise to confusion and doubt. A number of these interpretations have been referred to the attention of the Congregation for the Doctrine of the Faith. Given the universality of Catholic doctrine on the Church, the Congregation wishes to respond to these questions by clarifying the authentic meaning of some ecclesiological expressions used by the magisterium which are open to misunderstanding in the theological debate.

RESPONSES TO THE QUESTIONS

First Question: Did the Second Vatican Council change the Catholic doctrine on the Church?

Response: The Second Vatican Council neither changed nor intended to change this doctrine, rather it developed, deepened and more fully explained it.

This was exactly what John XXIII said at the beginning of the Council[1]. Paul VI affirmed it[2] and commented in the act of promulgating the Constitution Lumen gentium: "There is no better comment to make than to say that this promulgation really changes nothing of the traditional doctrine. What Christ willed, we also will. What was, still is. What the Church has taught down through the centuries, we also teach. In simple terms that which was assumed, is now explicit; that which was uncertain, is now clarified; that which was meditated upon, discussed and sometimes argued over, is now put together in one clear formulation"[3]. The Bishops repeatedly expressed and fulfilled this intention[4].

Second Question: What is the meaning of the affirmation that the Church of Christ subsists in the Catholic Church?

Response: Christ "established here on earth" only one Church and instituted it as a "visible and spiritual community"[5], that from its beginning and throughout the centuries has always existed and will always exist, and in which alone are found all the elements that Christ himself instituted.[6] "This one Church of Christ, which we confess in the Creed as one, holy, catholic and apostolic […]. This Church, constituted and organised in this world as a society, subsists in the Catholic Church, governed by the successor of Peter and the Bishops in communion with him"[7].

In number 8 of the Dogmatic Constitution Lumen gentium 'subsistence' means this perduring, historical continuity and the permanence of all the elements instituted by Christ in the Catholic Church[8], in which the Church of Christ is concretely found on this earth.

It is possible, according to Catholic doctrine, to affirm correctly that the Church of Christ is present and operative in the churches and ecclesial Communities not yet fully in communion with the Catholic Church, on account of the elements of sanctification and truth that are present in them.[9] Nevertheless, the word "subsists" can only be attributed to the Catholic Church alone precisely because it refers to the mark of unity that we profess in the symbols of the faith (I believe... in the "one" Church); and this "one" Church subsists in the Catholic Church.[10]

Third Question: Why was the expression "subsists in" adopted instead of the simple word "is"?

Response: The use of this expression, which indicates the full identity of the Church of Christ with the Catholic Church, does not change the doctrine on the Church. Rather, it comes from and brings out more clearly the fact that there are "numerous elements of sanctification and of truth" which are found outside her structure, but which "as gifts properly belonging to the Church of Christ, impel towards Catholic Unity"[11].

"It follows that these separated churches and Communities, though we believe they suffer from defects, are deprived neither of significance nor importance in the mystery of salvation. In fact the Spirit of Christ has not refrained from using them as instruments of salvation, whose value derives from that fullness of grace and of truth which has been entrusted to the Catholic Church"[12]. ...
[Click Here to Continue Reading]


12:26:42 - Category: The Dividing Line - Link to this article -

Happy Birthday, Jean Cauvin
07/10/2007 - James White
Jean Cauvin, aka, John Calvin, was born July 10, 1509 in Noyon, France. Today is Calvin's 498th birthday.
I have often said that the ink of Calvin's writings smudges. That is, he had the ability to write in a timeless fashion, in a way that speaks to generation after generation. His was a rare gift.
I could pray that God would raise up more Calvins in our day of desperate apostasy in the West, but that would be a blessing we truly do not deserve. So on this Calvin's 498th birthday, a voice from the past that speaks clearly still:

Again, it is certain that man never achieves a clear knowledge of himself unless he has first looked upon God's face, and then descends from contemplating him to scrutinize himself. For we always seem to ourselves righteous and upright and wise and holy -- this pride is innate in all of us -- unless by clear proofs we stand convinced of our own unrighteousness, foulness, folly, and impurity. Moreover, we are not thus convinced if we look merely to ourselves and not also to the Lord, who is the sole standard by which this judgment must be measured. For, because all of us are inclined by nature to hypocrisy, a kind of empty image of righteousness in place of righteousness itself abundantly satisfies us. And because nothing appears within or around us that has not been contaminated by great immorality, what is a little less vile pleases us as a thing most pure -- so long as we confine our minds within the limits of human corruption. Just so, an eye to which nothing is shown but black objects judges something dirty white or even rather darkly mottled to be whiteness itself. Indeed, we can discern still more clearly from the bodily senses how much we are deluded in estimating the powers of the soul. For if in broad daylight we either look down upon the ground or survey whatever meets our view round about, we seem to ourselves endowed with the strongest and keenest sight; yet when we look up to the sun and gaze straight at it, that power of sight which was particularly strong on earth is at once blunted and confused by a great brilliance, and thus we are compelled to admit that our keenness in looking upon things earthly is sheer dullness when it comes to the sun. So it happens in estimating our spiritual goods. As long as we do not look beyond the earth, being quite content with our own righteousness, wisdom, and virtue, we flatter ourselves most sweetly, and fancy ourselves all but demigods. Suppose we but once begin to raise our thoughts to God, and to ponder his nature, and how completely perfect are his righteousness, wisdom, and power -- the straightedge to which we must be shaped. Then, what masquerading earlier as righteousness was pleasing in us will soon grow filthy in its consummate wickedness. What wonderfully impressed us under the name of wisdom will stink in its very foolishness. What wore the face of power will prove itself the most miserable weakness. That is, what in us seems perfection itself corresponds ill to the purity of God. (Institutes I:I:2)
00:01:00 - Category: Reformed Apologetics - Link to this article -

The Scriptural Roots of Catholic Teaching?
07/09/2007 - James Swan
I recently purchased The Scriptural Roots of Catholic Teaching by Chantal Epie (New Hampshire: Sophia Institute Press, 2002), subtitled, How the Bible Proves the Truth of the Catholic Faith. Sophia Institute Press says this book will give "solid scriptural proof" for a number of distinctly Catholic beliefs, the first being, "God's revelation comes through the Bible, Tradition, and the Church's teaching authority." This is the subject matter of chapter one.
Epie begins by presenting evidence the Gospel was first preached orally. The defenders of Rome begin here, because only by establishing a vague category of unwritten doctrine are they able to bind men's consciences to non-biblical material. Epie's solid scriptural proof included John 21:25 and 2 Thes. 2:15. She argues:

"So it appears clearly that there was a considerable part of the Lord's teachings, later taught in their turn by the Apostles, that were not written down and cannot therefore be found in the Bible. These teachings, however, were faithfully transmitted to the Christian communities" (p.7).

"If we want to be faithful to God's word, we have to accept both the written revelation and this other part of revelation that was handed down to us by word of mouth and preserved for all generations in the Tradition of the Church" (p.7).

Are John 21:25 and 2 Thes. 2:15 solid scriptural proof for authoritative non-biblical oral tradition? No. With the former, Epie does not provide evidence of any other things Jesus did later handed down via infallible Tradition. Here would be a good time to present extra-Biblical information on any miracle Jesus performed or teaching imparted. Epie must be pressed on her interpretation. If she's positing the other things Jesus did are contained in Tradition, she needs to define the extent of this extra-Biblical content. John asserts, "...[I]f they were written in detail, I suppose that even the world itself would not contain the books that would be written." Exactly how much of this content and depth of detail of this content does the Roman Catholic Church have? Epie's prooftext demands an extraordinary amount of information. If Scripture + Tradition = a complete rule of faith, one must press Catholic use of this verse to provide that complete rule of faith. It appears that the Catholic position must borrow capital from the Protestant position. Protestants hold a sufficient authority does not need to be exhaustive in every detail. By implication, the Catholic must also adhere to this, unless they can provide the complete content mentioned in John 21:25.
John says earlier, "Therefore many other signs Jesus also performed in the presence of the disciples, which are not written in this book; but these have been written so that you may believe that Jesus is the Christ, the Son of God; and that believing you may have life in His name" (John 20:30-31). Note, that of which John wrote was for a purpose: that one may believe Jesus is the Christ and Son of God. He doesn't say the rest was left as infallible Tradition so that one may believe Jesus is the Christ and Son of God.

The second major prooftext is 2 Thessalonians 2:15 (which ironically, Epie refers to as 2:14). The Catholic assumption is that the unwritten traditions referred to are different than those which are written. Such cannot be proven from this verse. The Catholic must be pressed to prove that both categories contain different information. 2:14 speaks of the Gospel, not doctrines like papal infallibility or indulgences. If these Traditions indeed exist, the act of producing them should be an easy task. Roman Catholics like Epie (whose view strongly implies partim-partim), must be pressed to produce what they claim to have. Further, Note what Paul says in 2:5, after writing on the man of lawlessness, "Do you not remember that while I was still with you, I was telling you these things?" The content being told matched that being written.

Epie states:


"As the Bible is the word of God, we can safely conclude that God has warned us that His revelation is to be found not only in Holy Scripture, but also in the Tradition of the Church, transmitted from generation to generation by word of mouth, then also in the writings of early Christians such as St. Polycarp, disciple of St. John, St. Ignatius of Antioch, St. Augustine, etc. Obviously, there can be no contradictions between Holy Scripture and Tradition, as both take their origin from the revelation of the one true God" (p.8).

To quote an old commercial, where's the beef? She states tradition passed orally generation to generation, and then safely arrived in the writings of the early Christians. She needs to provide at least one example. She can't warn the people of God to hold traditions she cannot define. Epie should note well the warning issued by Augustine:

"But when He Himself was silent about such things, which of us could say, It is this or that? Or if he venture to say it, how will he prove it? For who could manifest such vanity or recklessness as when saying what he pleased to whom he pleased, even though true, to affirm without any divine authority that it was the very thing which the Lord on that occasion refused to utter? Which of us could do such a thing without incurring the severest charge of rashness, a thing which gets no countenance from prophetic or apostolic authority? For surely if we had read any such thing in the books confirmed by canonical authority, which were written after our Lord's ascension, it would not have been enough to have read such a statement, had we not also read in the same place that this was actually one of those things which the Lord was then unwilling to tell His disciples, because they were unable to bear them" [Tractate 96].
00:01:00 - Category: Roman Catholicism - Link to this article -

Two Sermons and a Spurgeon Thought
07/09/2007 - James White
I had the opportunity to minister in both morning and evening services at the Phoenix Reformed Baptist Church this weekend, speaking from Matthew 7 in the morning, and Galatians 1 in the evening. You can find the sermons here. The morning sermon addressed the plague represented by the Hodges/Wilkin "cheap grace" teaching, and the evening emphasized the fact that the gospel has been delivered with clarity, so that when we are called to its defense, we do not need to despair in identifying it. Along those lines, I read the following from Spurgeon back in late May, and wanted to note it on the blog:

"Cursed be the man before the Lord, that riseth up and buildeth this city Jericho." Joshua 6:26
Since he was cursed who rebuilt Jericho, much more the man who labours to restore Popery among us. In our fathers' days the gigantic walls of Popery fell by the power of their faith, the perseverance of their efforts, and the blast of their gospel trumpets; and now there are some who would rebuild that accursed system upon its old foundation. O Lord, be pleased to thwart their unrighteous endeavours, and pull down every stone which they build. It should be a serious business with us to be thoroughly purged of every error which may have a tendency to foster the spirit of Popery, and when we have made a clean sweep at home we should seek in every way to oppose its all too rapid spread abroad in the church and in the world. This last can be done in secret by fervent prayer, and in public by decided testimony. We must warn with judicious boldness those who are inclined towards the errors of Rome; we must instruct the young in gospel truth, and tell them of the black doings of Popery in the olden times. We must aid in spreading the light more thoroughly through the land, for priests, like owls, hate daylight. Are we doing all we can for Jesus and the gospel? If not, our negligence plays into the hands of the priestcraft. What are we doing to spread the Bible, which is the Pope's bane and poison? Are we casting abroad good, sound gospel writings? Luther once said, "The devil hates goose quills" and, doubtless, he has good reason, for ready writers, by the Holy Spirit's blessing, have done his kingdom much damage. If the thousands who will read this short word this night will do all they can to hinder the rebuilding of this accursed Jericho, the Lord's glory shall speed among the sons of men. Reader, what can you do? What will you do?
Evening Devotion for May 29th
00:00:59 - Category: Pastoral Theology - Link to this article -

From Eighteen Years Ago: Galatians Commentary #1
07/08/2007 - James White
Many moons ago, before the advent of the worldwide web, etc., believe it or not, folks still wrote stuff. It just didn't get as large an audience, which, in most instances, is probably a good thing. Anyway, back when I was skinny and had hair, I wrote a commentary on Galatians. It was for an extended Bible study I was leading at the time. I happened across the notebook containing that material, and found that reading the commentary on 1:6-10 reminded me that even I am tempted to think that "things are just getting worse and worse." Yet, unless I was exaggerating back then, the issues really have not changed. In one sense it is good that I remain very concerned when I encounter those who are willing to say that God has, in essence, "mumbled" in revealing the gospel so that it can be seen as a very vague, very multi-form thing that really allows for no real definition. But this is nothing new. I was talking about it back in the late 80s, and if the Lord gives me another twenty years, I'll be at it then, too, as long as the Lord gives me breath.

Translation
II. Paul's Amazement at the Galatians (1:6-9)

6. I am amazed that you are so quickly being moved from the One who called you by the grace of Christ unto another gospel, 7. which is really not another, except there are those who are troubling you and are wishing to change the Gospel of Christ. 8. But; even if we, or an angel from heaven, were to preach to you [a gospel] other than that which we preached to you, let him be anathema. 9. As we said before I say now again, if anyone is preaching [a gospel] other than that which you received, let him be anathema.

Commentary:
In all of Paul's other epistles, he follows his salutation with words of commendation, and assurances of his continuing prayer for the Christians in the church in that cities or in those cities to which the letter is addressed. Even when writing to Corinth, in the midst of great difficulties and immorality in the church, he does this. Only in Galatians is there no positive word, no commendation. The issue is too important for anything to get in the way of immediate correction, immediate warning.
He begins by saying that he is amazed at the Galatians. The term speaks of absolute wonderment and shock. He is dumbfounded by their actions. What causes his amazement? you are so quickly being moved from the One who called you... This is what troubles the Apostle. The term translated so quickly can either refer to quickness in the sense of a short period of time (which would have bearing upon just when the epistle was written, for this would seemingly indicate a short period of time between the initial evangelization of these churches, and their subsequent moving away from the truth of the Gospel) or it can refer instead to the ease with which they were being convinced of another teaching. In either case, Paul is amazed at their instability, their fickleness.
The Galatian believers, in their acceptance of this other gospel, are being moved from the One who called them. The term is often translated as a middle reflexive, which would yield the translation, "you are moving yourselves...." However, despite the good evidence for this amongst scholars, others point out that the blame for this defection is primarily placed upon the false teachers by Paul, for it is they who are actively troubling the Christians in Galatia. Hence, we feel that a more consistent rendering would be to take the verb as a passive, as we have in our translation.
Any movement away from the true Gospel, according to Paul, is a movement away from God Himself, who called each believer by the grace of Christ. Here is defection of the gravest sort, resulting in terrible guilt both for those who would encourage such treason as well as those who would abandon their faith. Paul does not indicate that these Galatians have gone to a point of no return, and, if they heeded the warnings of this letter, they certainly could have turned back from their course of destruction. However, the truth remains that one cannot substitute another gospel and claim to be moving closer to God. God's truth and the Gospel cannot be separated from one another.
The concept of God being the absolute of the entire universe that underlies Paul's thinking here is sadly foreign to modern man. God is true. Since the eternal, personal God of the Bible exists, then truth exists as well. Truth is absolute--it is defined by God's being. Man is not the measure of truth. If God reveals something to be true, then it is true, irrespective of whether man accepts it as true or not. Here, the Gospel of God is true. If a man does not accept this Gospel, or opts for another gospel, then he is, by so doing, moving away from God. His beliefs, then, are false. The fact that so many who today claim to be Christians and yet deny that the Gospel can even be defined with sufficient clarity to allow one to say this is true teaching and this is false teaching shows how deeply the humanistic/naturalistic world-view has invaded the church. ...
[Click Here to Continue Reading]


00:01:00 - Category: Exegesis - Link to this article -

Five More Luther Myths
07/07/2007 - James Swan
I noticed my last entry Ten Luther Myths was picked up on a number of blogs and discussion boards. Here are five more.

1. Luther Had a Mental Disorder?
The story goes that while listening to a Gospel lesson at mass on Mark 9:14-29 about an evil spirit being cast out, Luther fell to the floor in the choir of the monastery at Erfurt crying out, "It is not me, not me!" Luther is said to be crying out he was not demon possessed. Psychologist Erik Erikson wrote an entire chapter in his book Young Man Luther on this incident, concluding Luther had a mental disorder. The source for the story comes not from the pen of Luther, but rather from the writing of one of Luther's earliest Roman Catholic opponents, Cochlaeus, who got the story third hand. Cochlaeus was devoted to destroying Luther. He would print anything he could find to use against him, whether true or not. Cochlaeus was convinced Luther was demon possessed and had been seen with the Devil. Cochlaeus stated of Luther, "...he knows the Devil well, and is in turn well known by him... he was even seen by certain people to keep company bodily with the Devil."

2. Luther Said "Be a Sinner and Sin Boldly" Because Salvation is by Faith Alone and Works Do Not Matter
More than a few Catholic authors have accused Luther of teaching a wanton lawlessness of sinning boldly. If justification is by faith alone, aren't Christians then free to sin as much they want? In 1521 Luther wrote to Melanchthon and stated, "If you are a preacher of grace, then preach a true and not a fictitious grace; if grace is true, you must bear a true and not a fictitious sin. God does not save people who are only fictitious sinners. Be a sinner and sin boldly, but believe and rejoice in Christ even more boldly, for he is victorious over sin, death, and the world." Luther was prone to strong hyperbole. It's his style, and this statement is a perfect example. Luther's point is not to go out and commit multiple amounts of gleeful sin everyday, but rather to believe and rejoice in Christ even more boldly despite the sin in our lives. Throughout his career, Luther taught that faith was a living faith. Luther stated, "Faith is a living, restless thing. It cannot be inoperative. We are not saved by works; but if there be no works, there must be something amiss with faith." Luther also stated, "Accordingly, if good works do not follow, it is certain that this faith in Christ does not dwell in our heart, but dead faith." Luther preached and taught this regularly.

3. Luther Took Books Out of the Bible?
Luther's translation of the Bible contained all of its books. Luther also translated and included the Apocrypha, saying, "These books are not held equal to the Scriptures, but are useful and good to read." He expressed his thoughts on the canon in prefaces placed at the beginning of particular Biblical books. In these prefaces, he either questioned or doubted the canonicity of Hebrews, James, Jude, and Revelation (his Catholic contemporaries, Erasmus and Cardinal Cajetan, likewise questioned the canonicity of certain New Testament books). Of his opinion, he allows for the possibility of his readers to disagree with his conclusions. Of the four books, it is possible Luther's opinion fluctuated on two (Hebrews and Revelation). Luther was of the opinion that the writers of James and Jude were not apostles, therefore these books were not canonical. Still, he used them and preached from them.

4. Luther Was "Extraordinarily Devoted to the Blessed Virgin Mary"?
Normally Catholics vilify Luther. But, when it comes to Mary, Luther becomes a leader all Protestants should learn a great lesson in Mariology from. True, Luther said some nice things about Mary. Luther though saw the idol medieval theology had created. His abandoning of the intercession of the saints and his doctrine of justification significantly changes his Marian approach. Therefore, Luther was not devoted in any sort of Roman Catholic sense to Mary. True, he used the phrase Mother of God, but did so intending the rich Christ-centered usage of Theotokos when discussing the incarnation or Christ's Deity. He also uses the term simply as a synonym for Mary, which was common in the sixteenth century. Perhaps the most startling aspect of Luther's Mariology is his lifelong belief in her perpetual virginity. While holding this belief, Luther will not have Mary's perpetually virginity extolled. He condemns those who venerate this attribute, and notes that it exists only to bring forth the Messiah. He abandoned the Immaculate Conception sometime after 1527. In 1532 he preached, "Mother Mary, like us, was born in sin of sinful parents, but the Holy Spirit covered her, sanctified and purified her so that this child was born of flesh and blood, but not with sinful flesh and blood."

5. Did Luther Really Say " Here I Stand"?
The most famous of all statements from Luther might actually be one he never said. Standing before Emperor Charles V and Papal authorities, Luther refused to recant of the charges made against him and the books he had written. Defying Church and Emperor, his famous speech ends, "Here I stand; I can do no other. God help me." While the earliest printed versions of this historic event include these words, they were not recorded on the spot. Luther's famous biographer Roland Bainton suggests, "The words, though not recorded on the spot, may nevertheless be genuine, because the listeners at the moment may have been too moved to write" (Bainton, Here I Stand, 144).


00:01:00 - Category: General Apologetics - Link to this article -

Mormonism 101: Third Level Statements (#2)
07/06/2007 - James White
Student Manual
The LDS Church also offers various courses in religion and doctrine, and publishes manuals to go along with these courses. One such manual, Doctrines of the Gospel,[1] is meant for the Religion 231 and 232 classes. Early on (Chapter 3) it addresses the nature of God from the LDS viewpoint. We should no longer be surprised that as soon as the topic is broached, Joseph Smith's King Follett sermon is cited as authoritative by this official Church publication. But then we have an interesting statement from Spencer W. Kimball:

God made man in his own image and certainly he made woman in the image of his wife-partner (Spencer W. Kimball, The Teachings of Spencer W. Kimball, p.25).
Again we encounter the concept of the heavenly Mother, God's wife in heaven, and have the interesting assertion that women are made, not in the image of God, but in the image of God's wife-partner.
The discussion goes on,[2] eventually coming to the topic, "The Father presides over the Godhead." Mormon Apostle Bruce R. McConkie is cited so as to define what the Godhead is:

Three glorified, exalted, and perfected personages comprise the Godhead or supreme presidency of the universe. . . . They are: God the Father; God the Son; God the Holy Ghost.
Though each God in the Godhead is a personage, separate and distinct from each of the others, yet they are one God . . . , meaning that they are united as one in the attributes of perfection. For instance, each has the fulness of truth, knowledge, charity, power, justice, judgment, mercy, and faith. Accordingly they all think, act, speak, and are alike in all things; and yet they are three separate and distinct entities. Each occupies space and is and can be in but one place at one time, but each has power and influence that is everywhere present. (McConkie, Mormon Doctrine, p. 319.)
The unity of the Godhead, then, is not an ontological unity (that is, a unity of being), but a unity of agreement between three separate and distinct entities. These entities occupy space and can be in but one place at one time. So in essence, the unity of the Godhead in Mormon theology would be akin to saying the Congress is one in agreeing on a bill, while consisting of multiple separate entities or persons.

Achieving a Celestial Marriage
A celestial marriage, i.e., one wherein the couple is sealed in the Mormon Temple, is the key to exaltation according to another publication produced by the Church of Jesus Christ of Latter-day Saints. Achieving a Celestial Marriage is another student manual, copyrighted 1992 by the Corporation of the President of The Church of Jesus Christ of Latter-day Saints. What it says about God is especially relevant, since it does so in the context of guiding couples into the very relationship that makes exaltation to godhood possible! On pages 129-132 we encounter the plain and clear words of this official publication regarding the means by which men are exalted to the status of a God. As normal, the source begins with the idea of man's capacity for progress and exaltation, and from this, moves to the idea that God Himself went through a similar process.

The gospel of Jesus Christ teaches that man is an eternal being, made in the image and likeness of God. It also holds that man is a literal child of God and has the potential, if faithful to divine laws and ordinances, of becoming like his heavenly parent. These truths are generally well understood by Latter-day Saints.
The reader has surely noted the repeated emphasis, throughout the literature surveyed so far, on the absolute necessity of faithfulness to divine laws and ordinances if one is to gain exaltation. Here these concepts are said to be definitional of the gospel of Jesus Christ itself. We cannot emphasize too strongly that in Mormonism this idea of advancement to godhood is the gospel of the Mormon Church! If we fail to understand this, we risk seeing this as a mere side-issue, rather than the defining concept that it is. The necessity of obedience to such laws comes out in the next section as well:

Less well understood, however, is the fact that God is an exalted man who once lived on an earth and underwent experiences of mortality. The Prophet Joseph Smith refers to this as the great secret. (Times and Seasons 5:613 [15 Aug. 1844]. See also Joseph Smith, Teachings of the Prophet Joseph Smith, p. 345.) The progression of our Father in heaven to godhood, or exaltation, was strictly in accordance with eternal principles, for he who is not able to abide the law of a celestial kingdom cannot abide a celestial glory. (D&C 88:22.)
One of the concepts that is especially troubling to the Christian reviewer of these beliefs is the idea that part and parcel of the idea of exaltation and the very power of God is the idea of procreation. It is not as if there is something wrong with human sexuality: but the projection of creaturely means of propagation onto the Creator Himself is what causes the orthodox Christian to read the following words with amazement:

By definition, exaltation includes the ability to procreate the family unit throughout eternity. This our Father in heaven has power to do. His marriage partner is our mother in heaven. We are their spirit children, born to them in the bonds of celestial marriage.
The Lord would have all his children attain exaltation, but men must have their agency. Only those who subscribe by ordinance and by faithful adherence to covenant are worthy of a continuation of the seeds forever and ever. (D&C 132:19.)
When making the decision concerning the magnitude of difference between the LDS view of God, and the historic Christian view, the idea that God has a continuation of the seeds forever and ever, and that this is made a part of His deity, should be kept in mind.
This section is followed by one titled God was once a mortal man, and again, we find the LDS Church falling back, not upon her Scriptures to teach her people, but the King Follett Funeral Discourse. Subtitles include "He Lived on an Earth Like Our Own" and "He Experienced Conditions Similar to Our Own and Advanced Step by Step." This is followed by another section, "God is Now an Exalted Man with Powers of Eternal Increase," with a subtitle, "Our Father in Heaven Lives in an Exalted Marriage Relationship." Under this section Melvin J. Ballard is quoted:

No matter to what heights God has attained or may attain, he does not stand alone: for side by side with him, in all her glory, a glory like unto his, stands a companion, the Mother of his children. For as we have a Father in heaven, so also we have a Mother there, a glorified, exalted, ennobled Mother." (Melvin J. Ballard, as quoted in Bryant S. Hinckley, Sermons and Missionary Services of Melvin J. Ballard, pp. 205-6.)
The repetition of the same theme concerning the heavenly Mother should also play a large role in comparing LDS teaching to historic Christian theology. The literal parent-child relationship of God and humans is then emphasized with subtitles including "We Are Literal Children of God" and "We Lived with our Heavenly Parents Prior to Coming to Earth."
----------
[1]Doctrines of the Gospel, (Salt Lake City: The Church of Jesus Christ of Latter-day Saints, 1986), pp. 7-8.
[2] The person familiar with LDS theology will find it interesting that in the intervening material there is a citation of Bruce R. McConkie's Fireside talk at BYU titled, Our Relationship with the Lord. This talk is famous, for in it McConkie counseled against seeking a personal relationship with the Lord Jesus Christ. The impossible position the LDS are placed in by their theology of God is well illustrated in McConkie's attempts to explain just who it is that Mormons worship, and how Jesus is not to be worshipped as the Father is. This leads to a direct violation of the commandment to worship Jehovah alone.


00:01:00 - Category: Mormonism - Link to this article -

Today on the Dividing Line
07/05/2007 - James White
No calls today, managed to get through a major portion of the cross-examination in the Ally/Licona debate. Spent a good deal of time taking apart Shabir Ally's attempt to get around a very well developed point by Licona on the issue of nails in Roman crucifixion. Here's the program (free/high quality).


20:43:51 - Category: The Dividing Line - Link to this article -

A Clue
07/05/2007 - James White
Here's a clue as to where I was last week!

17:29:28 - Category: Personal - Link to this article -

Synergism Belongs in a Car Dealership, not in Divine Salvation.
07/05/2007 - Alan Kurschner
The "Calvinist vs. Arminian" debate throughout church history is substantially a debate between what is called "synergism" and "monergism." It is impossible for there to be any third option (well, ok, if one is willing to be a Pelagian). For those who are new to the Calvinist-Arminian debate, the following is an instructive primer on the two perennial branches of theological systems in Christianity. Or to put it another way, there are two very different ways for believers to view their salvation.
In general, the first type (the Arminian-Synergist) affirm what is called "synergism." They believe that two forces in the universe are necessary to bring about regeneration in the life of the sinner. In specifics, the two forces at work (cooperation) that are necessary to bring about regeneration, or spiritual life, is the will of man and the Holy Spirit (grace).
To put it another way, the work of the Holy Spirit is dependent on the creature's will, hence, "synergism" (working together). These individuals will sincerely say, "I believe in grace alone." But in reality, they believe that grace is not alone (sufficient), but that man's will is necessary for regeneration to be effective.
It could be said that these individuals are "functional" Arminians because even though some will deny the label, their theology functions synergistically (thus, how they identify themselves is inconsistent with what they teach and believe).
The second group of believers (the Calvinist-Monergist) affirm what is called "monergism." They believe that there is only one force in the universe (grace alone) that brings about regeneration in the life of the sinner. In specifics, because of the deadness of man's spiritual state, his moral inability, the Holy Spirit performs the miracle of spiritual resurrection (regeneration) in that person, hence, "monergism" (one work). Grace is sufficient to be effective, and does not depend on some action of man.
In other words, the Holy Spirit does not merely whisper in the hardened sinner's ear and hopes that the rebel sinner will "cooperate"; rather, while the sinner is in a state of hardness and rebellion, the Holy Spirit penetrates in the will of man and performs the miracle of spiritual life (regeneration). That is grace alone. Faith does not precede regeneration, regeneration precedes faith.
But because of his great love for us, God, who is rich in mercy, made us alive with Christ even when we were dead in transgressions– it is by grace you have been saved. Ephesians 2:4-5
Yet to all who received him, to those who believed in his name, he gave the right to become children of God— children born not of natural descent, nor of human decision or a husband's will, but born of God." John 1:12-13
He who belongs to God hears what God says. The reason you do not hear is that you do not belong to God." John 8:47
Arminians cannot affirm monergism (grace alone); they must always have the creature's will as the final determiner of their destiny, not God. I must give Arminians some credit though. Invariably, they pray (without knowing) Calvinisticly, "God, change my unbelieving relative's heart." I have never heard them pray, "God, only whisper in my relative's ear, but don't change their heart unless you've been given permission." But the Calvinist prays and affirms biblical truth consistently.
For further reading on this subject, see this copious source.


16:34:00 - Category: Reformed Apologetics - Link to this article -

A Response Going Back to the Beckwith Reversion
07/05/2007 - James White
This e-mail just came in, going back to the discussion of Beckwith's conversion a few months ago. It is illustrative again of how converts tend to be folks who only listen to Rome's side, and it is rare, very rare indeed, to find one who actually asked themselves the question, "I wonder if anyone has responded to this stuff?"

Reading your article regarding Beckwith (the head of the ETS) from May 3rd brings me to respond. I agree with your statement that "it is far beyond my comprehension and understanding." This is apparent by your remarks. I know that most Catholic as well as Protestants cannot stand up and explain their faith and these may be the ones that will sway with the direction of the wind, but those who do comprehend and understand will not. Your argument implies that a Catholic does not have a biblical background of understanding and thus lies their problem. You apparently have not studied enough.
Such is possible, but, if that were the case, Brenda, after nearly three dozen debates with the leading apologists of Roman Catholicism, wouldn't that be rather obvious?

Alot of what you read gives you the impression that the "come home to Rome" articles are based on everything but the scriptures. Not so.

There is, of course, a vast difference between citing Scriptures (which every religion that expresses any fealty to them does) and handling them consistently and accurately. Here's an excellent example for you:




I would have not coverted if not for the study of scriptures along with historical fact. One of the many examples would be linking Christ having the authority and passing the authority to Peter with the Keys while linking this to Isaiah 22 -keys given to the Prime Minister of the Kingdom as well as linking it to the two times in the Old Testament (forshadowing the new) where Joseph and Daniel were given information by God, after which they speak it and then are given a position of second in command in the kingdom... certainly is one of the many numerous reasons I see and that I converted and will remain with the Church that Christ established and promised that he would guide into all Truth.
I would have to ask, then, if you find reason to reject this use of Isaiah 22, would you then leave the Roman communion? Did you, before you converted, consider replies to Rome's claims? Here is a brief commentary that I wrote on the text in my book, The Roman Catholic Controversy eleven years ago:

I comment briefly on the novel attempt by Roman Catholic apologists to apply Isaiah chapter 22, and the key to the house of David, to Peter himself in Matthew chapter 16. Such an attempted connection is logically necessary for the Roman position, for there must be some effort made to establish succession in this passage, for Matthew's words make no mention of it. Yet, upon what basis do we identify the keys (plural, Greek: klei/daj) of the kingdom of heaven, which are associated plainly with the preaching of the Gospel of Jesus Christ, with the key (singular, Greek: klei/n as cited in Rev. 3:7; some LXX manuscripts have "glory" instead of "key," while other manuscripts have the singular form of the term "key" klei,dan. The Hebrew of Isaiah 22:22, x;Tep.m; is singular as well) of the house of David, which is Messianic in nature? And should we not instead accept the interpretation given by the Lord Jesus himself, when he cites Isaiah 22:22 of Himself in Revelation 3:7, "And to the angel of the church of Philadelphia write: He who is holy, who is true, who has the key of David, who opens and no one will shut, and who shuts and no one opens, says this." Jesus has, present tense (Greek: o` e;cwn), the key of David. He does not say that He gives this key to anyone else. Indeed, when we look at how the Lord introduces Himself in each of these letters, the descriptions set Him apart from all creatures. Should we not then reject such an obvious attempt at eisegesis, and instead stay with the plain meaning of Scripture? I pause only briefly to note that I am unaware of a single Father of the Christian faith in the first 700 years of the Christian era who ever connected Isaiah 22:22 with Matthew 16, and then applied this to Peter's supposed successors. Few interpretational stretches are as devoid of patristic support as this one.
...
[Click Here to Continue Reading]


11:22:57 - Category: Mail Bag - Link to this article -

Another Heart, Mind, and Body Set Free
07/05/2007 - Mike Porter
A passage that is very familiar to those of us who strongly emphasize the depravity of man and the gravity of sin is Romans 1:18: "For the wrath of God is revealed from heaven against all ungodliness and unrighteousness of men who suppress the truth in unrighteousness."
That word "suppress" is intriguing, for it presumes knowledge of the truth in order to suppress the truth. It is deliberate to the degree that the truth wishes to make itself known, or rather, as the passage indicates, is being made known, but the man does whatever is in his power to push it down. I have often likened this struggle with that of my son who has some toys that he tries to keep from floating to the top of the water when he swims. If he loses focus and stops keeping it under it begins to surface and he is forced to work even harder to keep the toy suppressed under the water. If he changes his position, his arms tire, or his Dad comes by and taps it a little (Dad can be a meany!) all is lost and it comes up anyway. The truth is revealed, but men seek to suppress the truth by any means necessary.
Recently, I read an article of a man who gives a testimony that he has been freed from homosexuality. But, this is not an ordinary man. He was a leader within the gay rights movement, founder of a homosexual magazine that targeted teens and young people, and was called upon to speak and defend homosexual lifestyles. As I read this article, I was impressed as to how many times he commented about how often he had to push the truth down so it would not reveal itself. He stated:

Homosexuality allows us to avoid digging deeper, through superficiality and lust-inspired attractions – at least, as long as it remains "accepted" by law. As a result, countless miss out on their truest self, their God-given Christ-self.
and
God is regarded as an enemy by many in the grip of homosexuality or other lustful behavior, because He reminds them of who and what they truly are meant to be. People caught in the act would rather stay "blissfully ignorant" by silencing truth and those who speak it, through antagonism, condemnation and calling them words like "racist," "insensitive," "evil" and "discriminatory."
Not only did he train himself to ignore God and even hate him, but he and others also trained their guns against others who objected to that lifestyle. Again, it is amazing how accurate the Scriptures are in describing the nature and power of sin for those who are mightily in love with it. They not only approve, but give hearty approval of the same.
Michael Glatze gives credit to God continuing to pursue him despite all that he had done and that finally he is freed from the slavery of homosexuality. And, with no uncertain terms he makes it clear that his entire lifestyle was a choice he made and gave no credence to the idea that he was biologically designed to sin in that fashion.
I cannot speak of his affiliation with church or any such thing, but taking his testimony at face value, it would be easy to conclude that Mr. Glatze is an example of what I have recently written about: The King subdues his subjects.
Claiming that it was God, Mr. Glatze rejoices in his liberation. I will take joy in that and I will remind myself the lesson here is that we may share the faith and preach the Gospel and feel we have failed to budge an ant hill. But it is the work of the Holy Spirit to move mountains.



01:00:00 - Category: Christian Worldview - Link to this article -

Islamic Peace?
07/04/2007 - Mike Porter
"American and European arrogance!" That is what we are told. "Western foreign policy!" It is our fault, we have heard over and over. Muslims are the poor victims of western arrogance and imperialism, they tell us, and our culture, our victimized and ever so compassionate culture, so quick to be sensitive but so slow to be discerning, begin to parrot those claims. After all, it's just true, right?
Well, some of us never bought it. Thinly veiled within all the shouting, the rhetoric, the threats--all of it--has just been good old fashioned religious hatred. At least, this is the statement of a man who was once a member of the British Jihadi Network.
They were never fighting for equality. Never were they figting for fairness or justice. They have always been fighting for domination. It is not political, it is theological, says this author:


How do Islamic radicals justify such terror in the name of their religion?

There isn't enough room to outline everything here, but the foundation of extremist reasoning rests upon a model of the world in which you are either a believer or an infidel.

Formal Islamic theology, unlike Christian theology, does not allow for the separation of state and religion: they are considered to be one and the same.

For centuries, the reasoning of Islamic jurists has set down rules of interaction between Dar ul-Islam (the Land of Islam) and Dar ul-Kufr (the Land of Unbelief) to cover almost every matter of trade, peace and war.

But what radicals and extremists do is to take this two steps further. Their first step has been to argue that, since there is no pure Islamic state, the whole world must be Dar ul-Kufr (The Land of Unbelief).

Step two: since Islam must declare war on unbelief, they have declared war upon the whole world.

So, if I understand the reasoning here, since Islam is not in power in the UK and in America or other nations, we will continue to see escalated violence until Islamic rule is established. And when Islamic rule is established, we will see peace. You know, like that peaceful country Iraq which had numerous torture chambers, executioners, and even some guys who described their profession as "defiler of women's honor." Peace, like that stellar example Iran which sealed an anti-US treaty with Venezuela.
Let us not forget little things like Christians being persecuted intensely.
Dr. White and others on this blog have taken the theology of Islam head on in the hopes that Christians will be able to articulate the faith rationally and with conviction. For, in the end, conversion of the heart from Islam to serve Christ and be born again will alone establish peace.
After all, we certainly do not see any prospects for the role of Charles Martel these days. But, alas, maybe we can find his spiritual and theological equivalent.


16:22:58 - Category: Islam - Link to this article -

Some Quick Links
07/04/2007 - James White
Trying to get back into the swing of things, and it is always a task to dig back out from the "normal things of life" after being gone for a while.
First, here is an interview that I found fascinating and useful. Many do not realize that there are, indeed, many Islamic intellectuals. Here is an example of one, a convert to Islam, Shaykh Hamza Yusuf. I found him engaging and learned, but I could not help but wonder what he thinks about the fact that his religion has produced a situation where he could not even live in an Islamic state under Shariah law without risking his very life? Thanks to Sam Shamoun for pointing this one out to me.
Next, I mentioned on the DL yesterday that the folks over at irr.org have put out a video on the Book of Abraham, the single greatest documented proof that Joseph Smith Jr. was a charlatan, not a prophet of God. The full video is now on YouTube, here. Given the current discussions of Mormonism, this is very useful. Here's the info on how to obtain it in DVD format.


13:33:09 - Category: Misc - Link to this article -

A Hostile World is But a Storm in a Snow Globe to the Almighty God
07/04/2007 - Mike Porter
The "religion of peace" has been busy proving that they desire only peace over in the UK of late. In such times, it is helpful to remember the words of God himself to Job:

Job 38:4 "Where were you when I laid the foundation of the earth? Tell Me, if you have understanding, 5 Who set its measurements? Since you know. Or who stretched the line on it? 6 "On what were its bases sunk? Or who laid its cornerstone, 7 When the morning stars sang together And all the sons of God shouted for joy? 8 "Or who enclosed the sea with doors When, bursting forth, it went out from the womb; 9 When I made a cloud its garment And thick darkness its swaddling band, 10 And I placed boundaries on it And set a bolt and doors,11 And I said, 'Thus far you shall come, but no farther; And here shall your proud waves stop'? 12 "Have you ever in your life commanded the morning, And caused the dawn to know its place, 13 That it might take hold of the ends of the earth, And the wicked be shaken out of it?

With times uncertain within the realm of the finite, it is good to be reminded that our God has the not only the responsibility, but the necessary power to command the morning and cause the dawn to know its place. God alone can command the waves, "Thus far but no farther!" That God remains supreme above His creation is never in our doubt, and those who seek to usurp His authority receive a hearty laugh from the heavens, we who are but grasshoppers.
We serve an enthroned God whose majesty fills the heavens. His supremacy exceeds our greatest imaginations and His rule extends far beyond anything we can comprehend. Even as the train of His robe fills the temple that Isaiah saw (Isa. 6) where his train is symbolic of His greatness as King, so, too we understand that His Kingship is unparalleled in all His creation.
I thank God that He has given me the grace to understand that even the wills of men are subject and subdued by a conquering King.
In the meantime, may God grant true peace to true seekers of peace by subduing their hearts and bringing them into subjection of the Prince of Peace that the peace which passes all understanding will pervade their hearts.


00:01:00 - Category: Pastoral Theology - Link to this article -

Today on the Dividing Line
07/03/2007 - James White
First DL in a while, so callers took precedence. Discussed a wide variety of topics, with one half-hour call on King James Onlyism, one call on the distinction between latria and dulia in Roman Catholic theology. Here's the program (free/high quality).


15:48:29 - Category: The Dividing Line - Link to this article -

Why Divide?
07/01/2007 - James White
Good afternoon Alpha and Omega Ministries, I wolud like to start out by saying that I thank God for your ministry. I have a lot of you dabates on dvd and several of you books and have used these materials in refuting Catholics, JW's, and Mormons. I do however have one doctrinal disagreement with your theological views. I do not agree with the five points of Calvinism in there entireity. I have read many arguments on both sides and now hold a "moderate" view. I believe that both extremes have some aspect that are and others that are incorrect. My point in writing this is to ask if you think that this is an issue that the church should be so divided over. We spend so much time debating fellow believers on these issues when we could spend that time refuting cultist. I do agree that this is a doctrine that we should have a position on and be able to prove in light of scripture, but I hate the fact the those who love Jesus are spending so muct time arguing over differences when we should cling to our common love for Christ and the lost. Please tell me if and why you find this to be a topic that the church should be divided over. R.W.

Greetings RW:
Thanks for writing. When you say that you appreciate the debates we have done, I wonder, have you noted how central to my argumentation is the idea of consistency? Having benefited from the ministry of the late Greg Bahnsen, I am surely committed to the need of consistency. I must be consistent first and foremost in my own positive presentation of God's truth, and secondly, by demonstrating the inconsistencies of those who oppose that truth, I seek their salvation as well as that of those who would be misled by them. And the reason I am fully committed to the defense of, and the centrality of, the gospel of grace finds its origin and source in the very same commitment to consistency that drives my apologetics.
I do not believe there is a "middle ground" between the idea that God saves, perfectly, in Jesus Christ alone, to His glory alone, and the idea that man is the final determiner of whether God will succeed in the matter of His own self-glorification. I have surely seen many attempts at creating a "middle ground," but every single one I have ever seen bears the unmistakable mark of inconsistency.
I have addressed this question many times on The Dividing Line, but for now let me just be brief. I am Reformed, a Calvinist, or whatever else you wish to call me, because I apply the same rigorous standards of consistency to my own faith that I apply to those of others. I cannot point my finger at others and say, "See, you are inconsistent!" while cobbling together a man-made theological system of my own. If I demand that God's Word be held as the highest standard, and that stringent rules of consistent exegesis be applied in responding to the claims of others, I cannot "give a pass" to my brethren who refuse to apply such stringent standards to themselves, and I must apply them to my own teaching and preaching as well.
Now, you say this is "dividing" the church. If by the "church" you mean the broad, professing body of believers, that's true. Human traditions are to blame for this, not those who consistently seek to call themselves and others to a firm and unwavering biblical standard. When it comes to the matter of the grace of God in the gospel, one thing is for certain: over the past decades I have become utterly convinced that those who oppose the doctrines of grace simply cannot mount of consistent exegetical defense of their position. Look at Hunt, at Geisler, at Page---it matters not who it is, we have torn holes in their presentations using the very same standards we use in defending the deity of Christ or the resurrection, and we have done this over and over again. How many of those who yell the loudest in condemning God's sovereign grace are actually willing to stand up and defend their claims in formal debate? And when a few do enter the arena, what has been the consistent result when they have sought to answer direct questions in cross-examination? Let me remind the readers of what does, in fact, take place when you ask folks to deal directly with the text:

So in answer to your question, RW, when you say "Wouldn't it be better to be refuting a cultist?" well, surely, it would be wonderful if we only had to worry about those outside the church. But in what generation has that ever been the case? Even the apostles did not get to have that luxury, so why should we? If they had to deal with false teachers, and if they had to exhort us to stand for sound doctrine, knowing that the tendency is to compromise, to allow traditions to over-throw the testimony of Scripture, why should we think we will not have to engage in the same activity today?


00:01:00 - Category: Mail Bag - Link to this article -