Alpha & Omega Ministries Apologetics Blog

Mormonism 101: Fourth Level Statements (#1)
07/30/2007 - James White

I have been seeking to provide to those interested in knowing the truth the facts concerning the teachings of the Church of Jesus Christ of Latter-day Saints (the Mormons) related to the doctrine of God. Who is the God of Mormonism? Is Mormonism just a variant of Christianity? The candidacy of Mitt Romney for President has once again thrown tremendous light on the fact that we live in a culture that is simply starved when it comes to truth and right thinking. For those who think brotherhood can exist outside of the worship of the same God, this series has not been very useful, but then again, I doubt anyone who thinks that way would be visiting here more than once or twice anyway. So we press on toward the conclusion of our series, now addressing what I call fourth level statements. Remember, all of this information comes from my book, Is the Mormon My Brother? available once again from Solid Ground Books. We hope to have the book in our bookstore this week.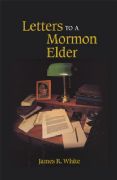 Likewise, my first book on Mormonism, which is still the best to give to your Mormon friend, Letters to a Mormon Elder, is likewise back in print, and should be in our bookstore this week as well.

Lorenzo Snow
We have already had reason to note a number of times the couplet of Lorenzo Snow regarding the relationship of God and man:

Second, Lorenzo Snow is remembered for his couplet "As man now is, God once was; as God now is, man may be." These words came by revelation to Lorenzo when he was a young man in Nauvoo. Their truthfulness was reaffirmed when he heard the Prophet Joseph Smith teach the very same concept. Over the years this simple yet profound statement has stirred the minds of many individuals and caused them to further investigate The Church of Jesus Christ of Latter-day Saints.[1]

Orson Pratt
One of the most flamboyant of the early Mormon leaders was Apostle Orson Pratt. His book, The Seer, is one of the most interesting of early LDS publications. He also provided many interesting sermons in the Journal of Discourses. While he had many viewpoints that an orthodox Christian would find unusual and very troubling (especially in regards to his view of the Bible), we are here concerned only with his statements concerning the doctrine of God.
One of the passages that Christians turn to in response to LDS theology is Isaiah 43:10. Orson Pratt addressed this passage in a sermon delivered February 18, 1855:

"But" inquires one, "how are you going to get along with the passage, in Isaiah, where the Lord declared that, 'There is no God before me, nor shall there be any after me?'" How can we believe this, when we believe in the revelation given through Joseph Smith, which says there are many Gods, and that Abraham, Isaac, and Jacob are Gods, and that all good men in this Church shall become Gods? Paul also speaks of the only wise God. Perhaps some may suppose that it is translated improperly. But you will find the same thing in the Book of Mormon, translated by the Urim and Thummim; the same things are also contained in the new translation of the book of Genesis, given to Moses, where the Lord declares that, "There is no God besides me." In these expressions, God has reference to the great principles of light and truth, or knowledge, and not to the tabernacles in which this knowledge may dwell; the tabernacles are many and without number, but the truth or knowledge which is often personified and called God, is one,being the same in all; God is one, being a unity, when represented by light, truth, wisdom, or knowledge; but when reference is made to the temples in which this knowledge dwells, the number of Gods is infinite.
This explains the mystery. If we should take a million worlds like this and number their particles, we should find that there are more Gods than there are particles of matter in those worlds.[2]

By depersonalizing the term "God" and making it refer to "truth or knowledge," Pratt thinks to find a way around the repeated assertion that there is but one true God. Yet, when it comes to individuals who can be called "Gods," his assertion that there are literally billions of such Gods is as blatant a teaching of polytheism as any religious system I have ever encountered. Orson Pratt's writings are no less clear on the same point:

The Gods who dwell in the Heaven from which our spirits came, are beings who have been redeemed from the grave in a world which existed before the foundations of this earth were laid. They and the Heavenly body which they now inhabit were once in a fallen state. Their terrestrial world was redeemed, and glorified, and made a Heaven: their terrestrial bodies, after suffering death, were redeemed, and glorified, and made Gods. And thus, as their world was exalted from a temporal to an eternal state, they wereexalted also, from fallen man to Celestial Gods to inhabit their Heaven forever and ever.[3]

One of the points that is here often disputed by modern LDS (and possibly even by LDS at the time of the writing of Pratt's work) was the idea that God was "once in a fallen state." Some LDS prefer to believe that God the Father was like Jesus for another world: a sinless Savior. Of course, if the entire scheme of eternal progression is true, the worthy Mormon male today, who confesses to being a sinner and being redeemed, if he should someday become a God, would have at some time in the past been in a fallen state himself. Among the billions and billions of Gods in the cosmos, the vast majority would have once had to have been fallen beings, for the number of "Savior Gods" would have to be very small in comparison with the redeemed Gods.

Parley Pratt
Orson's older brother was named Parley, and he, too, was one of the original Apostles of the LDS Church. He wrote a work, Key to the Science of Theology, in which he made the following comments:

Gods, angels and men are all of one species, one race, one great family, widely diffused among the planetary systems, as colonies, kingdoms, nations, &c. . . . Each of these Gods, including Jesus Christ and His Father, being in possession of not merely an organized spirit, but a glorious immortal body of flesh and bones, is subject to the laws which govern, of necessity, even the most refined order of physical existence.[4]

We will see the assertion that God and man are all of one species again in a modern LDS source.

George Q. Cannon
Mormon Apostle George Q. Cannon served in the First Presidency of the LDS Church for many years. His work, Gospel Truth, is an invaluable testimony to early LDS beliefs. He was certainly unashamed of his belief in a plurality of gods, and the idea that men could become gods. For example, note his words regarding the theory of evolution:

We hear considerable about evolution. Who is there that believes more in true evolution than the Latter-day Saints?---the evolution of man until he shall become a god, until he shall sit at the right hand of the Father, until he shall be a joint heir with Jesus! That is the Gospel of Jesus Christ, believed in by the Latter-day Saints. That is the kind of evolution we believe in, but not the evolution of man from some low type of animal life.[5]

This is not the only place where Cannon spoke of evolution and applied it to eternal progression and exaltation to godhood:

Men talk about evolution. This is the true evolution---being such as we are and developing and advancing and progressing in that upward and onward career until we shall become like Him, in truth, until we shall possess the powers that He possesses and exercise the dominion that He now exercises. This is the promise that is held out to us.[6]

The following is significant for its straightforward attitude in telling us all what "the Mormons believe."

The Mormons believe that all men were born in the spirit world of the union of the sexes, having a literal father and a literal mother before coming to this world, that the spirits are just the same in appearance as the body, that God is a married Being, has a wife at least, as Jeremiah said the angels were offering incense to the queen of heaven. The Latter-day Saints believe that God is an exalted Man, and that we are the offspring of Him and His wife. (April 15, 1884, Salt Lake Herald).[7]

How literally do Mormons understand the term "Father"? One cannot get too much more literal than Cannon:

The "Mormons" believe that God is the Father of our spirits---that we are His offspring; and we think it just as consistent and reasonable to believe that He has a partner or partners as to think that He sits, isolated and solitary in lonely grandeur, in a state of bachelorship, and yet a Parent of so innumerable a progeny. (March 29, 1856, WS 47)

The biblical use of the term "Father" to mean "creator" is not enough for Cannon:

There are many people who imagine that we are the children of God because He is our Creator. But we differ from all other people in this respect. We believe that we are the literal descendants of our Eternal Father, that we are the offspring of Deity, thatthose aspirations which man has and which cause Him to perform the mighty works that we see on every hand as we travel throughout the earth are inherited from our Eternal Father. They come to us by descent; or, to use another phrase, they are hereditary. The doctrine of heredity is manifested in the works of man. We descend from this great Father who formed the earth and who governs this universe.

Cannon certainly stands firmly in the tradition of Joseph Smith in proclaiming the concept of eternal progression:

Among the Latter-day Saints there is a knowledge concerning the Personage of God. We have some conception of Him. We know that He is a Being of tabernacle. A Among (sic) the Latter-day Saints there is a knowledge concerning the Personage of God. remark (sic) suggests itself to my mind which I heard a few days ago from one of our ApostlesBrother Lorenzo Snow. It was something to this effect: That as God now is, we will be; as man is, God was. It is very comprehensive. And we descend from this Father. We areHis offspring. We possess His attributes. It is true they are not developed, but we possess them; and He desires to lead us forward until we shall be like Him. This is the object of the Gospel.[9]

I cannot over-emphasize the consistency that exists throughout these sources not only on the doctrine of God (i.e., that God was once a man, that man can become Gods just as God is a God, etc.) but as well on this idea: that the Gospel of Jesus Christ as proclaimed by the LDS Church and the plan of eternal progression are one and the same. The Gospel is that men can become Gods, according to Mormonism.
----------
1. Lorenzo Snow, Teachings of Lorenzo Snow, compiled by Clyde J. Williams, (Salt Lake City: Bookcraft, 1984), p. viii.
2. Orson Pratt, Journal of Discourses, ed. George D. Watt, et al. (Liverpool: F. D. Richards, et al., 1854-1886), 2:345, LDSCL.
3. Orson Pratt, The Seer, p. 23. No publisher, place of publication, or date of publication is given.
4. Parley P. Pratt, Key to the Science of Theology, 10th ed., (Salt Lake City: Deseret Book, 1948), pp. 33, 37, LDSCL.
5. George Q. Cannon, Gospel Truth: Discourses and Writings of President George Q. Cannon, First Counselor to Presidents John Taylor, Wilford Woodruff and Lorenzo Snow (1880-1901), Compiled by Jerreld L. Newquist, (Salt Lake City: Zions Book Store, 1957), 1:9, LDSCL.
6. Ibid., 1:131, LDSCL.
7. Ibid., 1:129, LDSCL.
8. Ibid.
9. Ibid., 1:131, LDSCL. Errors are in the electronic edition.


00:01:00 - Category: Mormonism - Link to this article -

Mormonism 101: Third Level Statements (#4)
07/18/2007 - James White
Statements of General Authorities in Conference
The semi-annual General Conferences of the Church of Jesus Christ of Latter-day Saints provide a forum for the leaders of the Church to provide constant, up-to-date guidance of the LDS Church. Here the Apostles gather with the Prophet and instruct the Church on issues doctrinal and moral. The LDS Church has diligently recorded the sermons and talks delivered at the Conferences over the years, providing us with yet another solid source of reference material upon which to determine the teachings of the LDS Church. If one cannot accept as authoritative and accurate the sermons of the leaders of the Church when preaching in Conference, when can such leadership be expected? I also note that the talks given in modern times are very closely scrutinized prior to their being delivered. Hence, the chances of encountering some wild, non-conformist speech during Conference is very small.
I will present a representative sample, going back to the turn of the century, and moving to modern times. As the main outlines of the LDS doctrine are already in place, I will only note specific claims that are often disputed.
From the April, 1989 Conference, Mormon Apostle Franklin D. Richards said:

The three great patriarchs, Abraham, Isaac and Jacob, started with a small beginning, and revelation tells us that they have become Gods, and the promise was given to them that their seed should be as numerous as the sands upon the seashore. We are their children, and are not the blessings of Abraham, Isaac and Jacob our blessings?[1]

Note the continued emphasis upon faithfulness and diligence in keeping the commandments of God in the following statement by LDS Apostle John W. Taylor:

Here is set forth in inspired language, what it is possible for the children of men to attain to in the eternal worlds, through their faithfulness and diligence in keeping the commandments of God while they live upon the earth. Just imagine for a moment the idea that through the principle of eternal progression we can ultimately become like our Father and God!
This revelation was given to President Lorenzo Snow in his early manhood, and the principle of revelation was his guiding star to the hour of his death.[2]
Now, we are not ashamed of the glorious doctrine of eternal progression, that man may attain the position of those to whom came the word of God, that is, gods.[3]
In this statement, Elder Charles Callis fully connects the Gospel of Christ with the law of eternal progression and exaltation to godhood:

My brethren and sisters, I desire to say unto you, for I believe it with all my heart, that the road to exaltation and eternal progression lies through sacrifice and work. Jesus said, Be ye perfect, even as your Father which is in heaven is perfect. He did not limit the attainment of perfection to time, degree, or state. Eternal progression wilt be along the lines of orderly knowledge, and of law, because the Gospel will be in force in eternity as it is here. It is impossible for a being, mortal or immortal, to progress without a due regard for law and without obeying the mandates of the Almighty.[4]
In this sermon by Elder Thomas Rees the full extent of the LDS doctrine of God is seen in the use of the term creators (in the plural) of exalted human beings. Note especially the claim that out of their hands will roll systems of worlds:

The I AM within us teaches us that we existed before we came here, that we exist now, and it seems impossible with the feeling that we have within us to ever cease to exist. Then we should teach our boys and girls the lessons of obedience, virtue, honesty and truth, that they may walk before their heavenly Father as he would have them walk, and before their fellow men, in dignity, and in the power of the holy priesthood. We are claiming the greatest blessing that can be given to the children of men--these boys and girls--for they will be with us throughout all eternity. In the eternities they can be perfected with us. Think of the possibilities, what they mean to us, the little children whom God gives to our arms to teach. Think of the minds of these children and the power inherent in them to be creators in the hereafter! Do they not mean more to our lives than our lands and our chattels? For our children will have the power of eternal progression, until out of their hands will roll systems of worlds, with all the wealth necessary to their creation. Far greater are these blessings to us than the things of this life.[5]
Do Mormons use Lorenzo Snow's couplet amongst themselves? Indeed they do, and that in Conference:

We have in the Church a saying that we very frequently repeat: As God now is, man may become, a beautiful statement of the great law of eternal progression. I believe that in this matter of faith we can appeal to the intelligence as well as to the emotions, and I believe that if we are going to have our faith firmly established on an enduring rock, it must be based upon the agreement of our intelligence with our emotions.[6]
A most interesting section is found in the comments of Elder Kenneth R. Stevens, who had served as Mission President of the LDS work in Tahiti. During the Conference of October, 1941, Elder Stevens said this:

I rejoice that while being in the midst of that people I came to learn through their legends that there was a time when they believed in the Gods of heaven as we do, even a plurality of Gods, and that they believed in the creation of this earth even as our doctrine teaches. This, however, has been explained away and replaced by modern Christian doctrine which teaches of a God who is everywhere present, and so small He dwells in the human heart, but who has no parts nor passions, and by a different story of the creation. And so, it thrilled me when our missionaries preached Mormonism to have those people nod their heads and say, It sounds like the old doctrine which was common to our people.[7]
For many, it would be highly significant that natives in Tahiti would find LDS theology, especially with reference to a plurality of gods, similar to their own native beliefs. LDS writers often criticize Christian apologists for identifying Mormonism as a polytheistic religion, yet, would they likewise criticize us for identifying the pagan religions found amongst the natives of Tahiti as polytheistic as well?
Mormon Apostle Stephen L. Richards gave an important insight into the Mormon concept of exaltation and its relationship to the Gospel in this talk, also from 1941. Note how Richards identifies this as a new interpretation of the Gospel of Christ:

On the basis of such statements the doctrine of eternal progression was deduced and taught. Men were given to understand that through obedience to the laws of the Gospel they might continue to grow and develop in knowledge and power until in eternity they would come to divinity itself; that the highest order of intelligence is that intelligence which comprehends the things of God and eternity; that, It is the glory of God to bring to pass the immortality and eternal life of man, and that men are that they might have joy. The place of good and evil in the world and their necessity for the exercise of mans free agency were all set forth in this new interpretation of the Gospel of Christ.[8]
Milton R. Hunter, a General Authority of the LDS Church, referred to the nature of God a number of times in his sermons and writings. Here, in referring to the means of progression to godhood, Hunter speaks the importance of education:

I am convinced that the educational program is completely in line with the gospel as revealed to the Prophet Joseph Smith that man cannot be saved in ignorance; that we are saved no faster than we gain knowledge; that the glory of God is intelligence. . . . We are a group of people who know that we must gain knowledge of truth in order that we may progress on to godhood.[9]
A few years later Hunter returned to the topic of exaltation:

We believe that God is a personal being. By a personal being, we mean that he is a man, an exalted man. Approximately one hundred years ago, soon after Lorenzo Snow became a member of the true Church of Jesus Christ, he formulated a remarkable couplet which has since that time become famous. He said: As man is, God once was; as God is, man may become. (Lorenzo Snow, The Millennial Star 54:404.) Time and time again during the period of the restoration of the gospel of Jesus Christ to the Prophet Joseph Smith, various evidences were given to him sustaining, amplifying, and explaining the personality of God. If time would permit, many excellent quotations could be cited from the D&C which would help to describe the personality of our Eternal Father. However, I would like on this occasion to quote a statement taken from a great sermon which was given by the Prophet Joseph shortly before his death. This quotation is a continuation of the statement I have already quoted from the Prophet.[10]

A citation of the King Follett Discourse (again) follows. I emphasize the continuing validity of that foundational sermon by Joseph Smith, as seen in its appearance throughout the writings, teachings, and sermons of the General Authorities of the LDS Church from Smith's day to the present.[11] The simple repetition of citation is more than sufficient to establish the authority of the sermon in Mormonism.
Elder Heber J. Meeks is representative of the continuing emphasis upon the exalted nature of man as a God in embryo, here in a talk from the Conference of April, 1951:

I rejoice in the Gospel of Jesus Christ, and the glorious message which it has brought to me, for it tells me that I do not have a common origin nor a common destiny with the beasts of the field, that birth into this life was not beginning of my soul, and that death is not its oblivion. But it tells me that I am a son of God, and eternal being; that as a son of God, there is within me all the qualities, all the powers of my Father which is in Heaven, that there is within me the power to rise to Godhood, that I may share with God, my Father in Heaven, forever and ever, all His power and glory and dominion, through Jesus Christ, our Savior, Amen.[12]
Spencer W. Kimball, prior to his being made Prophet of the Church, spoke in Conference concerning the possibility of rising to Godhood:

When one realizes the vastness, the richness, the glory of that all which the Lord promises to bestow upon his faithful, it is worth all it costs in patience, faith, sacrifice, sweat and tears. The blessings of eternity contemplated in this all bring to men immortality and everlasting life, eternal growth, divine leadership, eternal increase, perfection, and with it all--Godhood.[13]
The immutability of God--that awesome truth that God does not change, evolve, or undergo alteration--is anathema to the Mormon view of God. Here, LDS Apostle Hugh B. Brown identifies it as stagnation and damnation: ...
[Click Here to Continue Reading]


00:01:00 - Category: Mormonism - Link to this article -

Mormonism 101: Third Level Statements (#3)
07/16/2007 - James White
Men are Gods in Embryo
At times LDS representatives have complained that Christian writers use terminology of Mormonism that Mormons would never use themselves. Sometimes there is truth to this complaint, but in the case of the Mormon doctrine of God, one will find some of the strongest terms being used in LDS literature itself. It might seem to some that saying that Mormons believe that men are Gods in embryo would be to engage in sensationalism, but in reality, this is the title of the next section of this LDS Church published student manual. Men are Gods in Embryo is the title the LDS Church chose to introduce a citation from the First Presidency's statement, The Origin of Man, cited in the previous chapter. Under this title, they quote:

Man is the child of God, formed in the divine image and endowed with divine attributes, and even as the infant son of our earthly father and mother is capable in due time of becoming a man, so the undeveloped offspring of celestial parentage is capable, byexperience through ages of aeons, of evolving into a God. (The First Presidency [Joseph F. Smith, John R. Winder, Anthon H. Lund], The Origin of Man. Improvement Era, Nov. 1909, p.81.)
This divine potential, we are told, was transmitted to us through our spiritual birth in the pre-existence. Lorenzo Snow is cited to explain:

We were born in the image of God our Father, he begot us like unto himself. There is the nature of deity in the composition of our spiritual organization: in our spiritual birth, our Father transto us the capabilities, powers and faculties which he himself possessed, as much so as the child on its mothers bosom possesses, although in an undeveloped state, the faculties, powers and susceptibilities of its parent. (Lorenzo Snow, Deseret Weekly News, 20:597.)

The King Follett Discourse is again cited to substantiate the statement that exaltation is attained by going from one small degree to another. This section is followed by another that discusses the importance of the family units and the sealing of the priesthood authority that keeps families together for eternity. The student manual then teaches the faithful Mormon that "Only Through Celestial Marriage Can a Person Become Like God." The centrality of the Temple and celestial marriage is explained by Joseph Fielding Smith:

If you want salvation in the fullest, that is exaltation in the kingdom of God, so that you may become his sons and his daughters, you have got to go into the temple of the Lord and receive these holy ordinances which belong to that house, which cannot be had elsewhere. No man shall receive the fulness of eternity, of exaltation, alone; no woman shall receive that blessing alone; but man and wife, when they receive the sealing power in the temple of the Lord, if they thereafter keep all the commandments, shall pass on to exaltation, and become like the Lord. And that is the destiny of men; that is what the Lord desires for his children. (Smith, Doctrines of Salvation, 2:43-44.)

So if a person is married in the eternal marriage ceremony, and endures to the end, what is the result? Smith again explains:

But if we are married for time and for all eterand it is sealed upon our heads by those who have the authority so to seal, and if we then keep our covenants and are faithful to the end, we shall come forth in the resurrection from the dead and receive the following promised blessings:
Then shall they be gods. . .
So if you want to enter into exaltation and become as God, that is a son of God or a daughter of God, and receive fulness of the kingdom, then you have got to abide in his lawnot merely the law of marriage but all that pertains to the new and everlastingcovenantand then you have the continuation of the lives forever, for the Lord says:
This is eternal livesto know the only wise and true God, and Jesus Christ, whom he hath sent. I am he. Receive ye, therefore, my law. (D&C 132:24.)' (Smith, Doctrines of Salvation, 2:62-63.)

If you are a resurrected and glorified being, you then have the capacity to become parents of spirit offspring, and begin the process all over again, just as the heavenly Father (Elohim) did on this planet.

So far as the stages of eternal progression and attainment have been made known through divine revelation, we are to understand that only resurrected and glorified beings can become parents of spirit offspring. Only such exalted souls have reached maturity in the appointed course of eternal life; and the spirits born to them in the eternal worlds will pass in due sequence through the several stages or estates by which the glorified parents have attained exaltation." (A Doctrinal Exposition by the First Presidency [Joseph F. Smith, Anthon H. Lund, Charles W. Penrose I and the Twelve, The Father and the Son, Improvement Era, June 1916, p. 942.)

This pronouncement is then followed by the assertion that "Celestial Marriage Makes Women Queens and Priestesses unto Their Husbands." Remember, this is what the faithful LDS couple will read as the teaching of their Church prior to entering into a temple marriage. McConkie is then cited:

If righteous men have power through the gospel and its crowning ordinance of celestial marriage to become kings and priests to rule in exaltation forever, it follows that the women by their side (without whom they cannot attain exaltation) will be queensand priestesses. (Rev. 1:6; 5:10.) Exaltation grows out of the eternal union of a man and his wife. Of those whose marriage endures in eternity the Lord says, 'Then shall they be gods' (D. & C. 132:20); that is, each of them, the man and the woman, will be a god. As such they will rule over their dominions forever. (McConkie, Mormon Doctrine, p. 613.)

The discussion ends with the continuation of the cycle of eternal progression. The subtitle reads, "Celestial Marriage Makes It Possible for Us to Claim Our Mortal Children in Eternity As Well As to Propagate Ourselves Throughout Eternity."

Parents will have eternal claim upon their posterity and will have the gift of eternal increase, if they obtain the exaltation. This is the crowning glory in the kingdom of God, and they will have no end. When the Lord says they will have no end, he means that all who attain to this glory will have the blessing of the continuation of the 'seeds' forever. Those who fail to obtain this blessing come to the 'deaths,' which means that they will have no increase forever. All who obtain this exaltation will have the privilege of completing the full measure of their existence, and they will have a posterity that will be as innumerable as the stars of heaven . . . .
The Father has promised us that through our faithfulness we shall be blessed with the fulness of his kingdom. In other words we will have the privilege of becoming like him. To become like him we must have all the powers of godhood; thus a man and his wife when glorified will have spirit children who eventually will go on an earth like this one we are on and pass through the same kind of experiences, being subject to mortal conditions, and if faithful, then they also will receive the fulness of exaltation and partake of the same blessings. There is no end to this development; it will go on forever. We will become gods and have jurisdiction over worlds, and these worlds will be peopled by our own offspring. We will have an endless eternity for this. (Smith, Doctrines of Salvation, 2:43-44, 48.)


Thus ends the discussion of celestial marriage and the nature of God in this student manual, used by the LDS Church to instruct its own people concerning the nature of God. The reality of the eternal law of progression could not be more clearly pronounced. The goal of the Mormon gospel of exaltation to godhood is plainly stated: We will become gods and have jurisdiction over worlds, and these worlds will be peopled by our own offspring.
Before turning to the statements of General Authorities as they speak in Conference, I wish to reiterate how important is this section of materials from the publications of the LDS Church itself. What is said "in house" is always more revealing, and more honest, than what is said to those outside. We well know that when speaking amongst our own friends and compatriots we speak more directly than we often would in another situation. When we look at the statements of the LDS Scriptures, or leading authorities, we can run into situations where a word or phrase might be taken in another way. But when we read the plain statements of the Church to her own people, there can be little doubt of the doctrine of the Church regarding God as an exalted man, and men as Gods in embryo. And I must also point out that while some modern LDS would like to be free of the weight of the teachings of a Bruce McConkie or Joseph Fielding Smith, the Church itself cites from these sources as authoritative, accurate, and correct. How can anyone complain that such sources are merely speculative when cited by non-Mormons, when they are authoritative when cited by the LDS hierarchy?


00:01:00 - Category: Mormonism - Link to this article -

Mormonism 101: Third Level Statements (#2)
07/06/2007 - James White
Student Manual
The LDS Church also offers various courses in religion and doctrine, and publishes manuals to go along with these courses. One such manual, Doctrines of the Gospel,[1] is meant for the Religion 231 and 232 classes. Early on (Chapter 3) it addresses the nature of God from the LDS viewpoint. We should no longer be surprised that as soon as the topic is broached, Joseph Smith's King Follett sermon is cited as authoritative by this official Church publication. But then we have an interesting statement from Spencer W. Kimball:

God made man in his own image and certainly he made woman in the image of his wife-partner (Spencer W. Kimball, The Teachings of Spencer W. Kimball, p.25).
Again we encounter the concept of the heavenly Mother, God's wife in heaven, and have the interesting assertion that women are made, not in the image of God, but in the image of God's wife-partner.
The discussion goes on,[2] eventually coming to the topic, "The Father presides over the Godhead." Mormon Apostle Bruce R. McConkie is cited so as to define what the Godhead is:

Three glorified, exalted, and perfected personages comprise the Godhead or supreme presidency of the universe. . . . They are: God the Father; God the Son; God the Holy Ghost.
Though each God in the Godhead is a personage, separate and distinct from each of the others, yet they are one God . . . , meaning that they are united as one in the attributes of perfection. For instance, each has the fulness of truth, knowledge, charity, power, justice, judgment, mercy, and faith. Accordingly they all think, act, speak, and are alike in all things; and yet they are three separate and distinct entities. Each occupies space and is and can be in but one place at one time, but each has power and influence that is everywhere present. (McConkie, Mormon Doctrine, p. 319.)
The unity of the Godhead, then, is not an ontological unity (that is, a unity of being), but a unity of agreement between three separate and distinct entities. These entities occupy space and can be in but one place at one time. So in essence, the unity of the Godhead in Mormon theology would be akin to saying the Congress is one in agreeing on a bill, while consisting of multiple separate entities or persons.

Achieving a Celestial Marriage
A celestial marriage, i.e., one wherein the couple is sealed in the Mormon Temple, is the key to exaltation according to another publication produced by the Church of Jesus Christ of Latter-day Saints. Achieving a Celestial Marriage is another student manual, copyrighted 1992 by the Corporation of the President of The Church of Jesus Christ of Latter-day Saints. What it says about God is especially relevant, since it does so in the context of guiding couples into the very relationship that makes exaltation to godhood possible! On pages 129-132 we encounter the plain and clear words of this official publication regarding the means by which men are exalted to the status of a God. As normal, the source begins with the idea of man's capacity for progress and exaltation, and from this, moves to the idea that God Himself went through a similar process.

The gospel of Jesus Christ teaches that man is an eternal being, made in the image and likeness of God. It also holds that man is a literal child of God and has the potential, if faithful to divine laws and ordinances, of becoming like his heavenly parent. These truths are generally well understood by Latter-day Saints.
The reader has surely noted the repeated emphasis, throughout the literature surveyed so far, on the absolute necessity of faithfulness to divine laws and ordinances if one is to gain exaltation. Here these concepts are said to be definitional of the gospel of Jesus Christ itself. We cannot emphasize too strongly that in Mormonism this idea of advancement to godhood is the gospel of the Mormon Church! If we fail to understand this, we risk seeing this as a mere side-issue, rather than the defining concept that it is. The necessity of obedience to such laws comes out in the next section as well:

Less well understood, however, is the fact that God is an exalted man who once lived on an earth and underwent experiences of mortality. The Prophet Joseph Smith refers to this as the great secret. (Times and Seasons 5:613 [15 Aug. 1844]. See also Joseph Smith, Teachings of the Prophet Joseph Smith, p. 345.) The progression of our Father in heaven to godhood, or exaltation, was strictly in accordance with eternal principles, for he who is not able to abide the law of a celestial kingdom cannot abide a celestial glory. (D&C 88:22.)
One of the concepts that is especially troubling to the Christian reviewer of these beliefs is the idea that part and parcel of the idea of exaltation and the very power of God is the idea of procreation. It is not as if there is something wrong with human sexuality: but the projection of creaturely means of propagation onto the Creator Himself is what causes the orthodox Christian to read the following words with amazement:

By definition, exaltation includes the ability to procreate the family unit throughout eternity. This our Father in heaven has power to do. His marriage partner is our mother in heaven. We are their spirit children, born to them in the bonds of celestial marriage.
The Lord would have all his children attain exaltation, but men must have their agency. Only those who subscribe by ordinance and by faithful adherence to covenant are worthy of a continuation of the seeds forever and ever. (D&C 132:19.)
When making the decision concerning the magnitude of difference between the LDS view of God, and the historic Christian view, the idea that God has a continuation of the seeds forever and ever, and that this is made a part of His deity, should be kept in mind.
This section is followed by one titled God was once a mortal man, and again, we find the LDS Church falling back, not upon her Scriptures to teach her people, but the King Follett Funeral Discourse. Subtitles include "He Lived on an Earth Like Our Own" and "He Experienced Conditions Similar to Our Own and Advanced Step by Step." This is followed by another section, "God is Now an Exalted Man with Powers of Eternal Increase," with a subtitle, "Our Father in Heaven Lives in an Exalted Marriage Relationship." Under this section Melvin J. Ballard is quoted:

No matter to what heights God has attained or may attain, he does not stand alone: for side by side with him, in all her glory, a glory like unto his, stands a companion, the Mother of his children. For as we have a Father in heaven, so also we have a Mother there, a glorified, exalted, ennobled Mother." (Melvin J. Ballard, as quoted in Bryant S. Hinckley, Sermons and Missionary Services of Melvin J. Ballard, pp. 205-6.)
The repetition of the same theme concerning the heavenly Mother should also play a large role in comparing LDS teaching to historic Christian theology. The literal parent-child relationship of God and humans is then emphasized with subtitles including "We Are Literal Children of God" and "We Lived with our Heavenly Parents Prior to Coming to Earth."
----------
[1]Doctrines of the Gospel, (Salt Lake City: The Church of Jesus Christ of Latter-day Saints, 1986), pp. 7-8.
[2] The person familiar with LDS theology will find it interesting that in the intervening material there is a citation of Bruce R. McConkie's Fireside talk at BYU titled, Our Relationship with the Lord. This talk is famous, for in it McConkie counseled against seeking a personal relationship with the Lord Jesus Christ. The impossible position the LDS are placed in by their theology of God is well illustrated in McConkie's attempts to explain just who it is that Mormons worship, and how Jesus is not to be worshipped as the Father is. This leads to a direct violation of the commandment to worship Jehovah alone.


00:01:00 - Category: Mormonism - Link to this article -