Alpha & Omega Ministries Apologetics Blog

On Tragedy and the Comfort that Comes from God
05/28/2008 - James White
Once again my hope is that someone will be helped by these thoughts.










00:01:00 - Category: Pastoral Theology - Link to this article -

A Mighty Mountain of Sound Theology
05/21/2008 - James White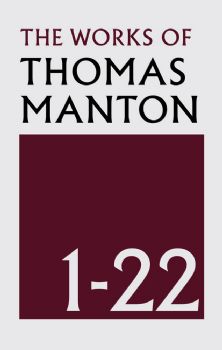 A monument to how deep sound theology was not so long ago. The Complete Works of Thomas Manton being offered by Solid Ground.

"The renowned Thomas Manton (1620-1677), whose writings have long been prized by thousands, was known first and foremost as a great preacher. In a day when good preaching is sorely lacking, we need the reprint of his Complete Works, in which twenty of his twenty-two volumes are sermons. These sermons are the legacy of a powerful preacher devoted to the systematic teaching and application of God's Word. Whether he is expounding the Lord's Prayer, Psalm 119, Isaiah 53, James, or Jude, Manton presents us with the best that English Puritans had to offer in careful, solid, warmhearted exposition of the Scriptures." - Dr. Joel R. Beeke, author of Meet the Puritans.
11:39:37 - Category: Pastoral Theology - Link to this article -