Alpha & Omega Ministries Apologetics Blog

With the Time Change...
11/02/2009 - Micah Burke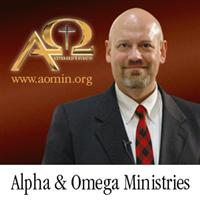 Please note that, with the time change, the DL will be on the usual time tomorrow... that is, the usual time in PHOENIX! While the rest of the US rolled their clocks back, those desert dwellers at Alpha & Omega Ministries did not.

So if you ever wonder what time it is in Arizona you can find out easily by going to the webcast page and check the clock there.


11:49:40 - Category: The Dividing Line - Link to this article -