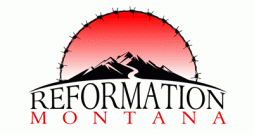 Originally posted 5/22/2013
James White and Justin Lee dialogue on the question, "Can you be a Christian homosexual" in Helena, Montana at the 2013 Reformation Montana conference. Though a debate in format, this was more of a dialogue, as Justin Lee dislikes the term "debate" and would not engage in disagreement over the specific texts relevant to the topic biblically. Despite this, a useful and respectful exchange that should challenge all believers to consider how we should properly interact with those who experience same sex attraction.
Like the response to Matthew Vines found here we believe that the world needs to hear it and so we have decided to make this publicly available to be distributed for free. Share it with your friends and relatives. We've titled it "Gay Christianity" Debated and only ask that you not change it or sell it. All fair use rules apply for criticism too.
You can play it here or right click and download it. All that we ask is that if you are edified by it please consider supporting this work on a regular basis. There is more where that came from Lord willing.


"Gay Christianity" Debated by Reformation Montana and Alpha and Omega Ministries is licensed under a Creative Commons Attribution-NonCommercial-NoDerivs 3.0 Unported License.
Based on a work at aomin.org.
Permissions beyond the scope of this license may be available at reformationmontana.org.