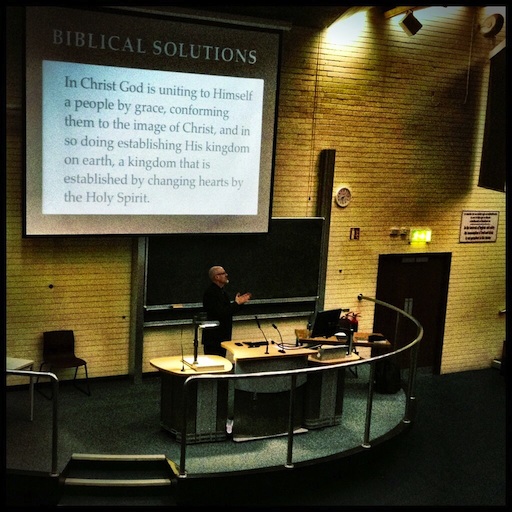 Just in from the debate at University College, Dublin. Enjoyed my encounter with Adnan Rashid, though it didn't go quite as long as I had hoped. In any case, met some great believers, and had some good conversations with our Muslim friends, too. The Christian students hosted a reception afterward. Adnan was surrounded and in some intense conversations, while I was mainly meeting folks who listen to the Dividing Line (I did have a conversation with a Muslim from Albania). Tomorrow evening we engage each other on whether Muhammad taught the message of Jesus at Trinity College, Dublin, at 6pm. Should be most interesting and challenging!
Once again, may I thank all those who have made this trip possible. We arranged it almost "spur of the moment," and the fact that so many of you stood with us to allow it to happen is a great, great encouragement.
I used my LiveScribe pen again tonight, and so, we have a less-than-professional audio file of tonight's proceedings already available. You can listen via the flash player below, or download here. Better recording/versions upcoming!
Tags:
Adnan Rashid
debates
Dublin Ireland