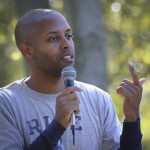 The mechanics of sharing the Gospel are often overlooked in today's entertainment-saturated environment. Often it is difficult to know how and when to share the "hope within us" with others.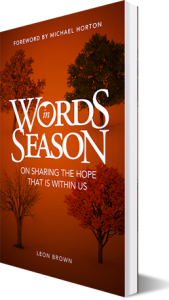 Leon Brown, assistant pastor of New City Fellowship (PCA) in Virginia, can often be found sharing the Gospel in open-air settings when not teaching or engaged in pastoral work. Leon shares his insights in his new book Words in Season – On Sharing the Hope that is Within Us.  Leon seeks to encourage believers to use their own unique personalities and gifts in evangelism.
Dr. White writes of Mr. Brown's book:
Leon Brown provides a brotherly, convicting, yet encouraging word designed to help all believers overcome their fears and become salt and light as bearers of the gospel.

James White, Director of Alpha & Omega Ministries
You can find Words in Season at Amazon.